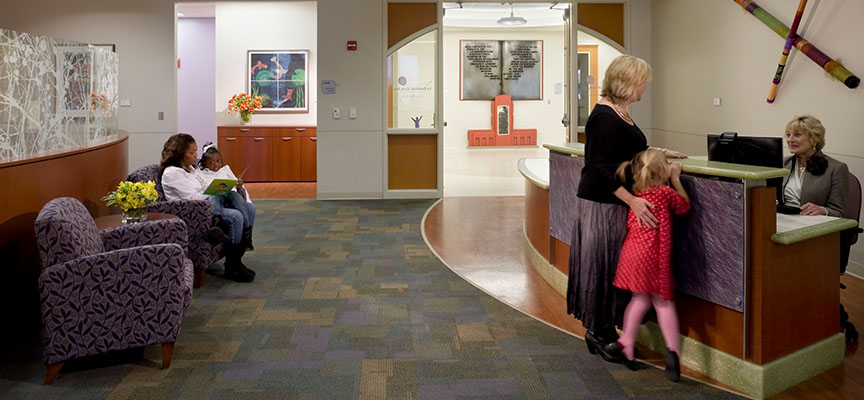 The Le Bonheur Club Family Resource Center was created to give families the tools they need to better understand a diagnosis and offer access to all of the hospital's amenities. The center is located on the Lobby Level of the hospital and includes:
research computer area with reliable medical resources
business center
library for children and adults
family living space
The Family Resource Center was designed by families and caregivers and is available to patient family to learn about specific pediatric conditions and the best way to care for your child. We offer specially arranged programs for children and adults periodically, and a staff member is available to provide assistance.
Resources - available in English and Spanish - include reliable print and web-based guides, pamphlets and reference materials in the areas of:
Specific illnesses, conditions and procedures
Parenting skills
Child's growth and development
Grief and loss
Child safety information and classes (car seats, CPR, choking hazards)
Community outreach programs
Family services in the hospital
Memphis area attractions
Information packets
As needed, we can connect you with local agencies that provide educational services, such as the English Language Learner or GED preparation classes.
Hours of Operation
Monday-Friday, 8:30 a.m. - 4:30 p.m.
Call for weekend availability.
For more information, please call (901) 287-7151 or email frc@lebonheur.org.