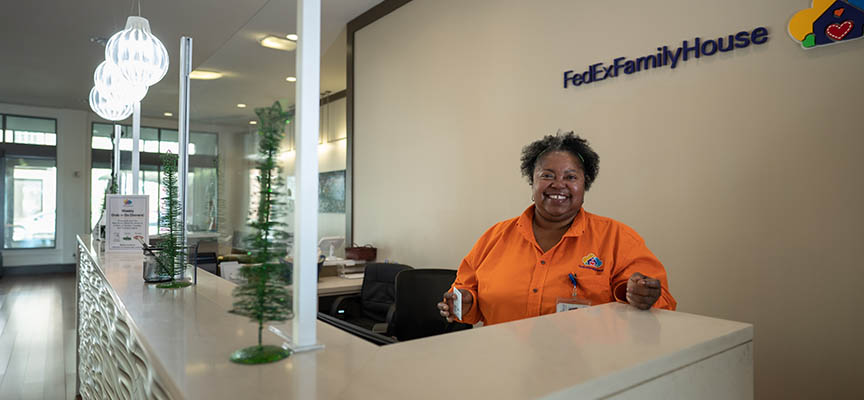 FedExFamilyHouse is a home away from home for out-of-town families who come to Le Bonheur Children's Hospital for treatment.
Opened in 2010, it is the first facility in Memphis to provide housing for families of patients receiving extended care at our hospital.
FedExFamilyHouse is located in Legends Park at the corner of Poplar Avenue and Ayers Street – across the street from the hospital.
Features of the house include:
private suites with a bedroom, sunroom and bathroom
shared living and family rooms
teen lounge
indoor and outdoor children's play areas
four separate cooking areas with individual refrigerator and pantry storage for each family
outdoor spaces containing screened and covered porches, a children's play area and an outdoor barbecue grilling station
indoor and outdoor dining areas
If you are traveling from out of town for treatment at Le Bonheur Children's and would like to stay at FedExFamilyHouse, please contact your child's social worker, care team or clinic for a referral.
FedExFamilyHouse Family Support Liaison: 901-322-1971