Meet the Craniofacial Team
Le Bonheur's Craniofacial Program brings together a team of multidisciplinary specialists who care for children with severe congenital facial and skull deformities. The team offers some of the most specialized treatment options for complex craniofacial conditions, including craniosynostosis, microcephaly, congenital ear malformations, cleft palate and lip, hemifacial microsomia and more. The program has official designation as a Cleft Palate and Craniofacial Team from the American Cleft Palate-Craniofacial Association.
Program Directors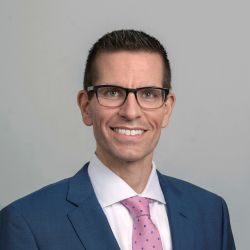 View Profile
Paul Klimo, MD, is Chief of the Division of Pediatric Neurosurgery at The University of Tennessee Health Science Center and is certified by the American Board of Pediatric Neurosurgery. Dr. Klimo specializes in brain tumors, spinal surgery, epilepsy surgery, vascular neurosurgery and endoscopy.