Gipson receives K23 NIH grant for TSC and autism research
Le Bonheur Pediatric Neurologist and Neurodevelopmental Disabilities Specialist Tanjala Gipson, MD, recently received a K23 grant from the National Institutes of Health (NIH) for her project "Early Communication in Tuberous Sclerosis Complex (TSC) and Its Prediction of Autism." The objective of this study is to examine potential predictors of language outcome and autism spectrum disorder (ASD) severity in infants with TSC. Currently, despite the high risk of language difficulties and ASD in TSC, very little to no data are available about the origin and trajectory of language in TSC and how this might predict outcome. This project builds on previous research from Gipson that found deficits in early vocal development in most infants with TSC regardless of the diagnosis of ASD.
Ridley-Pryor named to ILAE Leadership Development Programme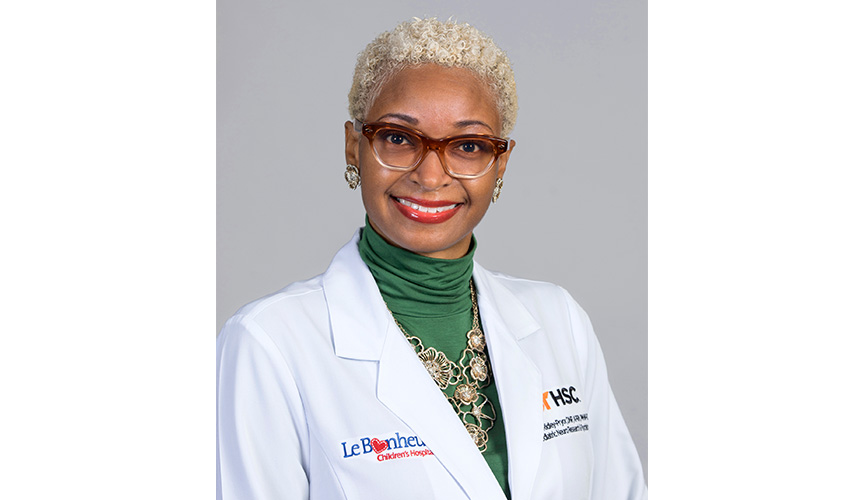 Le Bonheur Nurse Practitioner and Director of Research Strategies and Collaboration for Pediatric Neurology at the University of Tennessee Health Science Center (UTHSC) Tracee Ridley- Pryor, DNP, PMHNP-BC, was recently named to the International League Against Epilepsy (ILAE) Leadership Development Programme 2022, which took place in conjunction with the 14th European Epilepsy Congress. The Leadership Development Programme supports the preparation and advancement of young physician leaders from select ILAE chapters around the world. Through this program, Ridley-Pryor had a unique opportunity to receive leadership development training and network with rising leaders from around the globe.
Epilepsy program receives NAEC reaccreditation
The Comprehensive Epilepsy Program in Le Bonheur's Neuroscience Institute recently earned reaccreditation as a Level 4 Epilepsy Center from the National Association of Epilepsy Centers (NAEC). This is the highest level awarded to epilepsy centers and one of only a few Level 4 centers in the United States.
Le Bonheur Neuroscience Institute begins partnership with UCB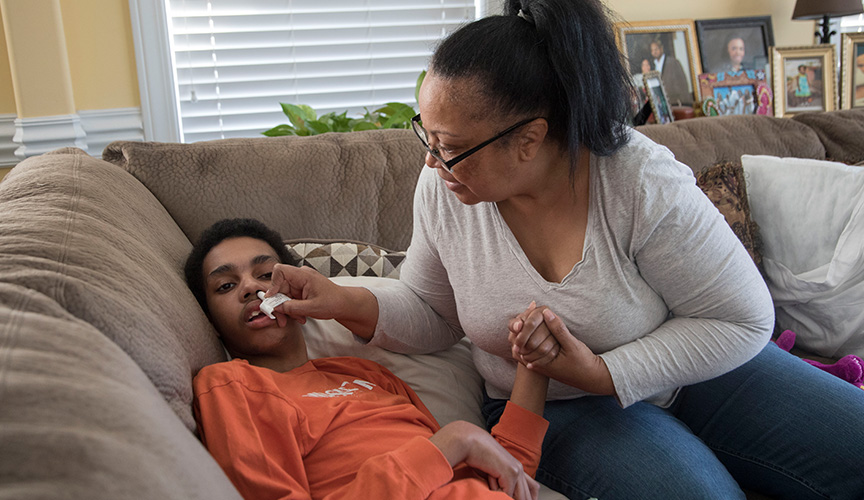 Le Bonheur epilepsy experts have partnered with UCB to examine the impact of seizure clusters on patient and caregiver quality of life. The collaboration aims to leverage the power of education and real-world evidence to address the research gap, expand awareness and enact positive change in the health outcomes of individuals with seizure clusters. As a part of the project, Le Bonheur experts will develop resources designed for patients and caregivers that address the importance of the proper use of rescue medications outside the hospital.
Raja receives Junior Faculty Research Grant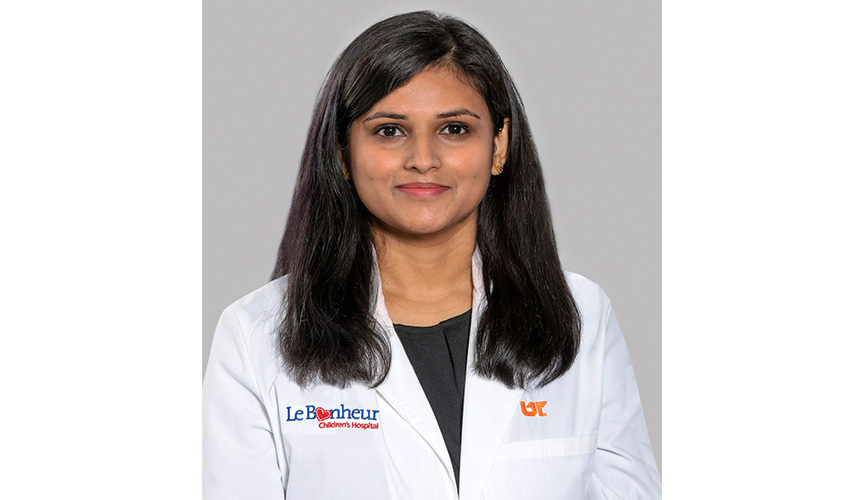 Le Bonheur Pediatric Neurologist Ashmitha Raja, MD, recently received a Le Bonheur Junior Faculty Research Grant for her research project titled, "Intracortical Inhibition: A Biomarker for Tic Disorders." The grant was funded by the Children's Foundation Research Institute.
Chourasia receives St. Jude Early Career Clinical Scientist Award
Le Bonheur Pediatric Neurologist Nitish Chourasia, MD, was awarded the St. Jude Early Career Clinical Scientist Award for his research on genetically-based epilepsy. The title of his project is "Gene Discovery in Epilepsy of Unknown Etiology and Deep Phenotyping of Genetics Associated with Developmental and Epileptic Encephalopathy." The project aims to provide a collaborative clinical and research platform between the Mefford lab at St. Jude Children's Research Hospital and Le Bonheur's Neuroscience Institute to facilitate gene discovery and deep phenotyping of genes associated with developmental and epileptic encephalopathy.
Le Bonheur Children's Hospital depends on the generosity of friends like you to help us serve 250,000 children each year, regardless of their family's ability to pay. Every gift helps us improve the lives of children.
Donate Now