The UTHSC pediatric cardiology fellowship training program is a medium-sized but growing program expanding to nine fellows next year. It is based at Le Bonheur Children's Hospital, the only subspecialty children's hospital within a 100-mile radius.
Le Bonheur's cardiothoracic surgical program is one of only 12 programs to receive the highest possible three-star rating from The Society of Thoracic Surgeons (STS). The cardiology program also provides all pediatric cardiology services for St. Jude Children's Research Hospital, a premier research center for pediatric cancer and hematological diseases, and Regional One Health where approximately 4,500 babies are delivered each year.
Growth of the cardiology division from seven faculty in 2006 to the current 35 faculty has supported a focus on interventional cardiology, pediatric cardiomyopathy, cardio-oncology and adult congenital heart disease. The heart transplant program, started in 2016, established itself as a high-volume transplant center in its first year.
Learn more about UTHSC's Cardiology program and apply.

Research Interests:
Multiple projects assessing the outcomes in children including mitral valve function, electrophysiological aspects, genetic and mechanistic basis of left ventricular noncompaction cardiomyopathy
Genetic, mechanistic and molecular basis of arrhythmogenic cardiomyopathies
Renal function monitoring in heart transplant patients: Is cystatin C a better biomarker than creatinine?
The role of viral genome in the heart of transplant patients and rejection and coronary vasculopathy
Discovery of common biomarkers in cardiac and skeletal myopathy
Patent ductus arteriosus (PDA) ligation syndrome: Surgical ligation vs. transcatheter closure of PDA
Neurodevelopmental outcomes after transcatheter closure of PDA, three year follow-up
Creation of a national database registry for transcatheter PDA closure
Program Staff: Cardiology
Associate Program Director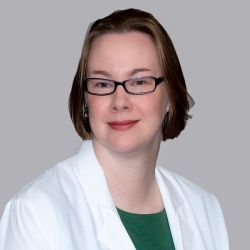 View Profile
Dr. Kramer is a cardiac critical care intensivist.
Associate Program Director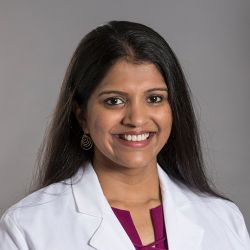 View Profile
Dr. Swaminathan is certified by the American Board of Pediatrics with a cardiology subspecialty. She is an assistant professor with the University of Tennessee Health Science Center.