Le Bonheur's Heart Institute is at the forefront of research for children with a variety of heart conditions including the latest methods of PDA closure, cardio-oncology and the effects of chemotherapy on the heart and the genetic factors of cardiomyopathy. We are committed to finding the latest therapies and breakthroughs for children with congenital heart defects.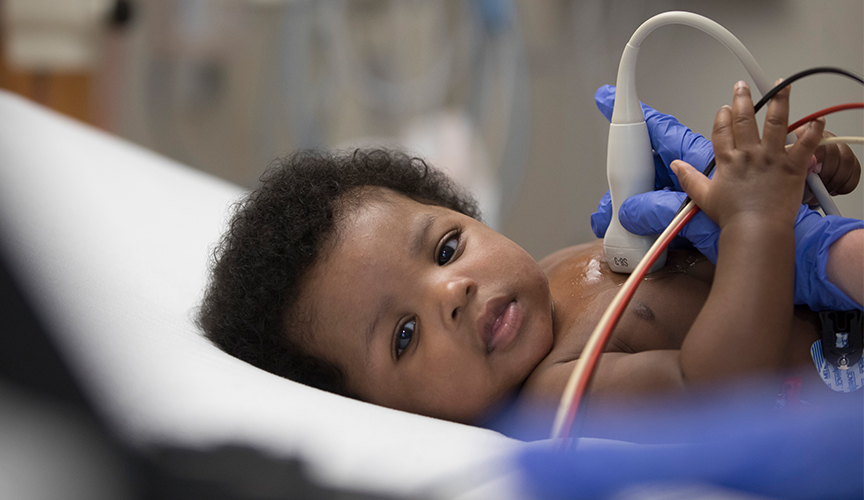 Our Research
Outcomes in children with left ventricular (LV) noncompaction
Mitral valve function in LV noncompaction
Electrophysiological aspects of LV noncompaction
Genetic and mechanistic basis of LV noncompaction
Genetic and mechanistic basis of arrhythmogenic cardiomyopathies
Electrophysiological aspects of arrhythmogenic cardiomyopathies: molecular basis
Renal function monitoring in heart transplant patients: Is cystatin C a better biomarker than creatinine?
The role of viral genome in the heart of transplant patients and rejection and coronary vasculopathy
Discovery of common biomarkers in cardiac and skeletal myopathy
Clinical Trials
If you are interested in participating in a cardiology clinical trial, please view our list of current and active trials.
Recent Publications