Signs of stroke can look similar in children and adults. If your child experiences sudden numbness, face drooping especially on one side, difficulty speaking or loss of balance and coordination, please call 911 immediately.
The Pediatric Stroke Program at Le Bonheur provides comprehensive care for children recovering from acute stroke and essential stroke prevention for children at risk for stroke because of underlying conditions. Our goal is to coordinate care across specialties through our Pediatric Stroke Clinic to provide the best outcome for each child. Pediatric Neurologist and Director of the Pediatric Stroke Center Beth Anne Cavanaugh, MD, is board-certified in vascular neurology, and we partner with St. Jude Children's Research Hospital hematologists to provide expert treatment for and prevention of pediatric stroke.
For children who experience acute stroke, a neuro-interventionist is available at all times for emergency treatment and procedures through our Emergency Department. After an acute stroke your child is seen in our Pediatric Stroke Clinic, which coordinates and provides all resources necessary from different specialties to provide the best outcomes for your child. Stroke can also be the first sign of an underlying disease or condition that may need follow up from a cardiologist, hematologist or other specialist, which our clinic helps to coordinate. Children with diseases or conditions that cause them to be more susceptible to stroke are also followed in our Pediatric Stroke Clinic meeting with various specialties who provide the stroke prevention methods.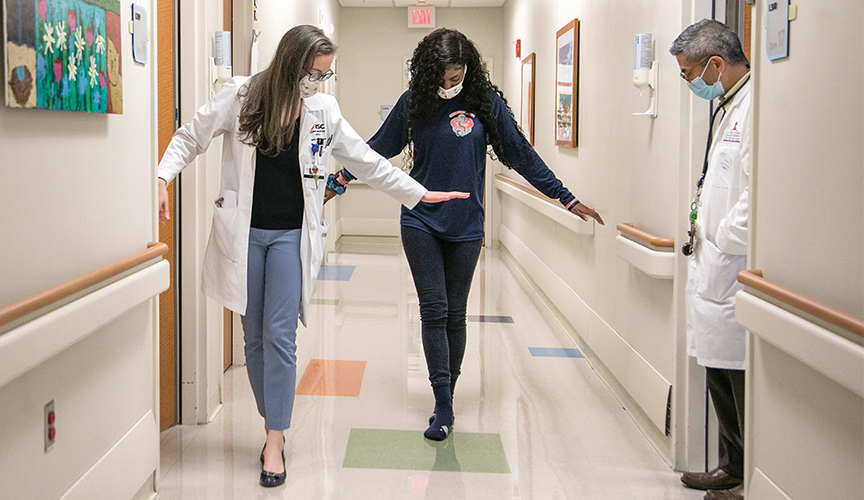 Conditions we treat
Arterial ischemic stroke
Cerebral sino-venous thrombosis
Hemorrhagic stroke
Intracranial vascular anomalies
Moyamoya disease
Perinatal arterial stroke
Post-stroke complications including spasticity, headache and seizures
Why choose Le Bonheur's Pediatric Stroke Program:
We use a collaborative team approach so that your child sees doctors from multiple specialties in one visit.
We partner closely with neuro-interventionists from Semmes Murphey Clinic who are always on call for emergency strokes.
We have a dedicated interventional radiology suite.
We use advanced technology, including transcranial magnetic stimulation (TMS) and magnetoencephalography (MEG), to capture images of the brain.
We participate in national and international clinical studies to better understand and treat pediatric stroke.
We collaborate with adult stroke doctors at Methodist Le Bonheur Healthcare – some of the best stroke doctors in the world – for treatment of adolescents.
Treatments
Acute stroke interventions include tissue plasminogen activator (tPA) and surgical thrombectomy. All of our interventions are conducted by doctors from Semmes Murphey Clinic.
Patent foramen ovale (PFO) repair
Medications to prevent stroke
Rehab services post-stroke including physical therapy, speech therapy and occupational therapy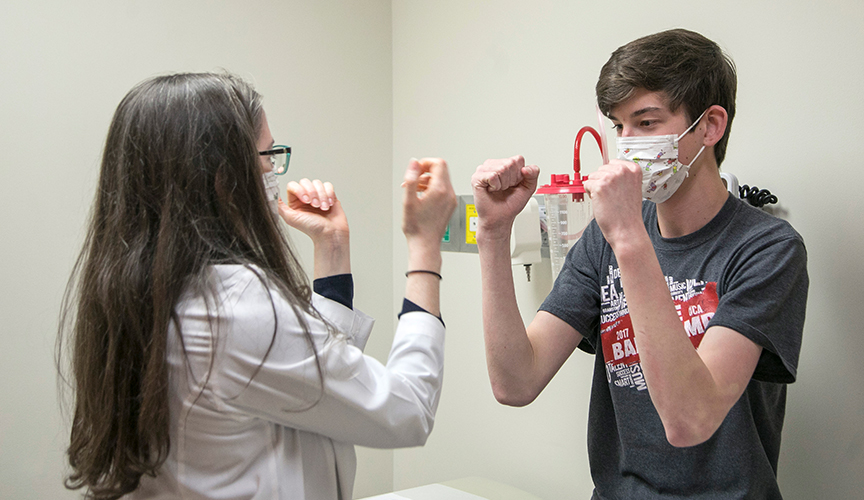 Collaborative approach
Collaboration is essential for recovery from and prevention of pediatric stroke. Our close partners include:
Neurointerventional radiology
Early intervention and development
Physical, occupational and speech therapy
Social work
Pharmacy
Preparing for your appointment
Please arrive 15 minutes before your appointment time to check-in. You should prepare to be here for 2-3 hours. The longer clinic time allows you to meet all your physicians in one day and complete any tests that we might need such as ECHO, MRI or blood work. It's a good idea to pack a lunch or snacks and bring any small toys to entertain your child.
If your child has already been evaluated by other doctors, we try to get that information prior to your appointment with us. During your appointment, your child will be seen by various specialists, depending on your child's needs, and provided with the best treatment and follow up options for your child.
Patient and Family Resources
Out-of-town families may be able to stay at the FedExFamilyHouse, a 75-room and suite facility for out-of-town families with children receiving treatment at Le Bonheur.
Meet Our Pediatric Stroke Team
Neurology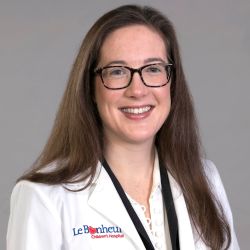 View Profile
Beth Anne Cavanaugh, MD, is a pediatric neurologist and director of Le Bonheur's Pediatric Stroke Program. She is a member of the International Pediatric Stroke Organization, Child Neurology Society and American Academy of Neurology.
Hematology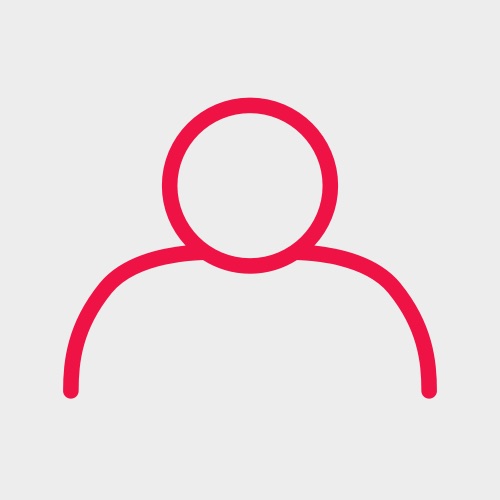 Rohith Jesudas, MBBS
Dr. Jesudas is a hematologist at St. Jude Children's Research Hospital. His clinical interests include non-malignant hematology, and his research interests include hemostais and thrombosis, immune cytopenias and developing and implementing integrated care programs for patients with chronic hemtological disease.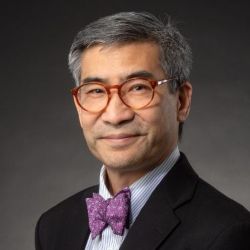 Clifford Takemoto, MD
Dr. Takemoto is the Director of Clinical Hematology at St. Jude Children's Research Hospital and the Lemuel Diggs Endowed Chair in Sickle Cell Disease. His research interests include hemostasis and thrombosis, vascular malformations and bone marrow failure.
Neurosurgery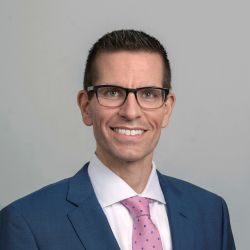 View Profile
Paul Klimo, MD, is Chief of the Division of Pediatric Neurosurgery at The University of Tennessee Health Science Center and is certified by the American Board of Pediatric Neurosurgery. Dr. Klimo specializes in brain tumors, spinal surgery, epilepsy surgery, vascular neurosurgery and endoscopy.
Neurointerventional Radiology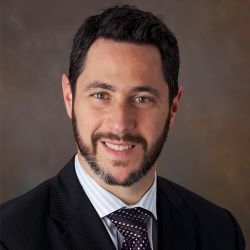 View Profile
Dr. Lucas Elijovich received his undergraduate degree in Biology from Tufts University in Massachusetts and his medical degree from the University of Texas in Galveston. He then completed his Neurology residency at New York University where he served as Chief Resident. In order to pursue advanced interests in cerebrovascular disease, neurocritical care, and interventional neuroradiology, Dr. Elijovich went on to complete fellowship training in stroke and neurocritical care at the University of California San Francisco. He then returned to New York to train with Dr. Alejandro Berenstein, one of the pioneers of interventional neuroradiology. Dr. Elijovich joined Semmes-Murphey Clinic in 2010 and is an Associate Professor in the Departments of Neurology and Neurosurgery at the University of Tennessee Health Sciences Center. Dr. Elijovich also serves as the Director of Neurocritical and Neurointerventional Surgery for Le Bonheur Children's Hospital in the Neurosciences Institute and as the Director of the Le Bonheur Vascular Anomalies Center.
Neuroradiology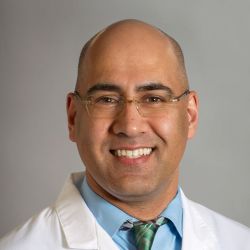 View Profile
Asim F. Choudhri, MD, is a radiologist and assistant professor at The University of Tennessee Health Science Center in the Department of Radiology where he is also an assistant chair of research affairs. He is certified by the American Board of Radiology with a subspecialty in neuroradiology and a certificate in diagnostic radiology. His specialties include neuroradiology, spine imaging, functional neuroradiology, head and neck imaging and non-invasive neurovascular imaging.
Neuropsychology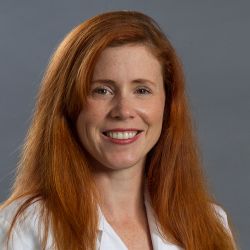 View Profile
Christen Holder, PhD, is the clinical director of Pediatric Neuropsychology and specializes in epilepsy, congenital heart disease and high-risk newborn populations.
Clinic Staff
Nurse Practitioner
Carrie McIvor
Clinic Coordinator
Maggie Kramer