Meet Our Trauma Services Team
The Trauma Center at Le Bonheur is led by Medical Director Regan Williams, MD. Our dedicated trauma team also includes a Trauma Program Manager Anissa Revels, BSN, RN, coordinators, registrars, nurse practitioners, a research coordinator, Traumatic Brain Injury (TBI) liaison and data analyst. The Trauma team also works collaboratively with a multidisciplinary team of orthopedic surgeons, neurosurgeons, anesthesiologists, critical care intensivists, emergency physicians, plastic surgeons and otolaryngologists. This coordinated care ensures that a high level of expertise is available for each child.
Medical Director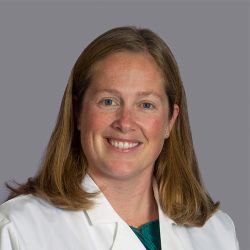 View Profile
Dr. Williams is director of Pediatric Burn Services and assistant professor of surgery and pediatrics at The University of Tennessee Health Science Center. She is certified by the American Board of Surgery with special qualifications in pediatric surgery. Her clinical interests include neonatal surgery, general and thoracic pediatric surgery, trauma surgery and burn care.
Trauma Program Manager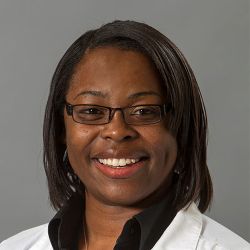 Anissa Cooper, MSN, RN
Anissa Cooper received her Master's degree in Nursing Leadership from the University of North Alabama in 2018. She is the Trauma Program Director of LeBonheur Children's Hospital Level I Pediatric Trauma Center. She has been a nurse for 19 years and has served in this role for 7 years. She is dedicated to making sure all pediatric trauma patients receive the best quality care while at Le Bonheur hospital. She is currently an ATLS Coordinator and TNCC Instructor.
Trauma Surgeons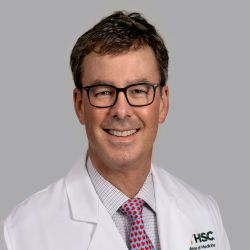 View Profile
Trey Eubanks, MD, FACS, is interim president of Le Bonheur Children's Hospital. Eubanks is a pediatric surgeon and has served Le Bonheur for more than 20 years. Eubanks holds a bachelor's of science in Pharmacy from the University of Mississippi, and he attended medical school at the University of Mississippi Medical Center. Eubanks completed a general surgery residency at the University of Tennessee Health Science Center followed by a pediatric surgery fellowship at The University of Texas Southwestern Medical Center. He is a fellow of the American College of Surgeons. Eubanks has served in several leadership roles at Le Bonheur, including Trauma Medical Director from 2004-2018. Among his many accomplishments, Eubanks was instrumental in Le Bonheur earning the American College of Surgeons Level I Pediatric Trauma designation. He has held the role of surgeon-in-chief since 2015 and previously served as chief of the medical staff for Methodist Le Bonheur Healthcare. A native Mississippian, Dr. Eubanks is the father of five and grandfather to three.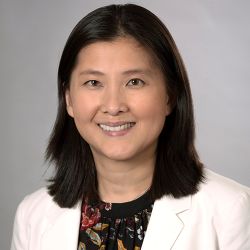 View Profile
Dr. Weatherall, a pediatric surgeon, is the surgical director of Le Bonheur's Healthy Lifestyle Clinic. She completed her general surgery training at Jackson Memorial Hospital in Miami, Florida, and her pediatric surgery fellowship training at Le Bonheur Children's Hospital. Her clinical focus includes adolescent bariatric surgery, robotic surgery, and other complex pediatric and neonatal surgical processes.
Trauma Nurse Practitioners
Trauma Services Team Members
Trauma Nurse Coordinators
Amie Yates
Angela Nobert
Nina Campbell
Data Analyst
Sam Sheppard
Lead Trauma Registrar
Kathryn Stewart
Trauma Registrar
Becky Riddles
Kathleen Berrie
Trauma Social Worker
Wanda Keath
Trauma Research Coordinator
Sandy Grimes
CRPC/EMS Outreach Coordinator
John Wright