Early genetic diagnosis, new medications and novel acute care options for Dravet syndrome raise questions and challenges for clinicians, according to a review of current management for Dravet syndrome published by Le Bonheur Neuroscience Institute Co-Director James Wheless, MD, and Le Bonheur Epileptologists Stephen P. Fulton, MD, and Basanagoud D. Mudigoudar, MD, in Pediatric Neurology. The review provides an overview of the challenges and opportunities for pediatric epileptologists caring for children with Dravet syndrome in light of treatment and diagnosis advances.
Since 2018, three new drugs have been approved for the treatment of Dravet syndrome – stiripentol, cannabidiol and fenfluramine. Prior to that, no medications were approved in the United States specifically for treating Dravet syndrome. In 2019, no-charge genetic testing was made available for any child 0 to 60 months who had an unprovoked seizure and for siblings at risk of inheriting the disease. Finally, 2020 brought new options for acute seizure emergencies including intranasal diazepam and midazolam. Early diagnosis resulting in earlier treatment with these and other medications may improve prognosis of long-term outcomes.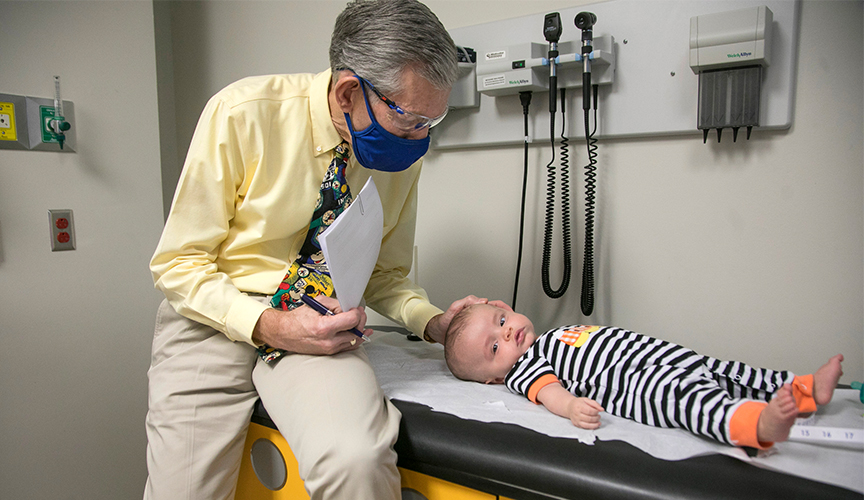 Updated published clinical practice guidelines incorporating these advances do not yet exist, which means clinicians must consider a wide array of issues before changing a patient's medication regimen, including efficacy, drug-drug interactions, pediatric friendly formulations and more.
"With this changing landscape in diagnostic and treatment options comes questions and controversies for the practicing clinician," said Wheless. "Critical decision points include when to start treatment, what pharmacotherapy combinations to try first, which rescue medication to recommend and how to advise parents on controversial topics."
The increased availability of genetic testing, which identifies mutation of the SCN1A gene indicative of possible Dravet syndrome, can result in earlier testing and a shorter time between symptom onset and definitive diagnosis. However, some children with a confirmed mutation in the SCN1A gene may not meet clinical criteria for Dravet syndrome. Clinicians may choose to treat the child with a Dravet syndromeapproved medication immediately after a patient presents with a single, prolonged febrile seizure and a confirmed mutation in SCN1A before meeting clinical criteria for Dravet syndrome as early control of seizures tends to result in less severe developmental delays.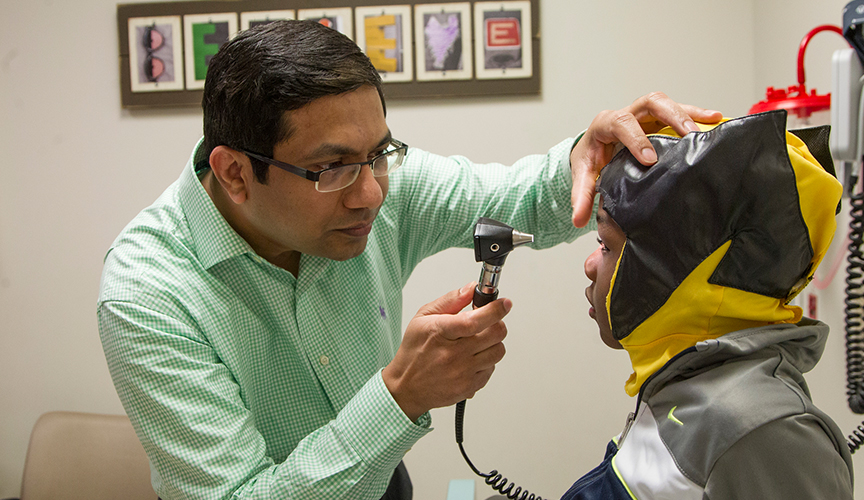 Historically, Dravet syndrome was treated with valproate or clobazam and the ketogenic diet. Vagus nerve stimulation was an option if seizures did not respond to pharmacotherapy and the ketogenic diet. Three medications have recently been approved for treating Dravet syndrome – stiripentol, cannabidiol and fenfluramine.
Clinicians must also consider medications that are also prescribed for treating comorbidities including behavioral symptoms. Until more data is available, monitoring and dose adjustments may be warranted, says Wheless. The new acute seizure medications are unlikely to cause significant drug-drug interactions with these new medications.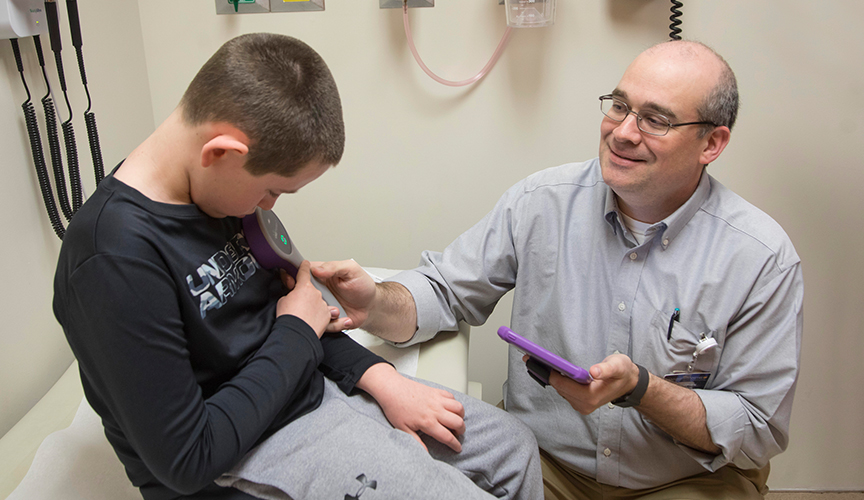 Early management of Dravet syndrome can impact comorbidities and outcomes. Managing status epilepticus and reducing seizure duration and frequency early in the disease will reduce the risk of sudden unexpected death in epilepsy (SUDEP) and improve neurocognitive prognosis. Severity, frequency and duration of seizures also tends to be closely correlated to the severity of nonseizure comorbidities such as ataxia, abnormal gait, developmental delay and behavioral impairment.
"Dravet syndrome is a devastating childhood epilepsy syndrome that, for the first time in history, has FDA-approved agents that can significantly impact the seizure burden and help prevent or reduce the negative impact of Dravet syndrome on the quality of life for patients and their families," said Wheless. "New advances raise questions with no definitive answers, but the clinician must be knowledgeable of all emerging advances to improve the care of children with Dravet syndrome."
Le Bonheur Children's Hospital depends on the generosity of friends like you to help us serve 250,000 children each year, regardless of their family's ability to pay. Every gift helps us improve the lives of children.
Donate Now