Program Overview
The Le Bonheur Summer Plus Fellowship is a partnership with Rhodes College that provides internships to undergraduates pursuing a career in Pediatric Neuroscience. Established in 2017, the program seeks to educate the next generation of healthcare professionals by offering enriching clinical and research opportunities to students.
Fellows observe clinical care encompassing a variety of pediatric neurological conditions, including birth defects, brain tumors, concussions, headaches, learning and behavioral disorders, neuromuscular diseases, seizure disorders, spasticity, sleep problems, stroke and traumatic injuries. Rhodes students gain invaluable insights as they expand their growing knowledge of clinical neuroscience and assist in the development of research to produce better outcomes for children seeking care at Le Bonheur and beyond.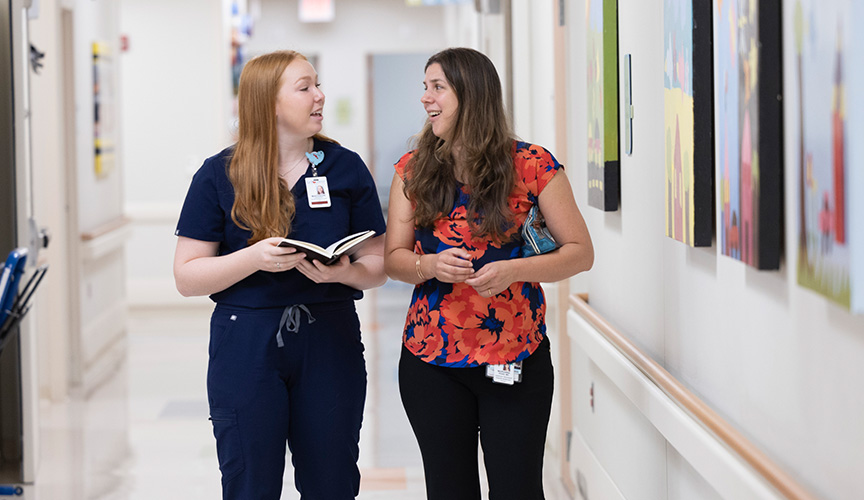 "Providing Rhodes students access to hands-on, real-world learning experiences while modeling innovative, high quality care for patients is a privilege." – Tracee Ridley-Pryor, DNP, PMHNP-BC, Summer Plus program director and Pediatric Neurology director, Research Strategies and Collaboration.
Summer Plus Fellows work as full-time, paid clinical research assistants at Le Bonheur's Neuroscience Institute for two summers, eight weeks per summer. During the academic year, fellows are required to work eight to ten hours per week fulfilling research objectives initiated in the summer. Academic credit is granted for work completed during the fall and spring semesters, equating to two course credits per semester, plus the F11 credit requiring students to engage in the community. After the academic year, fellows return to Le Bonheur for their second summer to complete research objectives. The fellowship culminates in a formal research paper with at least one presentation at a local, regional or national meeting.
The Le Bonheur Summer Plus Fellowship is available for Rhodes students following their freshman or sophomore year. Preference is given to students who have demonstrated academic success, completed preliminary coursework in neuroscience, biology, chemistry and/or physics programs and shown a commitment to research and clinical work with previous experience in these areas. During the two summers, Rhodes College campus housing is provided with the fellowship.

Program Numbers
Since the program's inception, 30 Rhodes students have participated in the Summer Plus Fellowship. Students have majored in Neuroscience, Biology or Biochemistry & Molecular Biology. For 2023-24, 34 students applied for the fellowship and five students were selected. Other numbers include:
13 published manuscripts
10 accepted abstracts/poster presentations at national conferences
11 fellows in medical school
7 fellows in application cycle for medical school
2 fellows in graduate school
Recent Publications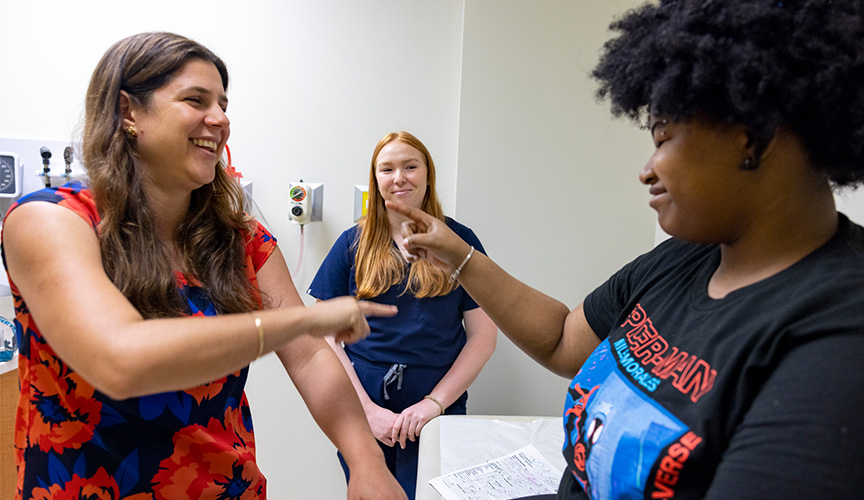 More Information
You can find more information about the program here. Follow this link to the program application, and click here for application instructions.
Need more information? Contact Jessica Kelso, Rhodes College director of Health Professions Advising at kelsoj@rhodes.edu or Tracee Ridley-Pryor, DNP, PMHNP-BC, Summer Plus program director at tridley@uthsc.edu.