Le Bonheur is home to one of the nation's largest pediatric surgical brain tumor programs.
Our program is a partnership between several organizations – Le Bonheur Children's Hospital, Semmes Murphey Clinic, PC, University of Tennessee Health Science Center and St. Jude Children's Research Hospital.
At Le Bonheur, your child's multidisciplinary team will include physicians representing radiology, neuropsychology, neuropathology and endocrinology, plus specially trained nurses, rehabilitation specialists, pharmacists, nutritionists and audiologists. Through this collaboration, the team determines the best treatment plan for each child.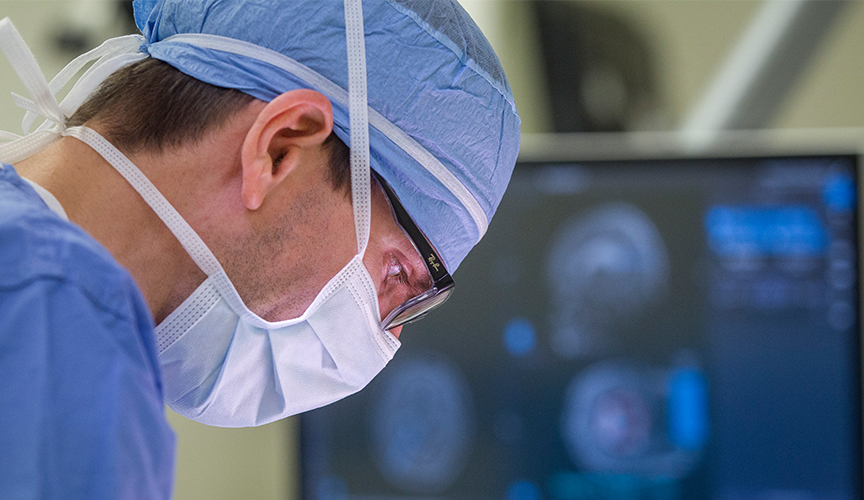 We are nationally known for our aggressive surgical approaches and groundbreaking treatments of brain tumors in children and adolescents. In 2022, our surgeons performed more than 200 brain tumor surgeries.
Children with brain tumors receive care from a multidisciplinary group of physicians, scientists, nurses and support staff representing the many types of treatment and support crucial to the comprehensive care.
Our patients have access to the most advanced technology available, including intraoperative MRI.
Our six-bed Neurosurgical Intensive Care Unit (Neuro ICU) is specially designed for the care of children following pediatric brain tumor surgery. Le Bonheur is one of a few children's hospitals with a neurosurgical intensive care unit. It is staffed with nurses trained in post-brain surgery recovery. Patients may also stay in the Neuroscience Unit which is dedicated to patients with neurological conditions.
Our patients have access to a comprehensive team all dedicated to the best outcomes for each child. Each week, our team collaborates to determine the best treatment plan for current patients. The weekly brain conference team includes pediatric neurosurgeons and neuroradiologists at Le Bonheur and neuro-oncologists and pediatric radiation oncologists at St. Jude.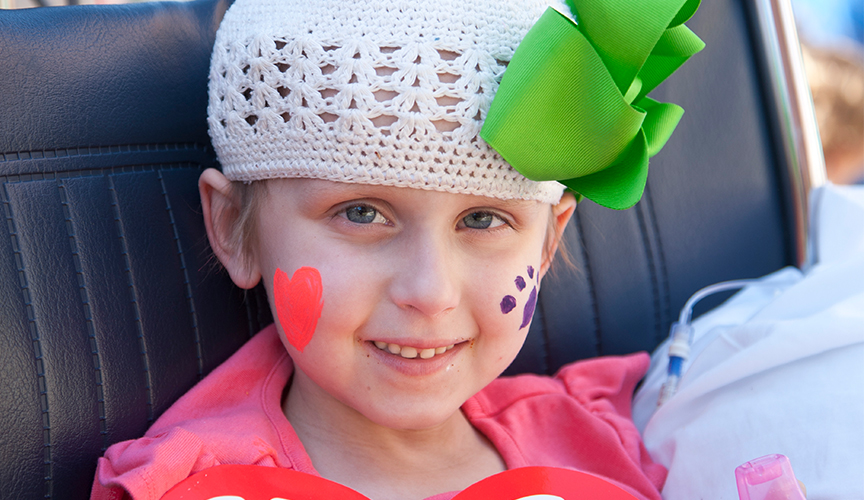 Tumors we treat
We treat many types of brain tumors, benign and malignant, including:
Astrocytoma (Juvenile Pilocytic, Glioblastoma Multiform, Anaplastic)
Atypical Teratoid Rhabdoid Tumor (ATRT)
Choroid Plexus Carsinoma/Choroid Plexus Papilloma
Craniopharyngioma
Arachnoid Cyst/Colloid Cyst/Dermoid Cyst/Epidermoid Cyst
Dysembryoplastic Neruoepithelial Tumor (DNET)
Ependymoma
Ganglioglioma
Germ Cell Tumor
Germinoma
Glioma/Optic nerve glioma/mixed cell glioma
Medulloblastoma
Meningioma
Neurofibromatosis (NF-1)
Oliogodendroglioma
Pineal region tumors
Primitive Neuroectodermal tumors (PNET)
Skull base tumors
Spinal Cord Tumors
Craniofacial conditions (in conjunction with UT Plastic Surgery):
Sagittal Craniosynostosis
Uni or bilateral coronal craniosynostosis
Metopic craniosynostosis
Lambdoid craniosynostosis
Complex craniosynostosis: due to syndromes (Cruzon's, Pfeiffer's and Apert's syndrome)
Pediatric brain tumor treatments
Most childhood brain tumors are treated with pediatric brain tumor surgery. Radiation and chemotherapy can also be part of the treatment plan. Through our partnership with St. Jude, children with brain tumors have access to promising new treatments not yet available at other hospitals.
What to expect
Typically, patients will meet their neurosurgeons at clinic practice, Semmes Murphey Neurologic and Spine Institute or St. Jude Children's Hospital neurosurgery clinic. To make arrangements to send your child's images in advance, please contact Semmes Murphey at 901-522-7700.
Once it is decided that your child needs to undergo brain surgery with our team, your nurse will contact you with a surgery date. Most patients will be admitted either the day before surgery for pre-operative testing or the morning of surgery.
The neurosurgery team works very closely with families to reduce the stress of admission and coordinate care to meet their needs. Families are encouraged to stay with their child throughout their stay and alternate arrangements for housing can be made through our staff with FedExHouseFamilyHouse if needed. Once admitted, you and your child will meet the various members of our health care team including nurses, nurse practitioners, physical and occupational therapists, child life specialists, anesthesia staff, and of course, their surgeon.
Your child will be closely monitored after surgery, usually in the neurosurgical ICU, and our staff will be readily available as needs or questions arise. The average recovery time for children after brain tumor surgery is 5-7 days. During this time, our team focuses on recovery and discharge readiness. Once your child is medically cleared for discharge, the neurosurgery team arranges a follow up plan of care that meets your needs. This may include follow-up appointments with your child's neurosurgeon, follow up appointments with a local neurosurgeon in your area, transition to care at St. Jude Children's Research Hospital or any combination as required.
For more information about pediatric brain tumors, visit the following websites:
American Brain Tumor Association
National Cancer Institute
The Brain Tumor Society
National Brain Tumor Foundation
St. Jude Children's Research Hospital
How to connect with us
Patients will have their first appointment at our neurosurgeons' practice, Semmes Murphey Neurologic and Spine Institute. Contact Semmes Murphey at 901-522-7700. For more information, contact the Neuroscience Institute at neuroscience@lebonheur.org or Le Bonheur Connect at 901-287-PEDS or 1-866-870-5570.