MDA Care Center receives Care Center Grant Recertification Award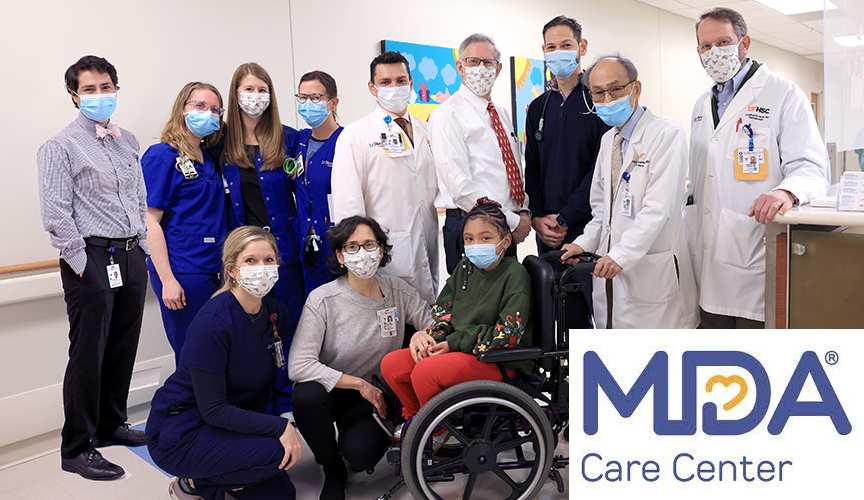 The Muscular Dystrophy Association (MDA) recently renewed Le Bonheur's MDA Care Center Grant for a three-year grant cycle. Programs designated as MDA Care Centers, such as Le Bonheur's, provide expert multidisciplinary care and medical research for children living with muscular dystrophy and other neuromuscular diseases.
Cohen receives Singleton-Taybi Award from Society for Pediatric Radiology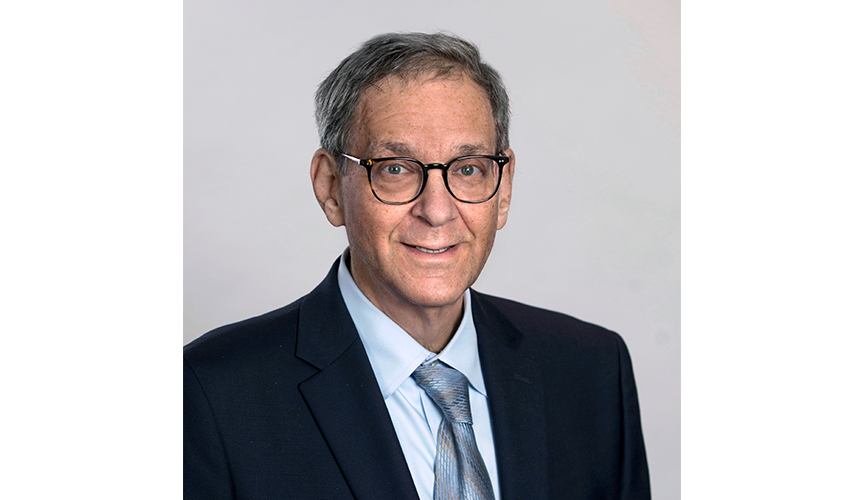 Le Bonheur Radiologist-in-Chief Harris L. Cohen, MD, FACR, has been named the 2021 Singleton-Taybi Award winner from The Society for Pediatric Radiology. This award recognizes his contributions to the understanding of genitourinary diseases in infants and children, devotion to education and service of representing pediatric radiology in other radiology organizations.
Heart Institute launches Project ADAM chapter
Le Bonheur's Heart Institute recently became a Project ADAM (Automated Defibrillators in Adam's Memory) chapter. Le Bonheur's chapter is named "Lawson's Legacy" in honor of a young man who died suddenly from undiagnosed cardiomyopathy. Le Bonheur cardiologists will provide education to local schools working towards achieving a Heart Safe School designation. Project ADAM was founded in 1999 after the death of Adam Lemel, who collapsed and died while playing basketball at school. The mission of the organization is to provide education and resources to schools to help in the event that someone suffers a cardiac arrest.
Boop retires after two decades of service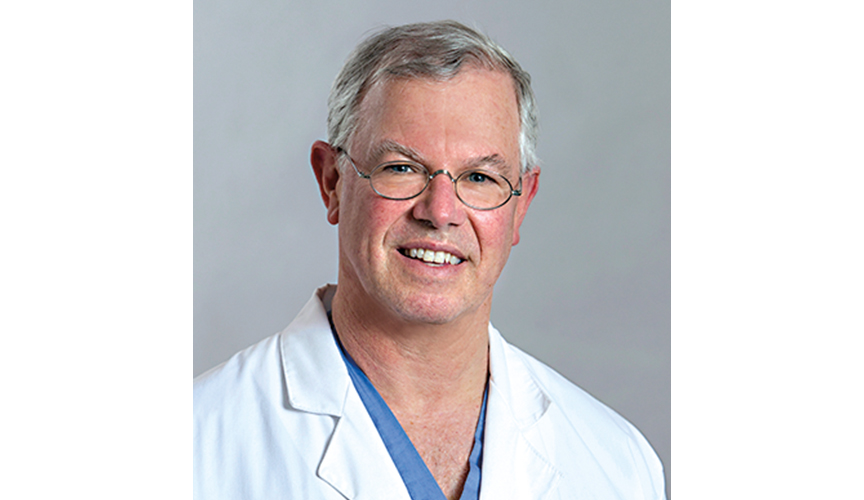 Frederick A. Boop, MD, FACS, has retired from Le Bonheur Children's after 22 years of service where he was co-director of the Neuroscience Institute and medical director of the Neurosurgical ICU. He also served as chairman of the Department of Neurosurgery at the University of Tennessee Health Science Center and chief of the Division of Pediatric Neurosurgery at St. Jude Children's Research Hospital.
Le Bonheur providers named MBJ Health Care Heroes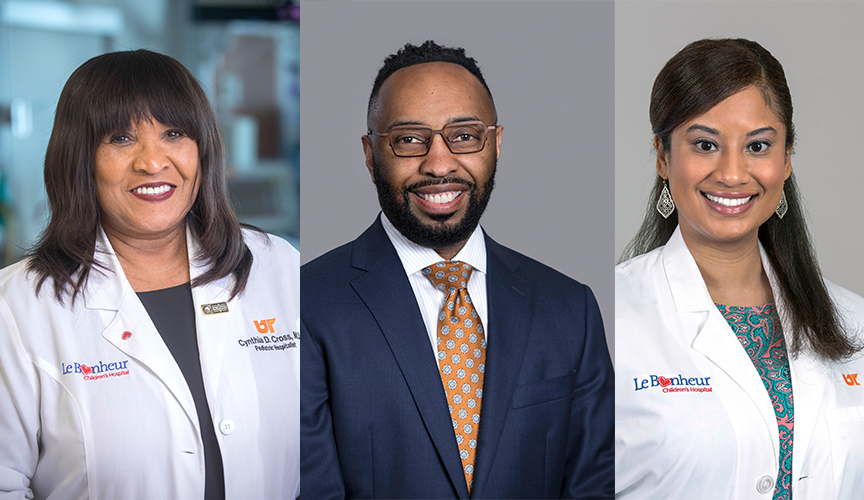 Le Bonheur Chief of Pediatric Hospital Medicine Cynthia Cross, MD, FAAP, Chief Operating Officer Brandon Edgerson, MS, PharmD, Pediatric Endocrinology Nurse Practitioner Jamila Smith-Young, DNP, MPH, CPNP-AC, and two Home Visitation Programs — Healthy Families America and Nurse Family Partnership — were named 2021 Health Care Heroes by the Memphis Business Journal (MBJ). This annual recognition highlights the dedication and achievements of the local health care community.
State approves Le Bonheur and West Tennessee collaboration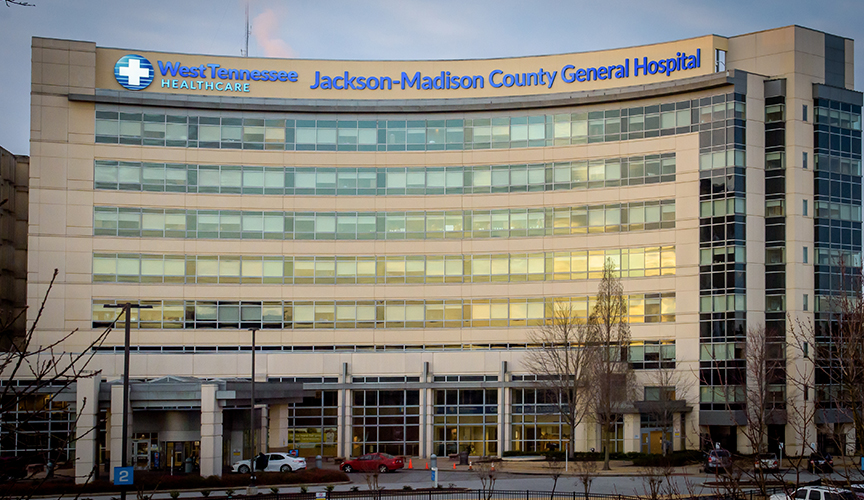 The state of Tennessee approved the proposed collaboration with West Tennessee Healthcare to expand Le Bonheur's services and provide more specialized care in West Tennessee. This means that Le Bonheur Children's will move ahead with plans to establish a 21-bed pediatric unit inside Jackson-Madison County General Hospital. Le Bonheur plans to begin operating the unit as a satellite location in spring 2022.
Prajapati receives SIPR Pioneers Award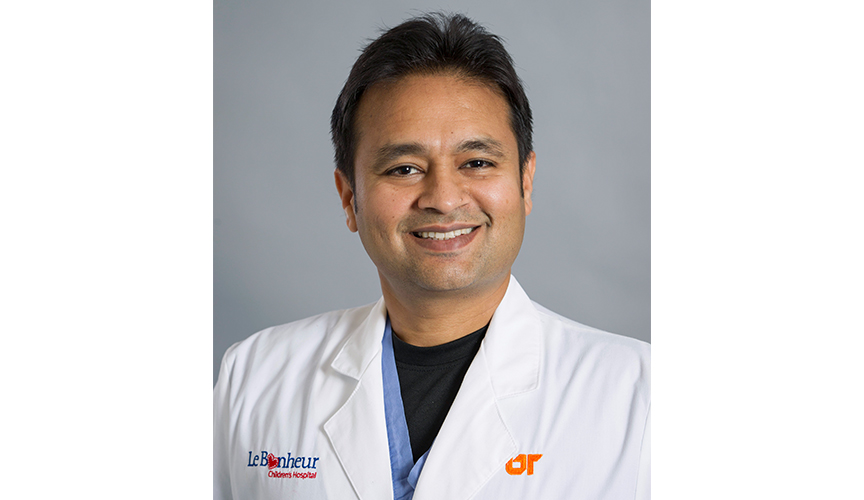 Le Bonheur Interventional Radiologist Hasmukh J. Prajapati, MD, FSIR, received the Pioneers Award during the annual meeting of the Society of Pediatric Interventional Radiology (SIPR). He received the award for his research on the safety and efficacy of the cryoablation of pulmonary and pleural metasteses in pediatric patients. This is the first time this type of study has been presented in pediatric patients. The Pioneers Award is presented each year to the scientific paper that best honors the pioneering innovators of pediatric interventional radiology.
Trauma center receives Level I Pediatric Trauma Center reaccreditation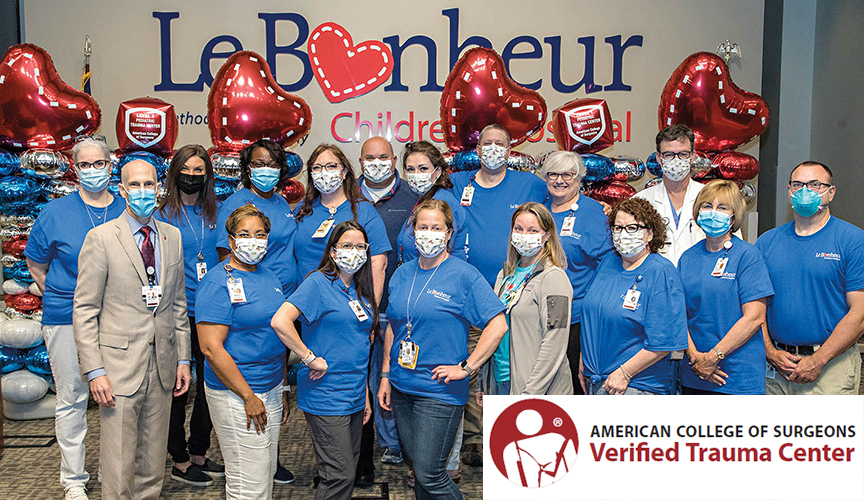 Le Bonheur's trauma center was recently reaccredited by the American College of Surgeons as a Level I Pediatric Trauma Center. This news comes as the trauma division celebrates 10 years as a Level I Pediatric Trauma Center. As the only Level I Pediatric Trauma Center in a 150-mile radius, Le Bonheur provides exceptional critical care that children and families need.
Wilroy named to UTHSC Outstanding Alumni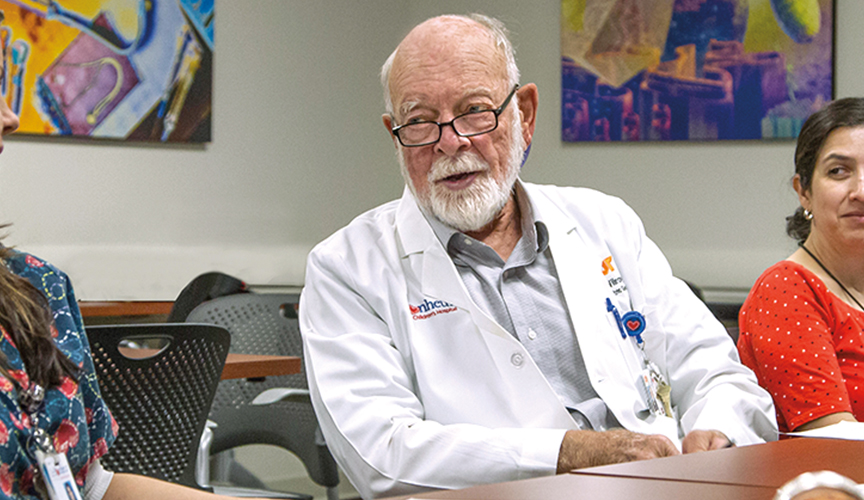 Former Le Bonheur Pediatrician Sid Wilroy, MD, was named to the 2021 Outstanding Alumni by the University of Tennessee Health Science Center (UTHSC) College of Medicine. This award was presented during UTHSC's recent Virtual Alumni Weekend. Wilroy was a pediatrician in Memphis for more than 50 years serving in many roles including chief of the Genetics Division at UTHSC.
Le Bonheur providers named to Top 40 Under 40: Urban Elite Professionals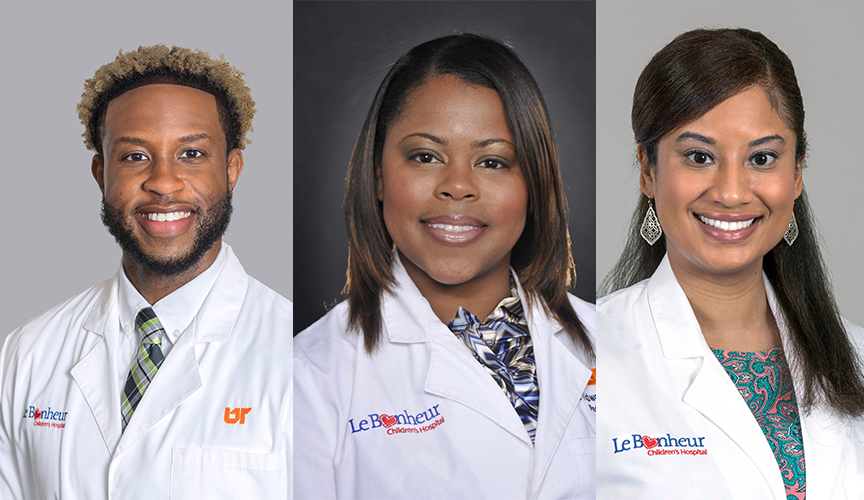 Le Bonheur Neuropsychologist Billy D. Holcombe, PhD, Pediatric Urology Nurse Practitioner Chrisla Key, DNP, FNP, NP-C, and Pediatric Endocrinology Nurse Practitioner Jamila Smith-Young, DNP, MPH, CPNP-AC, were named to the Top 40 Under 40: Urban Elite Professionals. This award honors African- American rising Memphians who offer unique and innovative solutions to social problems, as well as those who shine in their respective professions.
Le Bonheur Children's Hospital depends on the generosity of friends like you to help us serve 250,000 children each year, regardless of their family's ability to pay. Every gift helps us improve the lives of children.
Donate Now