by Amy Gagel, mother of 6-year-old heart transplant recipient, RaeAnn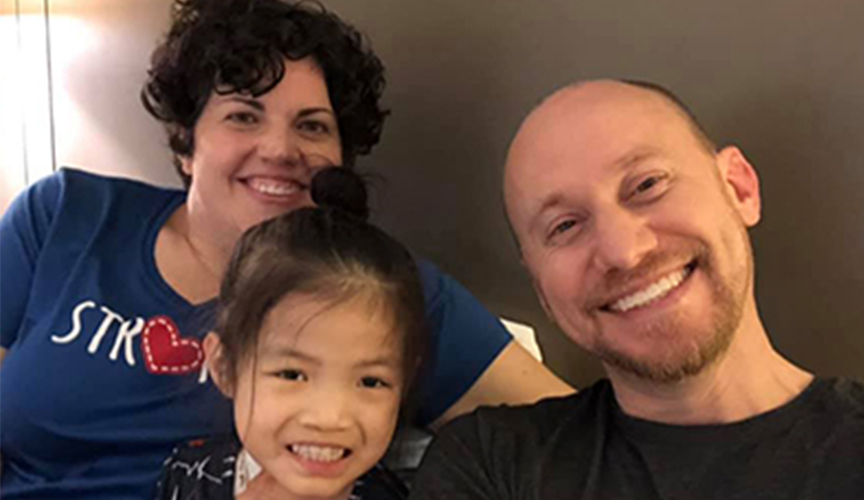 After months of living between the hospital and FedExFamilyHouse, my husband, David, and I received the long-awaited news from the wonderful pediatric cardiology team at Le Bonheur Children's Hospital — a heart was available for our 6-year-old daughter RaeAnn.
This has been a long road for us with multiple long-term stays at the hospital and countless days spent at FedExFamilyHouse. Following her heart failure diagnosis, we knew our sweet girl would have to get a heart transplant. But what we didn't know were the changes that COVID-19 would bring to our world.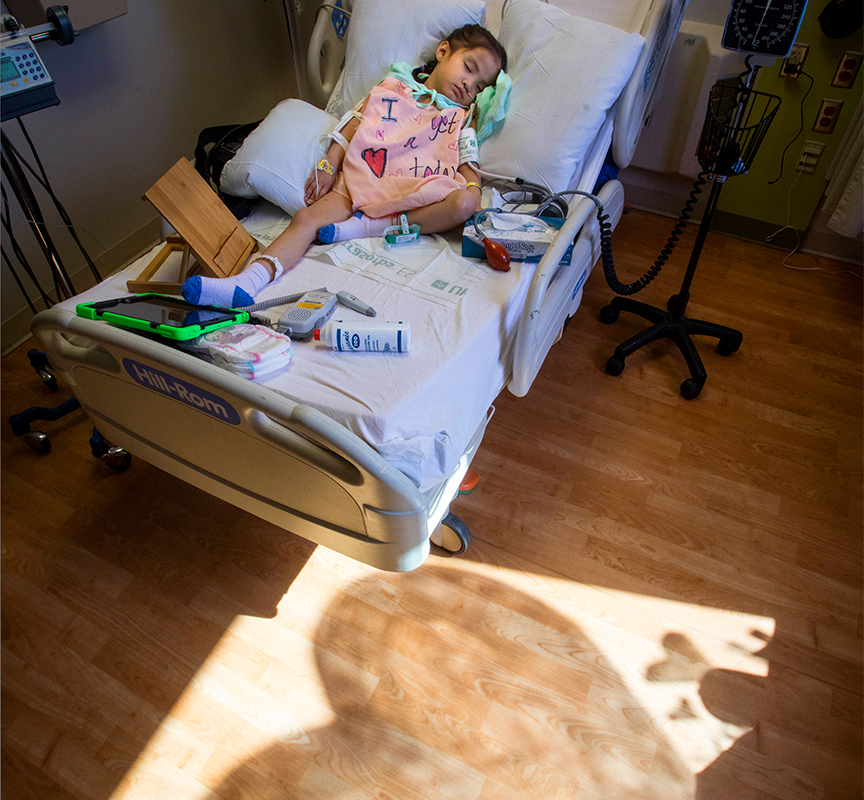 After successful transplant surgery, we moved to FedExFamilyHouse while RaeAnn recovered. It was truly a blessing to have free lodging while she received the best medical care. The outstanding staff at FedExFamilyHouse made it feel like home, providing play areas, a kitchen to prepare healthy meals and a home base close to Le Bonheur. As RaeAnn has gotten stronger during her recovery, we looked forward to exploring Memphis: visiting museums, playing in parks, attending the symphony and enjoying family time with our two older children.
All of these plans changed and our daily rhythm — so important for a child like RaeAnn — was upended by the coronavirus outbreak. Since the arrival of the virus, our family has been isolated from the outside world. As a new heart recipient, RaeAnn is in the high-risk category for COVID-19.
Constant handwashing and wearing a mask are not new to her, but social distancing for an extrovert like RaeAnn has been a challenge. No more visits from family and friends, including her siblings. She misses interacting with her favorite occupational and physical therapists and hugging her beloved medical staff. Any hopes of playing with other children and exploring Memphis have been put on pause as we are fiercely committed to staying isolated for her protection.
Our new normal starts at 6:45 a.m., waking up in time to administer the first of nine doses of medication throughout the day. We have breakfast and playtime and return to our suite for telehealth therapy sessions. RaeAnn misses these invaluable face-to-face sessions, but riding a therapist-provided bicycle around the grounds has been a bright spot. We spend the rest of our day together reading, playing and napping.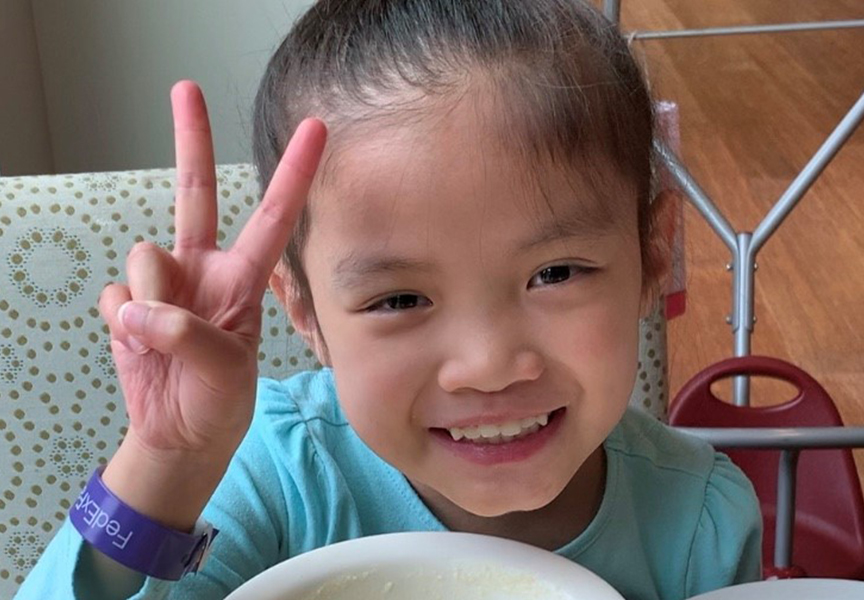 As we remain vigilant to protect RaeAnn, we are thankful for the joyful staff at FedExFamilyHouse. We are greeted daily by Sandra and Cayce, who are always willing to help and listen. They have taken amazing care of us, even adjusting to our schedule and cleaning our room while we are downstairs. FedExFamilyHouse has become our safe haven during a scary time. The staff gives our family an important social connection during a time of isolation.
With the world struggling to cope with COVID-19, the teams at FedExFamilyHouse and Le Bonheur Children's Hospital have provided stability and invaluable resources. The excellent care and genuine concern for RaeAnn's well-being has been a true blessing during an uncertain time.
Le Bonheur Children's Hospital depends on the generosity of friends like you to help us serve 250,000 children each year, regardless of their family's ability to pay. Every gift helps us improve the lives of children.
Donate Now