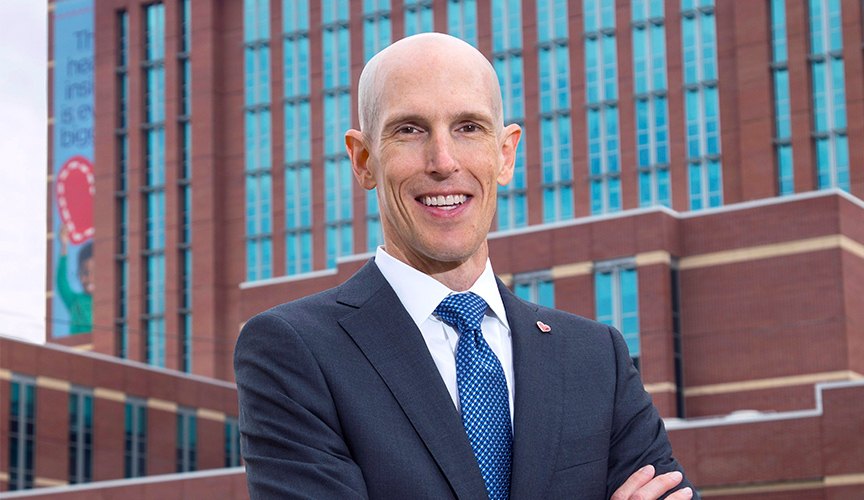 Dear friends,
Le Bonheur remains a bright light for our community, even in these uncertain times.
Your generous gifts have helped us fight for children and those affected by the COVID-19 pandemic. You are making a difference.
In the following articles, you'll get a glimpse of some of the many ways our community at large has banded together to support our employees, doctors and the children in our care. Some have provided meals for our staff, others developed protective equipment for care of children with suspected COVID-19. All of these gifts are appreciated.
Because of you, we are here for all of the children who need us – whether for COVID-19, a heart transplant, physical therapy or a well-child visit. Keep reading to see some of the ways that your gifts have allowed us to innovate and provide care that's safest for families.
Your gifts allow us to respond quickly, and we hope you will continue to support Le Bonheur – as our needs continue to change.
Thank you for generously giving during a turbulent time. Your gifts improve the lives of so many children, whether they enter our hospital doors, stay at FedExFamilyHouse, visit one of our many clinics or engage in innovative telehealth services designed to keep them safe while providing superb care.
Your support makes all the difference.
Sincerely,

Michael Wiggins, MBA, FACHE
President
Le Bonheur Children's Hospital
Le Bonheur Children's Hospital depends on the generosity of friends like you to help us serve 250,000 children each year, regardless of their family's ability to pay. Every gift helps us improve the lives of children.
Donate Now