CFRI Discussions is a bi-monthly seminar series hosted by the CFRI. These seminars provide a forum for Pediatrics faculty and fellows to present and discuss their research with an audience.
Faculty talks occur on the second Monday of each month and fellow talks occur on the fourth Monday of each month. All seminars take place on Zoom at noon CST and recordings of previous seminars are available below. All are welcome to attend.
Schedule
January
Jan. 13: John Bissler, MD, PhD
Jan. 27: Caleb Hancock, MD, FAAP, and Mary Katherine Hood, MD
February
Feb. 15: Canceled
Feb. 27: Amy Ragsdale, DO, and Ellen Ariail, MD
March
March 8: Thomaseo Burton, PhD
March 24: Laura Radel, MD, and Antonio Belda, MD
April
April 12: Ahlee Kim, MD
April 26: Ashlee Christmas, DO, and Kimberly Fan, MD
May
May 10: Michelle Puchowicz, PhD
May 25: Pediatric Fellows Research Day
June
June 14: Joseph Pierre, PhD
June 23: Alyssa Dye, MD, and Baillie Lott, MD
July
July 12: Emmanuel Camors, PhD
July 26: Linley Harvey, MD
August
Aug. 9: Shalini Narayana, PhD
Aug. 25: Melissa Shenep, MD
September
Sept. 13: Enkhe Purevjav, PhD
Sept. 29: Rishika Sakaria, MD, and Kacie Dillon, MD
October
Oct. 11: Alina Nico West, MD, PhD
Oct. 27: Surgery and Critical Care Fellows
November
Nov. 8: Guoyun Chen, MD, PhD
Nov. 24: Nephrology and Surgery Fellows
December
No meetings. Happy Holidays!
View Previous Discussions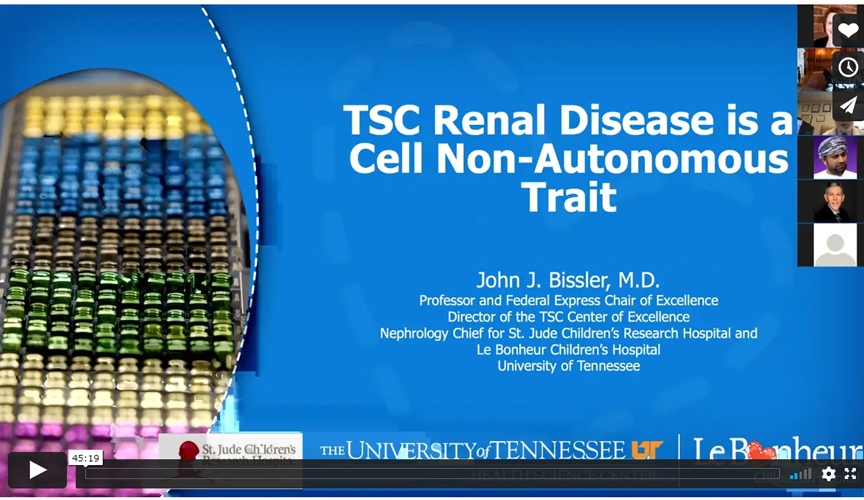 Please direct all questions about CFRI Discussions to:
Courtney Bricker-Anthony, PhD
courtney.bricker-anthony@lebonheur.org