Meet Our Biomedical Informatics and Biostatistics Team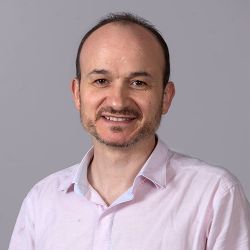 Cem Akkus, PhD, MS, MPH
Cem Akkus is a biomedical informatics research specialist and responsible for maintaining the Pediatric Research Database, software applications, tools and database management systems. Contact Cem at cem.akkus@lebonheur.org.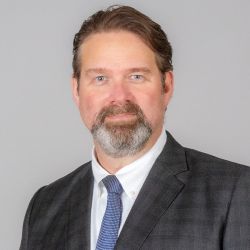 Stephen Espy, MSCS
Stephen Espy, MSCS, is director of the Biomedical Informatics Core (BMIC) for CFRI. His responsibilities include research data management and governance as well as informatics innovation. He has a bachelor's in psychology from Rhodes College and a master's in computer science from the Georgia Institute of Technology. He previously served as CISO and Chief Data Officer for the City of Memphis and provided research technology architecture leadership at St. Jude Children's Research Hospital.
Tamekia L. Jones, PhD
Dr. Tamekia Jones is a director of the CFRI's Biostatistics Core. She assists investigators with study design, sample size and power calculations and statistical analyses. Jones earned her PhD in Biostatistics from the University of Alabama at Birmingham and served as a senior statistician for frontline Acute Lymphoblastic Leukemia clinical trials in the Children's Oncology Group at the University of Florida. Her research interests include clinical trials, survival analysis, robust statistics, obesity, cardiovascular disease and health disparities. She is also an assistant professor in UTHSC's Department of Pediatrics and Department of Preventive Medicine.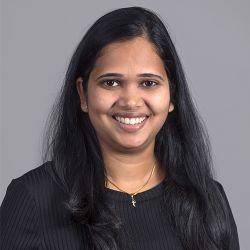 Manasa Mallampaty, MS
Manasa Mallampaty is a biomedical informatics research specialist and responsible for the Research Electronic Data Capture database management system. She has expertise in SAS, software technologies, data storage technologies and translational science technologies. Contact Manasa at manasa.mallampaty@lebonheur.org.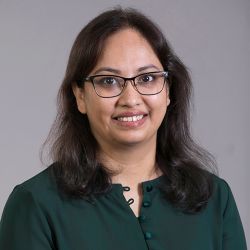 Rumana Siddique, MBBS
Rumana Siddique, MBBS, is the clinical data specialist for the CFRI. Rumana provides assistance with data manipulation and statistical analysis for CFRI investigators. She has expertise in epidemiological study designs, epigenetics and SAS for data analysis.