The Pediatric Multiple Sclerosis and Neuroimmunology Clinic in the Neuroscience Institute at Le Bonheur Children's Hospital treats children with pediatric multiple sclerosis (MS) and other demyelinating disorders, as well as neuroimmune diseases.
Demyelinating disorders are diseases that cause loss or damage of myelin – the protective, insulating layer around our nerves. Neuroimmune diseases are a broad range of conditions in which the central nervous system is mistakenly attacked by the body's immune system. While MS and other neuroimmune diseases are well known among adults, its presence in children is often under-recognized.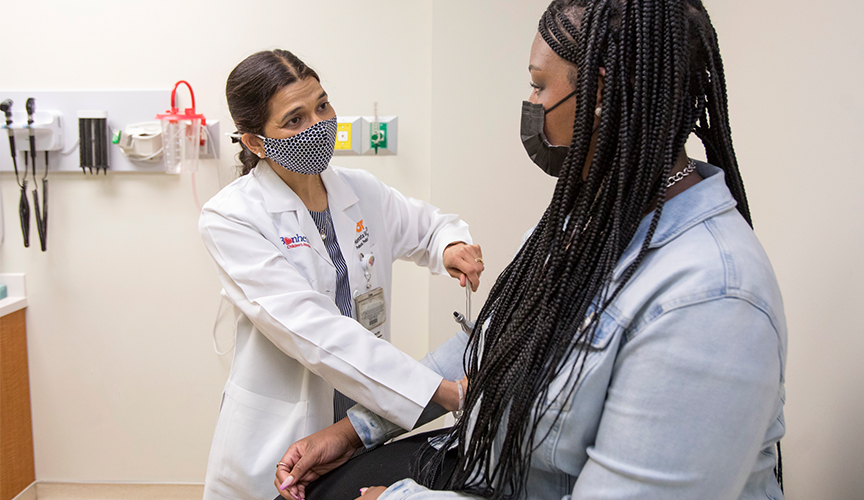 We provide care for children and adolescents affected by demyelinating diseases and neuroimmune disorders including:
Demyelinating diseases:
Multiple sclerosis
Neuromyelitis optica/Neuromyelitis optica spectrum disorder
Anti-MOG antibody disease
Optic neuritis
Acute transverse myelitis
Clinically isolated syndrome
Neuroimmune disorders:
Autoimmune encephalitis (anti-NMDA receptor encephalitis)
Central nervous system vasculitis
Hashimoto's encephalopathy
Our clinic provides comprehensive care for these children and includes a dedicated pediatric neurologist and nurse as well as support from neuropsychology, social work, neuro-ophthalmology and neuroradiology.
What is multiple sclerosis?
Multiple sclerosis (MS) is a demyelinating disorder that effects the central myelin, which are the insulating layers around nerves. This loss of myelin leads to the slowing or halt of the flow of information along the central nervous system between the brain and the rest of the body. Children with MS can experience visual symptoms, gait and balance difficulties, focal weakness and bladder or bowel dysfunction. Sometimes symptoms can present themselves as cognitive or mood changes such as depression. Approximately 3-5% of all individuals with MS are diagnosed before age 18. Diagnosis is based on symptoms that a child is experiencing and neuroimaging such as MRI.
Treatments
While researchers continue to search for a cure that would eradicate MS, our clinic can provide ways of modifying and slowing the progression of the disease and managing symptoms. With these treatments, we can reduce acute relapses, prevent further disability and reduce MRI lesions.
Our treatment therapies include:
Medications during MS relapses such as steroids or plasma exchange
Disease-modifying therapies (DMT)
Symptom management through medication and healthy lifestyle changes
Support for school and home system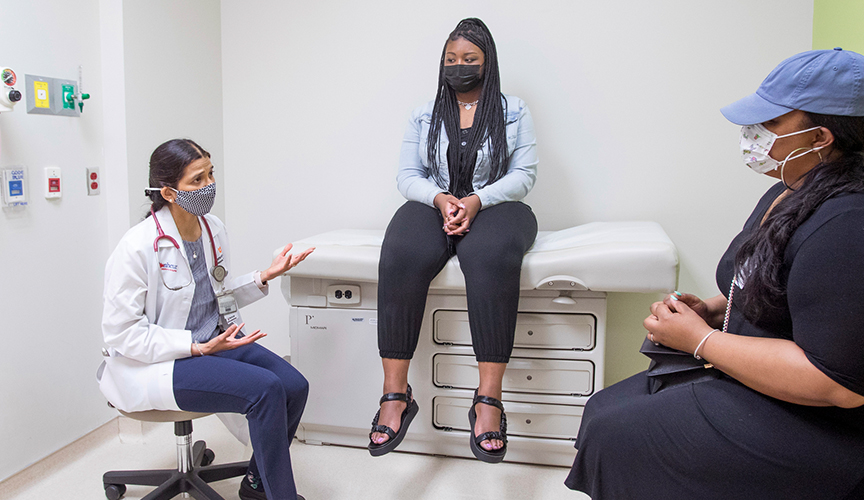 What is a typical appointment like?
The length of your appointment depends on the complexity of your child's disease and whether it is a confirmed diagnosis or a second opinion. Plan for a clinic visit of 60-90 minutes with your child. Based on the findings, your child may undergo further testing, such as an MRI scan, to help diagnose their condition. Please bring any imaging studies or previous records with you to the appointment, if you have them.
To schedule an appointment, call Le Bonheur Connect at 901-287-PEDS or 1-866-870-5570.
Resources