Magnetoencephalography (MEG) is one of several non-invasive methods we use to perform functional brain imaging. These methods help our doctors and nurses look at the processes in your child's brain. We pair it with technologies like the MRI and CT scan, which document the structure of the brain, and are able to provide the most accurate view of your child's condition.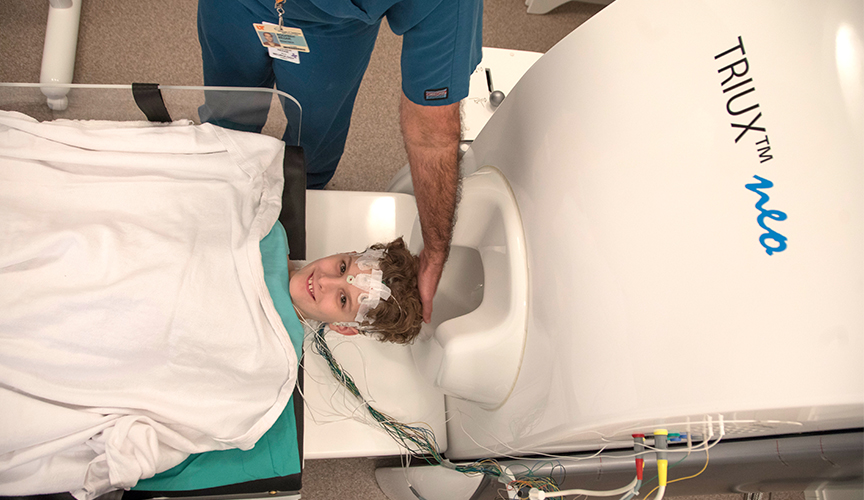 The MEG is used to look at:
Brain activity (processes that happen when the body is at rest)
Brain activation (processes that happen as a result of stimulation or the performance of a task)
Brains are not all the same, and neurological disorders can cause a reorganization of the brain. By mapping your child's brain before surgery, our experts can create a plan specific to your child.
Advantages of MEG:
Completely non-invasive technique
Safe, radiation-free
Quiet
Child-friendly
Clinicians have the ability to repeat scans
Real-time resolution, processes by millisecond
Identify the primary location of brain activation
Captures brain activity as it happens