Register Your Clinical Trial
All clinical trials must be registered at clinicaltrials.gov BEFORE you collect any data in order to publish the results. Please remember to enter your results following the end of the study. Many patients and families search ClinicalTrials.gov in search of potential treatments.
CFRI Researchers Continue Publishing High-Quality Manuscripts in 2019
During 2019, CFRI researchers published 228 manuscripts in peer-reviewed journals, maintaining the trend of more than 200 published manuscripts per year since 2017. Among these manuscripts, 80 were published in the top 25 percent of journals. Topics ranged from a new treatment for respiratory syncytial virus to PDA closure in the smallest newborns.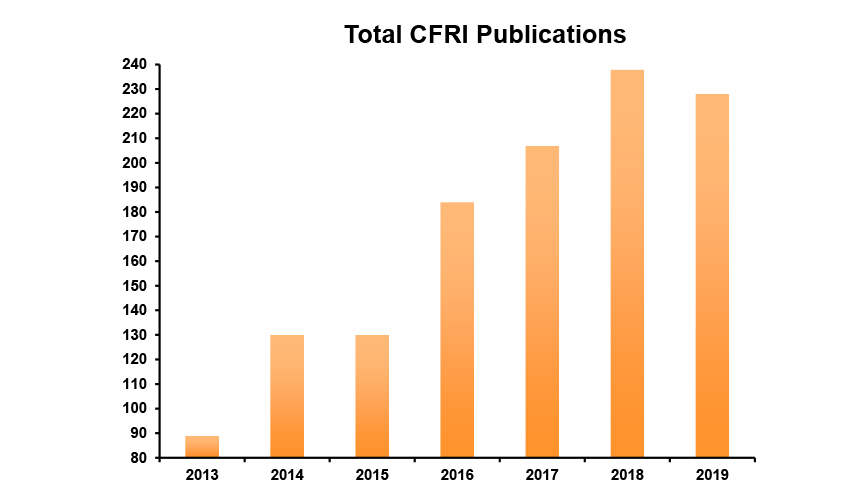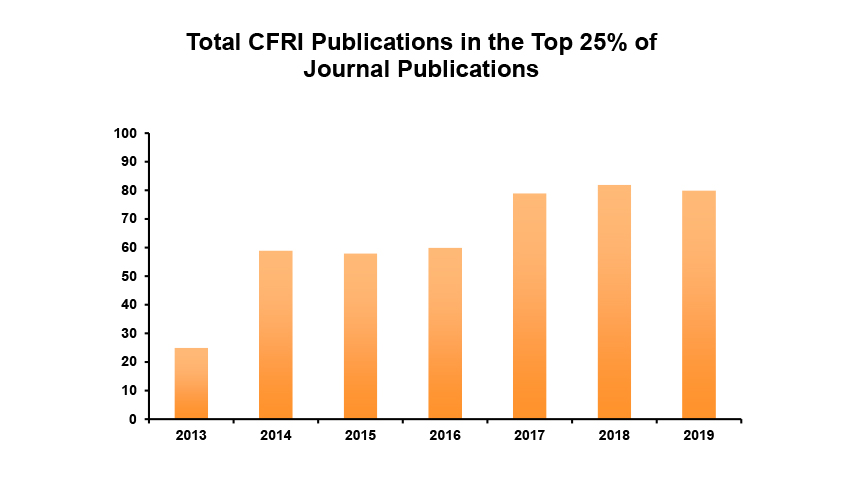 Le Bonheur Children's Hospital depends on the generosity of friends like you to help us serve 250,000 children each year, regardless of their family's ability to pay. Every gift helps us improve the lives of children.
Donate Now