CFRI labs achieve high score in safety, compliance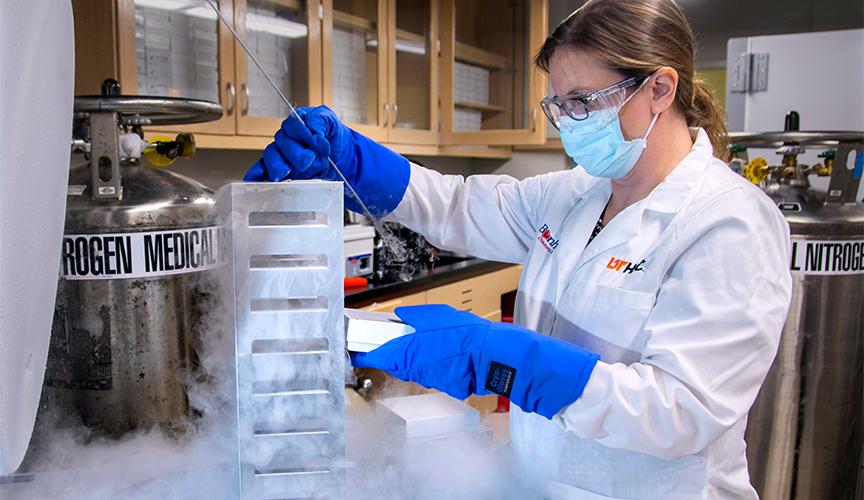 The National Institutes of Health (NIH) and governmental regulatory agencies require that research laboratories be inspected for safety and compliance with applicable regulations. The Office of Research Safety Affairs at UTHSC performs annual inspections of CFRI research laboratories. CFRI laboratories scored 99/100 for the second year in a row, demonstrating CFRI's dedication to maintaining a safe environment in laboratory spaces. These high scores would not have been possible without Billie Masek, CFRI's research laboratory manager, whose continued support has allowed all investigators and laboratory staff in CFRI to remain in compliance.
CFRI receives Assisi Foundation grant renewal
The CFRI received a renewal award from the Assisi Foundation of $1.25 million in five years to support research infrastructure. The Assisi Foundation of Memphis supports nonprofit organizations that work to improve Memphis and the Mid- South. This award will support Le Bonheur and CFRI's mission to prevent, treat and eliminate pediatric disease.
2021 Le Bonheur research grants accepted through April
Applications are currently being accepted for the Le Bonheur Research Grants program. This program supports clinical and basic research at Le Bonheur Children's Hospital. While the program prioritizes studies by junior faculty members, all investigators initiating new lines of research will be considered. Le Bonheur medical staff, nursing staff and investigators in the CFRI are eligible to apply for grant support. Junior faculty (fewer than five years out of training) are eligible for junior faculty grants up to $25,000, while all other applicants are eligible for grants up to $5,000. The application deadline is noon on Friday, April 30, 2021. Applications and instructions are available at lebonheur.org/research/investigator-resources.
Samarasinghe receives American Lung Association award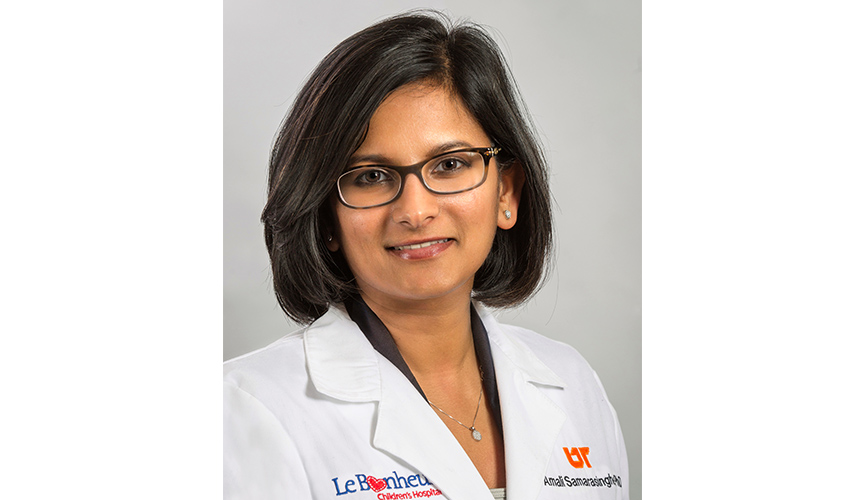 Le Bonheur Researcher Amali Samarasinghe, PhD, was awarded the Charles and Amelia Gould Innovation award amounting to $75,000 in two years through the American Lung Association's Awards and Grants Program. Samarasinghe's research is focused on eosinophils and how they respond to influenza virus and Streptococcus pneumoniae bacteria. 2021 Le Bonheur research grants accepted through April.
Le Bonheur Children's Hospital depends on the generosity of friends like you to help us serve 250,000 children each year, regardless of their family's ability to pay. Every gift helps us improve the lives of children.
Donate Now