Sham feeding may enhance oral skill development in neonates after bowel surgery and decrease stress levels in mothers, says research published by Le Bonheur Neonatologist Mark Weems, MD, in the American Journal of Perinatology. This research marks the first time that sham feeding post-operative neonates has been described in published literature. The research is a result of a pilot study developed to test whether sham feeding would be feasible in this population, identify any safety hazards and assess the impact on mothers.
The novel sham feeding protocol used in the study was developed collaboratively between Le Bonheur's neonatology and pediatric surgery divisions. Sham feeding is the process of offering an oral feeding followed by removal of the feed before digestion. In the study, all 15 infants enrolled were able to sham feed with just four infants experiencing minor complications. Mothers reported a decrease in stress and 100% satisfaction with sham feeding.
"Neonates who have abdominal surgery often have a considerable delay until they are able to initiate oral feeding," said Weems. "This delay during a critical time for development of oral skills is further complicated by negative oral feeding stimuli, such as prolonged airway management and nasogastric tubes, which may negatively impact long-term outcomes."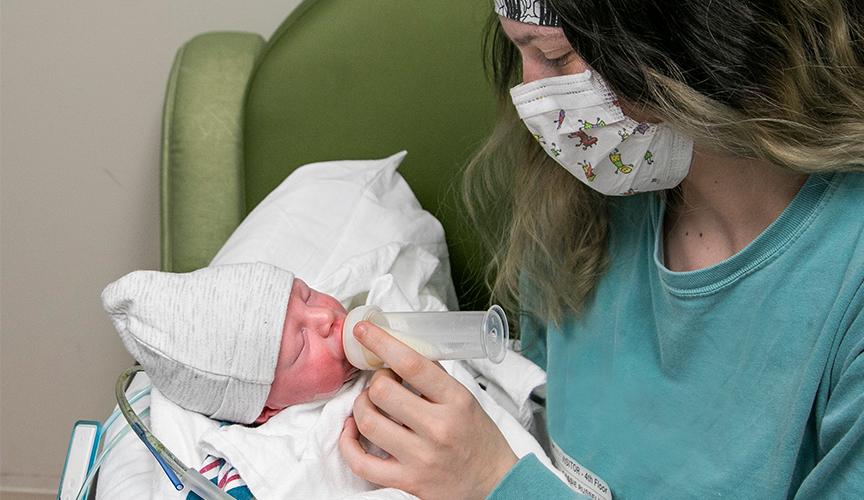 The mothers of these children can also suffer from psychological morbidity from the stress of their stay in the Neonatal Intensive Care Unit (NICU), which can interfere with infant bonding and breastmilk supply and lead to longer NICU stays. Furthermore, mothers who cannot feed their babies often begin to feel helpless, said Weems. Le Bonheur neonatologists introduced sham feeding to attempt to mitigate these negative effects.
"Post-operative delay in enteral feeding contributes to prolonged hospital stay, prolonged exposure to parenteral nutrition and increased risk of infection," said Weems. "Sham feeding is one place where we may be able to offer an intervention for better outcomes."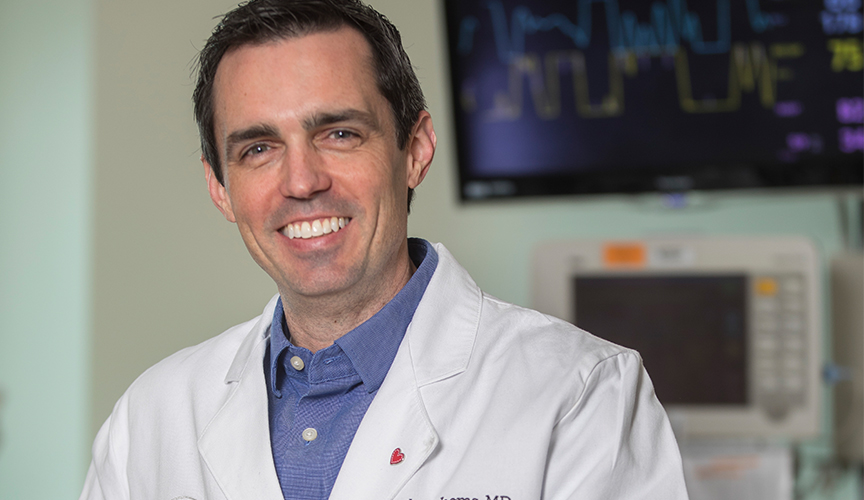 In the pilot study, 15 patients admitted to the Le Bonheur NICU were enrolled for sham feeding after assessment for feeding readiness by a speech therapist. Infants were sham fed first by bottle and then at the mother's breast. Gastrointestinal suction remained on for the duration of the feed and for five minutes after the feed ended. An eight-question survey was administered to mothers in the study to assess maternal stress and satisfaction with sham feeding.
Of the 15 patients, all were able to safely sham feed after surgery with a total of 312 sham feeds. After the satisfaction survey, all mothers reported a reduction in stress with sham feeding, and 86% reported that sham feeding improved the mother-infant relationship. All reported that they would recommend sham feeding.
"Our study demonstrates that sham feeding in neonates after abdominal surgery is feasible," said Weems. "Ultimately we may be able to improve long-term outcomes for both the mother and infant."
Le Bonheur Children's Hospital depends on the generosity of friends like you to help us serve 250,000 children each year, regardless of their family's ability to pay. Every gift helps us improve the lives of children.
Donate Now