Our goal in pediatric neurological research is to find the best methods for treating disorders of the brain and nervous system in children. We are committed to discovering the best ways to care for kids.
Our research partners include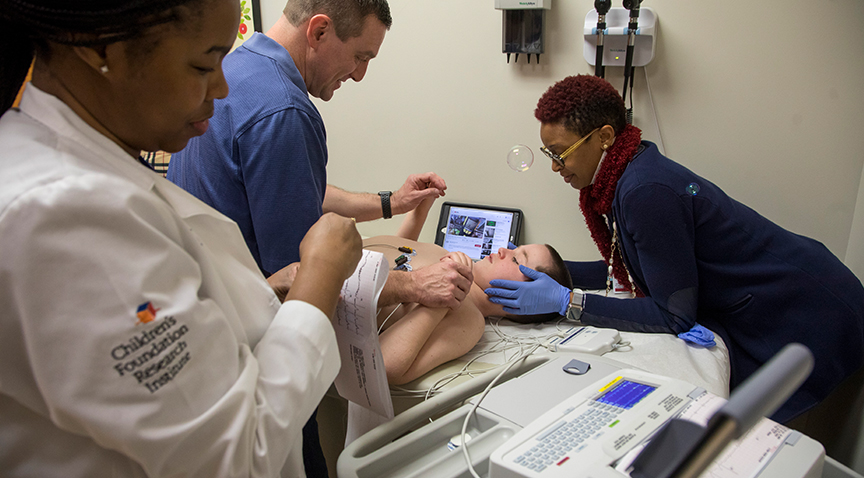 Our Research
Medication: Our epileptologists are studying cognitive outcomes in children with partial seizures. Their work will broaden our understanding of how medications affect pediatric patients.
Brain mapping: Our clinical neuroscience team is leading the way in research of non-invasive functional neuroimaging techniques in children.
Better outcomes: We're constantly looking for innovative ways to provide better outcomes for children. We've documented a reduced need for reoperation or repeat sedation for postoperative scans in children by utilizing the intraoperative MRI (iMRI).
Expanding knowledge on rare conditions: Le Bonheur works with other centers to gather data to better understand complex neurological conditions.
For more information on our studies, read our physician publication, Brain Waves.
Clinical Trials
If you are interested in participating in a neuroscience clinical trial, please view our list of current and active trials.
Recent Publications