Guerrier, Kim receive Le Bonheur Junior Faculty grants
Le Bonheur Cardiologist Karine Guerrier, DO, MPH, and Le Bonheur Endocrinologist Ahlee Kim, MD, have received Le Bonheur Junior Faculty grants for their proposed research. The Le Bonheur Junior Faculty grants support early-career faculty members as they develop their research programs at Le Bonheur Children's.
Guerrier's project, "Machine Learning to Identify Pediatric Cardiomyopathy," will use artificial intelligence to identify hypertrophic cardiomyopathy (HCM), a disease that thickens heart muscle, making it hard for the heart to pump blood. As HCM is associated with sudden cardiac arrest, especially in young athletes, detection is critical. Guerrier plans to develop a tool that can find changes indicative of HCM in electrocardiogram and potentially predict disease development in youth with a family history of HCM.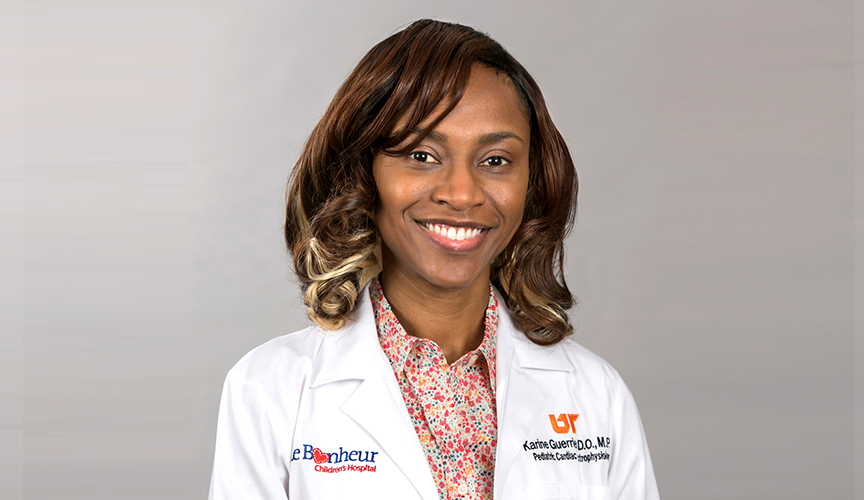 Karine Guerrier, DO, MPH
Kim received a renewal for the project, "Arterial Stiffness in Pediatric Type 1 Diabetes." In pediatric type 1 diabetes, high blood sugar (poor glycemic control) damages blood vessels, leading to cardiovascular disease and other conditions. Arterial stiffness reflects the elasticity of blood vessels and could serve as a marker of vascular function in diseases like Type 1 diabetes. Kim will look for a potential relationship between glycemic control and arterial stiffness, with the goal to better understand the pathogenesis of cardiovascular disease in youth with type 1 diabetes.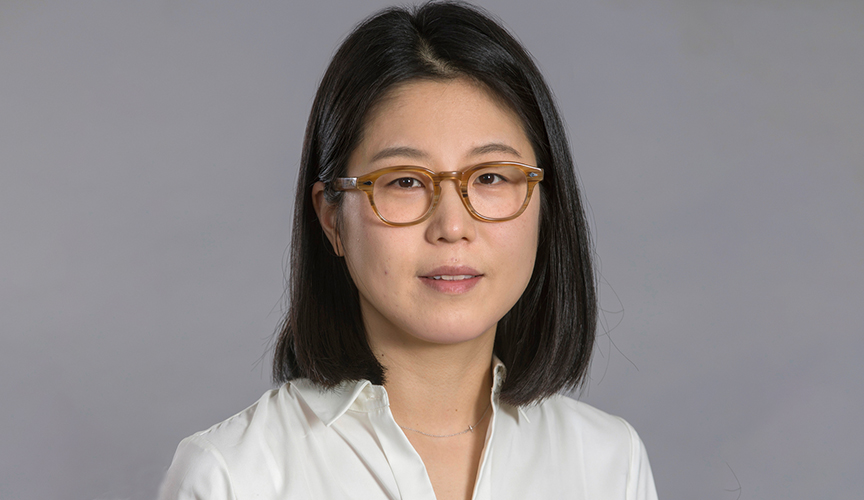 Ahlee Kim, MD
West receives a Le Bonheur Grant
Alina Nico West, MD, PhD, has received a Le Bonheur grant for the project, "Achieving Consensus Diagnostic Criteria for Post-Traumatic Hypopituitarism (PTHP) in Children Using Modified Delphi." PTHP is caused by injury to the pituitary gland, usually as a result of traumatic brain injury. While it occurs in both children and adults, it can be particularly damaging in children because the resulting hormone deficiencies can interfere with child development. West's project will attempt to tackle the lack of consistent diagnostic criteria for pediatric PTHP, which has hindered efforts to study this condition. West will survey experts in the field to build consensus-based diagnostic criteria for pediatric PTHP, setting the stage for improved diagnosis and treatment of children with PTHP.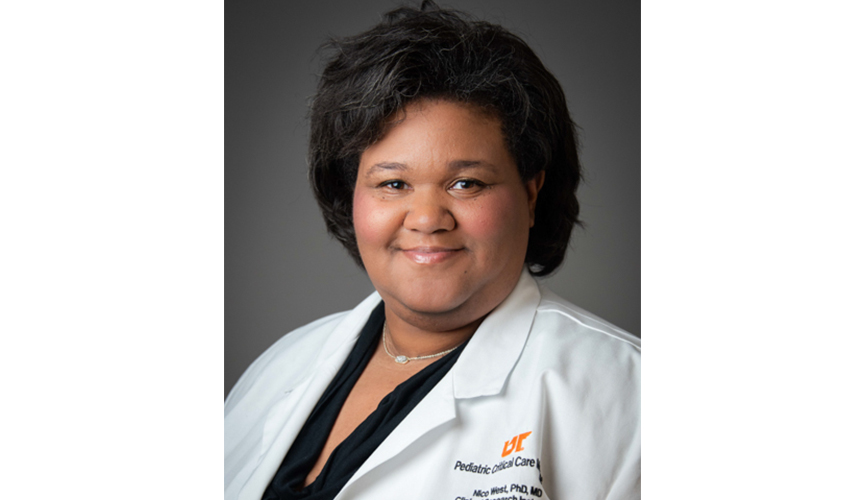 Alina Nico West, MD, PhD
Le Bonheur Children's Hospital depends on the generosity of friends like you to help us serve 250,000 children each year, regardless of their family's ability to pay. Every gift helps us improve the lives of children.
Donate Now