In the largest study to date reviewing Hirschsprung-associated enterocolitis (HAEC) diagnostic scoring systems, a novel scoring system for HAEC developed by Le Bonheur Pediatric Surgery Fellow Ruth A. Lewit, MD, MPH, was recently published in the Journal of Surgical Research. This new scoring system may help reduce the rate of underdiagnosis of HAEC, allowing for earlier diagnosis and treatment of patients. Of the 369 episodes of HAEC reviewed in the study, 173 (46%) met the diagnostic cutoff for the new score but did not meet cutoffs for previous scoring systems used for HAEC.
"Improved diagnosis of HAEC has the potential to reduce hospital admissions, limit morbidity and improve outcomes," said Lewit. "This novel scoring system for HAEC has several advantages over previous scoring systems, but most importantly may help reduce the rate of underdiagnosis of HAEC."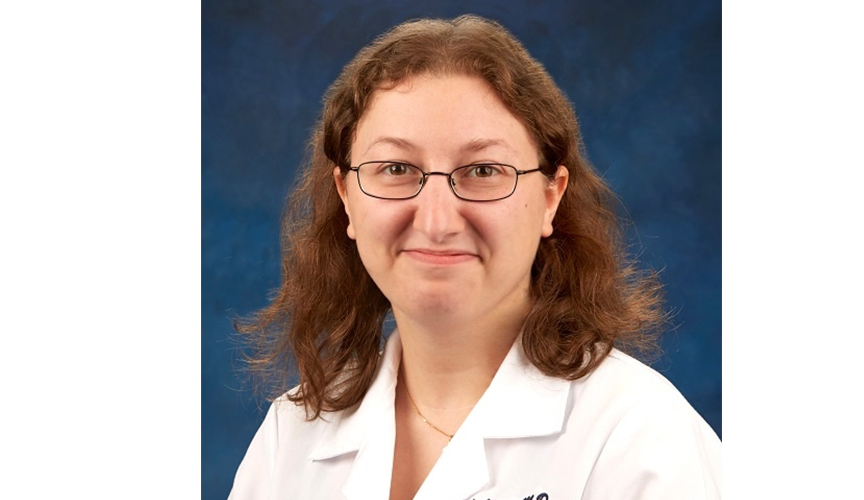 Le Bonheur Pediatric Surgery Fellow Ruth A. Lewit, MD, MPH
Two scoring systems exist for diagnosing HAEC – the Pastor score, published in 2008, and the Frykman score, published in 2018. The accuracy of these scores, however, is limited due to their restrictive nature and neither has been widely adopted in clinical practice. Lewit and her team aimed to develop a new diagnostic tool that provided better utility and diagnostic accuracy in a clinical setting.
For the purpose of this study, an HAEC diagnosis was defined as treatment consisting of antibiotics, bowel rest and rectal irrigations. This study evaluated the existing HAEC systems and developed a new scoring system by evaluating 1,450 encounters with 200 patients and 369 HAEC episodes at four centers worldwide. The Pastor and Frykman scores were retrospectively calculated for each episode, and Lewit identified six variables to include in the new scoring system.
The variables that are significantly associated with diagnosis of HAEC – fever, bloody diarrhea, obstipation, distention, dilated loops of bowel on x-ray and leukocytosis – were used to create a new score. When reviewing HAEC episodes through the Pastor and Frykman scores, 46% did not meet their criteria but did meet the cutoff for the new score. This suggests that 46% of patients would have been underdiagnosed with HAEC using the previous scoring systems.
"The new scoring system offers several advantages," said Lewit. "The new score includes signs that are frequently seen in HAEC, maximizes sensitivity compared to previous scoring systems and is simple and designed specifically to be used in a clinical setting."
Further study is needed to externally validate the new score before implementing clinically on a wide scale.
Le Bonheur Children's Hospital depends on the generosity of friends like you to help us serve 250,000 children each year, regardless of their family's ability to pay. Every gift helps us improve the lives of children.
Donate Now