Children born with gastrointestinal congenital anomalies are eight times more likely to die in low-income countries and four times more likely to die in middle-income countries than children with the same conditions in high-income countries, says research published in the Lancet by the Global PaedSurg Research Collaboration.
Le Bonheur Researcher and Director of Surgical Research at the University of Tennessee Health Science Center Ankush Gosain, MD, PhD, contributed to the study as a member of the collaboration. In order to reach the United Nations Sustainable Development Goal to end preventable deaths of children and neonates under five years by 2030, access to quality neonatal surgical care must improve in low- and middle-income countries (LMICs).
"In order to meet this goal, the study showed that dramatic improvements in access to care, guidelines and policies need to be made in LMICs to care for children with gastrointestinal congenital anomalies and allow them a chance at life," said Gosain.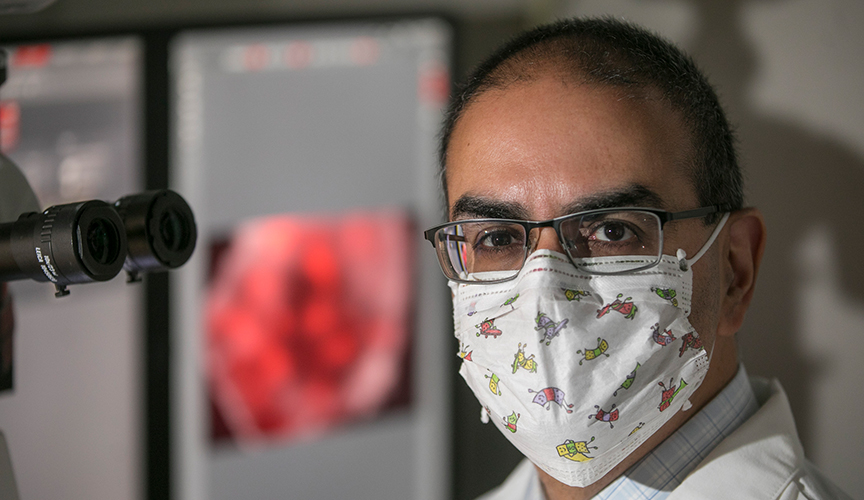 Le Bonheur Researcher and UTHSC Director of Surgical Research Ankush Gosain, MD, PhD
The study focused on outcomes of the seven most common congenital anomalies – esophageal atresia, congenital diaphragmatic hernia, intestinal atresia, gastroschisis, exomphalos, anorectal malformation and Hirschprung's disease. Three thousand, eight hundred and forty-nine patients with 3,975 study conditions from 264 hospitals in 74 countries were examined. Total mortality rates were 38.9% in low-income countries, 20.4% in middle-income countries and 5.6% in high-income countries. Country income status was associated with the highest risk of mortality. Several other barriers showed a wide discrepancy among high-, middle- and low-income countries including age at presentation, distance patients traveled from home to study hospital and access to parenteral nutrition.
Other results included:
Chance of dying from a gastrointestinal congenital anomaly is two in five in a low-income country, one in five in a middle-income country and one in 20 in a high-income country
Leading causes of death were sepsis and respiratory failure
Higher mortality in LMICs was associated with sepsis at presentation, higher ASA score at primary intervention and need for blood transfusion and ventilation
Many patients in LMICs do not have routine components of care including antenatal diagnosis, birth at a pediatric surgery center, effective resuscitation, timely ambulance transfer, use of surgical safety checklist, physician anesthetist at primary intervention and basic neonatal intensive care unit resources.
"Studying gastrointestinal congenital anomalies outcomes in these LMICs brings further attention to the wide disparities showing the neglect of surgery in the global health field. A focus on neonatal surgery has been almost non-existent and is needed to push the mortality rate down in LMICs," said Gosain.
Researchers hope that the results of this study can provide the information necessary to create policies and guidelines needed to advocate for neonatal surgical care within national surgical obstetric plans developed in LMICs.
Le Bonheur Children's Hospital depends on the generosity of friends like you to help us serve 250,000 children each year, regardless of their family's ability to pay. Every gift helps us improve the lives of children.
Donate Now