Study examines conversion from shunt to endoscopic third ventriculostomy in children, young adults
The Glozier family had become used to the routine. Their daughter, Allie, would become lethargic and develop a headache. The headache would turn to nausea, and they would pack their bags and head to Le Bonheur Children's Hospital, a 90-minute drive from their hometown of Dyersburg, Tenn. Her symptoms were signs that her ventriculoperitoneal shunt (VP shunt) was malfunctioning, and fluid was building up in her brain.
Born prematurely at 23 weeks, 1 day, Allie, now 20, suffers from hydrocephalus, which causes fluid to build up and put pressure on her brain. She received a VP shunt when she was only 3 months old to help fluid drain properly from her brain. A man-made device, shunts can fail for a variety of reasons and often need to
be replaced or revised. Allie has undergone 25 shunt revisions in her lifetime.
In March 2019, Allie's shunt failed yet again, but this time Allie and her family received the news that she was a candidate for conversion from her VP shunt to a third ventriculostomy. Endoscopic third ventriculostomies (ETVs) work by creating a bypass (using an endoscope) in the brain for cerebrospinal fluid to flow and eliminate the need for shunts.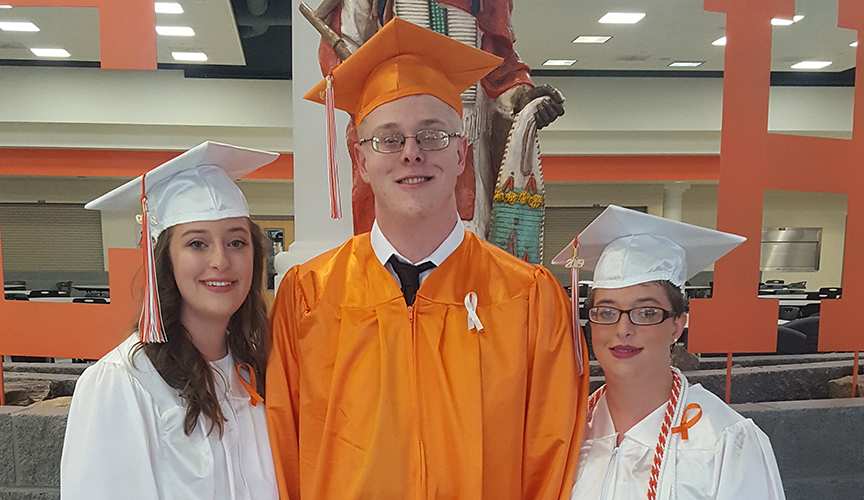 ETVs are known to be an effective primary treatment for certain forms of hydrocephalus, but their use in children and young adults with an existing shunt is less known. Le Bonheur participated in a multicenter trial examining the effectiveness of converting pediatric and young adult patients from a shunt
to a third ventriculostomy. Results were published in the August 2019 issue of the Congress of Neurological Surgeons journal, Neurosurgery.
"In carefully selected patients, ETV is a durable treatment for many patients, and neurosurgeons need to train or retrain their way of thinking when seeing a shunt malfunction by always asking 'Is this patient a candidate for an ETV?'" said Paul Klimo, MD, chief of Pediatric Neurosurgery at Le Bonheur and senior author of the study. "If you don't think about doing an ETV, you will never give these kids the opportunity of being shunt-free."
Examining retrospective data from 80 patients (among the three participating centers) who were converted to an ETV showed that, though not all patients will be a candidate for conversion, an ETV should at least be considered in every child who presents with a shunt malfunction or who has an externalized shunt.
Researchers defined conversion success as shunt independence at the last follow-up. The overall success rate was 64%, with a median follow-up of two years. Allie was an ideal candidate for the procedure.
"It appeared that the block in the circulation of Allie's brain fluid was at a narrow channel called the cerebral
aqueduct. This choke point prevents fluid from flowing from the top of the brain to the bottom; patients with an obstructed aqueduct are typically ideal candidates for an ETV," said Klimo.
Allie underwent an ETV in March 2019 and has had no issues since the procedure. A first-year student studying to become an ultrasound technologist, Allie is relieved to be free of the headaches and lethargy that would inevitably come every year, when her shunt began to fail.
"It's a godsend," said her mom, Diana. "We have had no problems."
Le Bonheur Children's Hospital depends on the generosity of friends like you to help us serve 250,000 children each year, regardless of their family's ability to pay. Every gift helps us improve the lives of children.
Donate Now