At the humming pottery wheel, hands thick with wet clay – that's when Emergency Medicine Specialist Amy Hertz, MD, is able to relax. As she molds the material slowly and carefully into a new shape, she's able to let go of the stress of the previous days' shifts.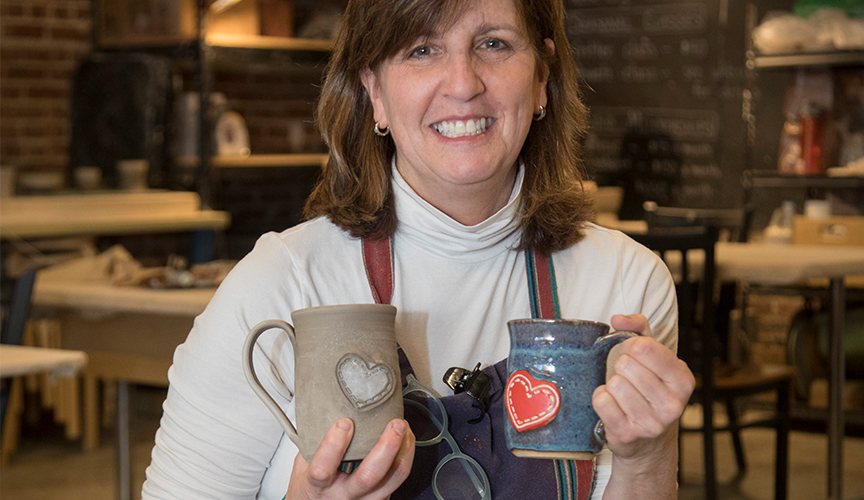 "It's a satisfaction unlike anything I've felt before," said Hertz. "When my hands are in the clay, I'm able to lose myself in my thoughts. If the clay falls apart, it's OK. Nobody died. It's just clay."
Hertz has spent her 30-year medical career in the trenches of Le Bonheur Children's Emergency Department, one of the busiest in the country. Two years ago, she took a pottery class at a local studio, Belltower Coffeehouse and Studio, and fell in love. She signed up for a more intensive one-week class, then joined the studio at its highest membership option. Soon, her days off were spent at the pottery wheel working at her new craft.
"After talking to the hospital's marketing department, I started making coffee mugs with the Le Bonheur heart. As a way to give back, I said I'd give $5 of each sale back to the hospital," said Hertz.
And so began DocPottery 901.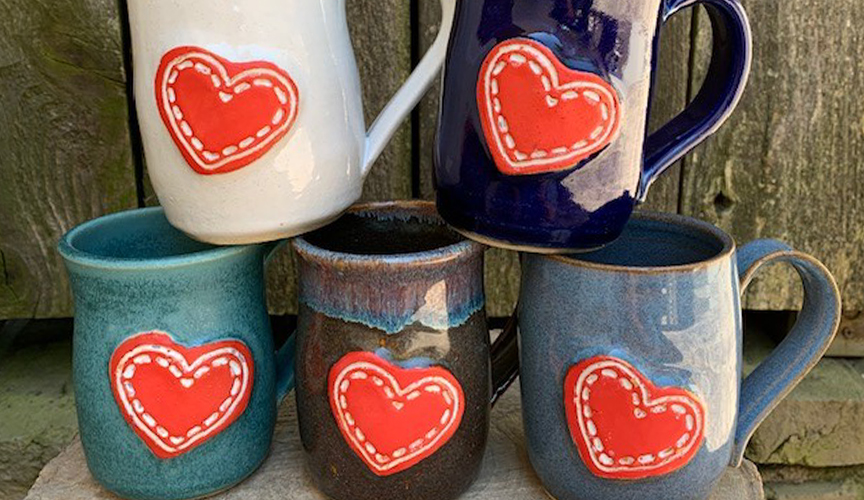 Through mostly word of mouth, Hertz has sold more than 800 mugs, raising more than $4,000 for Le Bonheur. She also makes Tic Tac Toe boards, bowls, tile hanging art and mugs for her synagogue.
"Nurses began asking me about them, and patient families began writing me, telling me about their Le Bonheur stories. I've loved hearing how many people love Le Bonheur. It's not something we really get to hear about in the ED," she said.
As interest in her work grows, Hertz is spending more time at the studio, where she's found a new community of friends. She retired this summer in order to focus on her favorite venture.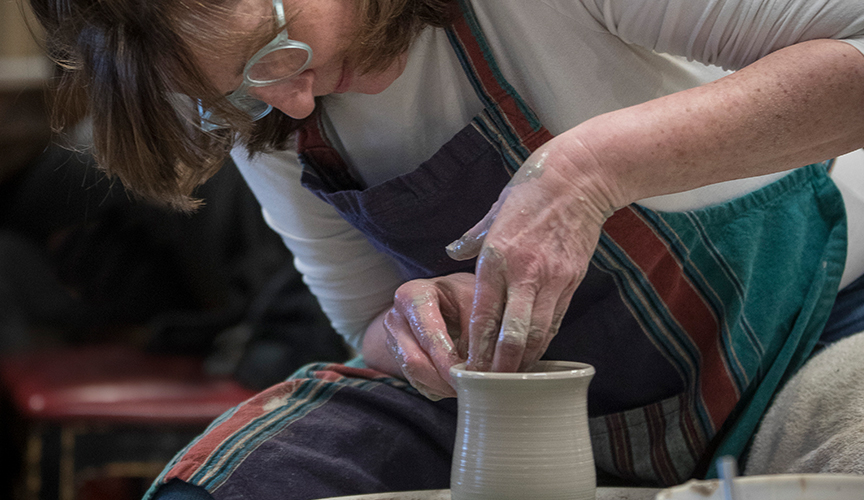 "In the ED, we are always a little on edge, doing critical thinking often without a break to eat or anything else. I arrive to work for my shift expecting the worst and often wondering if I'll know the correct steps to take for each and every child. With my pottery, it is a chance to sit and focus on myself. I have never really focused on myself," said Hertz. "I'm lucky in that I've found something I love and can still give back to Le Bonheur.
Check out Le Bonheur Emergency Department Physician Amy Hertz's work on Instagram at @docpottery901 or go to her website at www.docpottery901.com. To order a mug ($35 + tax each), email docpottery901@gmail.com.
Le Bonheur Children's Hospital depends on the generosity of friends like you to help us serve 250,000 children each year, regardless of their family's ability to pay. Every gift helps us improve the lives of children.
Donate Now