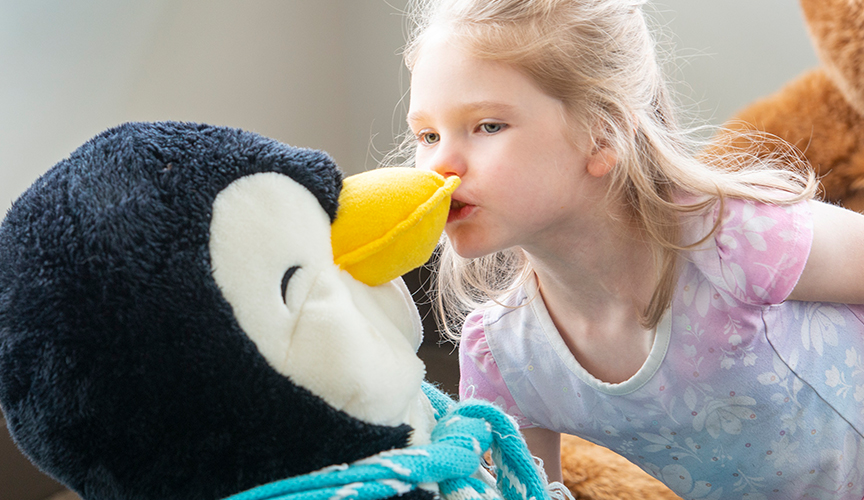 Donating appreciated securities — such as stock or mutual funds — to Le Bonheur Children's Hospital is a tax-wise approach to supporting our mission, so we can keep helping children like Maelee. When Katie Peters-Larson could not get an explanation for the seizures her daughter Maelee Larson was suffering more than 100 times a day, she turned to the experts at Le Bonheur Children's Hospital for answers.
Diagnosed at Le Bonheur's nationally ranked Neuroscience Institute with Dravet Syndrome doctors were able to indentify what was causing her seizures for the first time.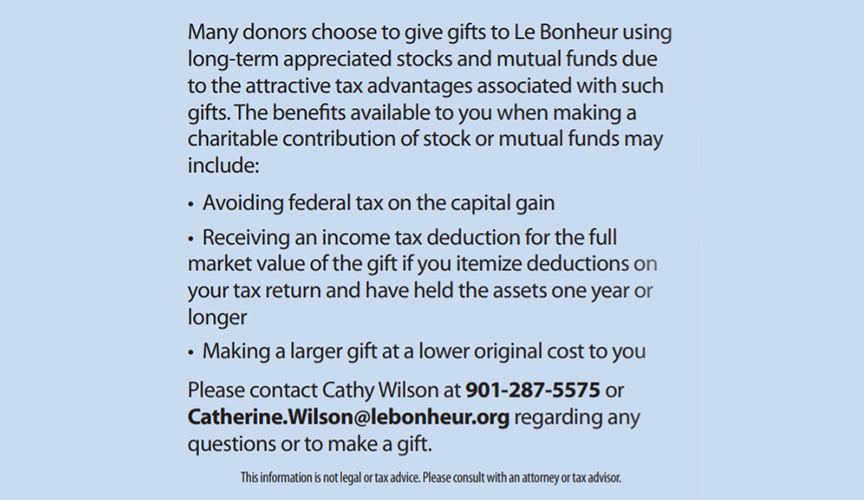 A top-notch medical care plan and participation in clinical trials have significatnly reduced Maelee's seizures — she is now experiencing one seizure every two months. Your gift helps make that possible.
Help ensure that all children and their families will find top-notch care and hope at Le Bonheur for generations to come.
Le Bonheur Children's Hospital depends on the generosity of friends like you to help us serve 250,000 children each year, regardless of their family's ability to pay. Every gift helps us improve the lives of children.
Donate Now