For Justin Jaggers, giving back to Le Bonheur is a family tradition. Watching his dad, local meteorologist Jim Jaggers, ride his bike year after year for Go Jim Go inspired Justin to find his own way to help local children.
"Dad was the inspiration behind this," Justin says. "But I don't look as good in spandex as he does, so I needed to find a different way to get involved."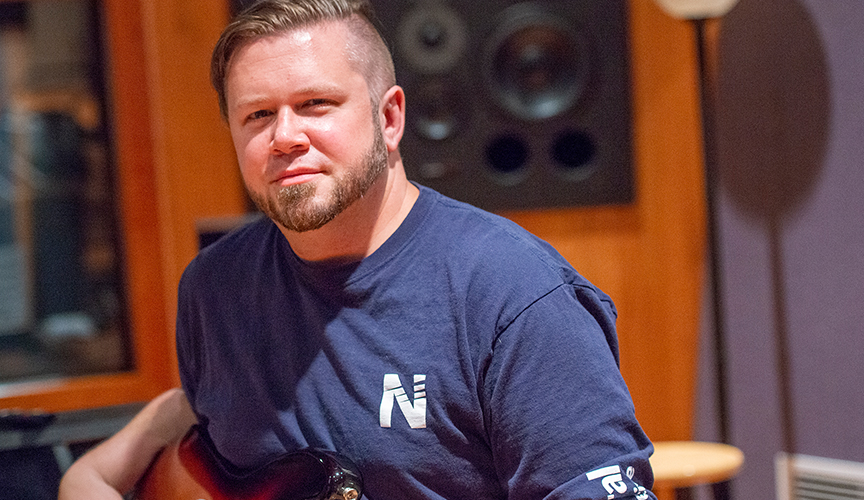 In 2010, Justin and his band were working on a new album and considering different ways to market their songs. It was around that time that the idea of a new project – Musicians for Le Bonheur – hit him. The band put together a few live shows and made some low-budget CDs to sell, all with the hopes of landing a few new fans and raising awareness for Le Bonheur.
Off and on for the next few years, Justin and his musician buddies made new music, and little by little, their Musicians for Le Bonheur project caught the attention of other artists and groups who wanted to a part of each year's album.
After they wrapped up the 2015 album, Justin felt like he needed to focus on his non-musical career. When he began to work for the Northcentral Electric Cooperative in 2017, he realized how important charity and community involvement were to his new employers.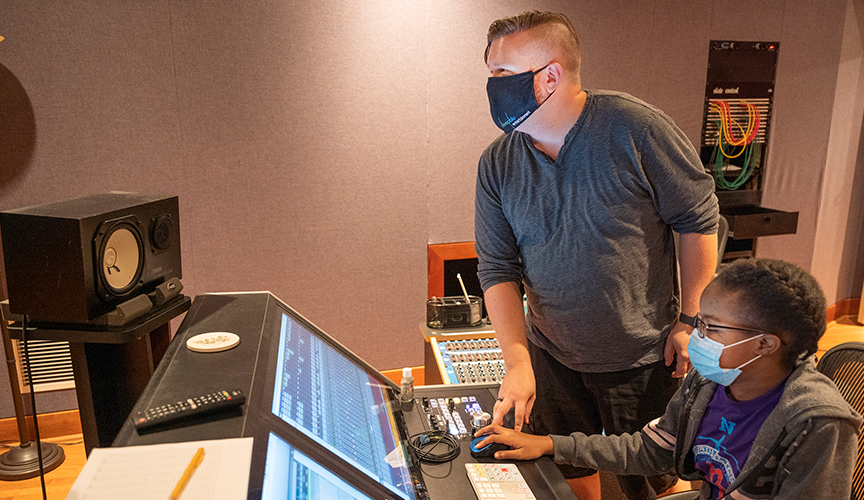 In hopes of bringing back Musicians for Le Bonheur and making it even bigger, Justin proposed that the Northcentral Electric Cooperative come on board as the sponsor of the project. The organization loved the idea and felt like it was a great fit for their community outreach goals.
Starting in 2018, Northcentral Electric Cooperative put its support behind the project, which allowed Justin and the committed artists to create a more polished and professional album. They were also able to take it one step further — bringing live music to the patients and families at Le Bonheur.
Musicians for Le Bonheur represents artists from all over the Memphis region who believe in the healing power of music. They want to use their talents for a greater good.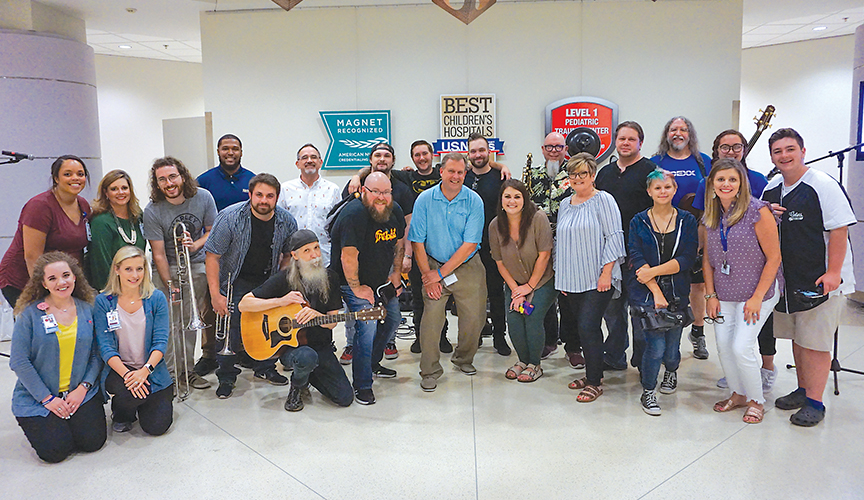 Justin works with Le Bonheur child life specialists to arrange for artists to come to the hospital where they perform in the hospital's Event Space They also visit patients in their rooms when they are unable to leave.
"We've gotten the project up to where we need it to be, and now we're able to involve other small business to help," Justin said. "The thing we love doing the most is bringing music to the patients and bringing a smile to their face. Huge moments get created, and that's where this project shines."
Visit MusiciansForLeBonheur.com to learn more about the project and the artists involved, and to purchase an album of your very own.
Le Bonheur Children's Hospital depends on the generosity of friends like you to help us serve 250,000 children each year, regardless of their family's ability to pay. Every gift helps us improve the lives of children.
Donate Now