Le Bonheur Children's serves kids not only in Memphis, but families from across the Mid-South who rely on the expert care only Le Bonheur can provide.
With outpatient centers in Tupelo, Miss., Jonesboro, Ark., and Jackson, Tenn., children are able to receive the same excellent Le Bonheur treatment closer to home. Specialists from Le Bonheur Children's Hospital in Memphis conduct appointments with patients at regional outpatient centers.
Parents need not drive several hours for medical care and can count on Le Bonheur's pediatric experts closer to home.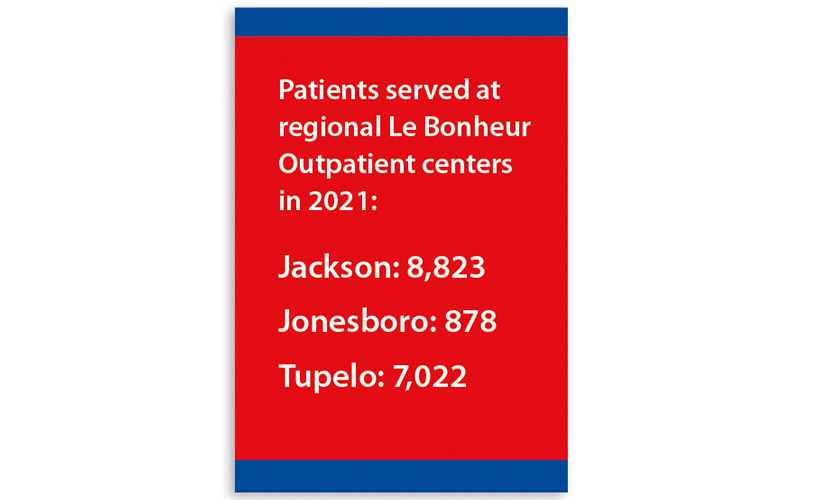 Le Bonheur Children's Hospital depends on the generosity of friends like you to help us serve 250,000 children each year, regardless of their family's ability to pay. Every gift helps us improve the lives of children.
Donate Now