Since the doors opened in 2010, thousands of Mississippi families have relied on the Tupelo Le Bonheur Children's Outpatient Center to provide expert care closer to home. Eighteen Le Bonheur providers across 13 different specialties travel from Memphis to treat patients in Tupelo, with many patients seeing several specialists.
"Patients are so grateful we are here," Outpatient Center Manager Jessica Glover said. "Travel can be a challenge for many families, so being closer to home is essential."
Patients like Mississippian Bo McKinney, who had heart surgery at Le Bonheur Children's Hospital in Memphis and receives follow-up care with his cardiologist in Tupelo.
The Tupelo Le Bonheur Children's Outpatient Center also offers specialized outpatient diagnostics performed by technicians trained in pediatrics. Patients can undergo ultrasounds, blood panels, cardiac testing, X-rays and more.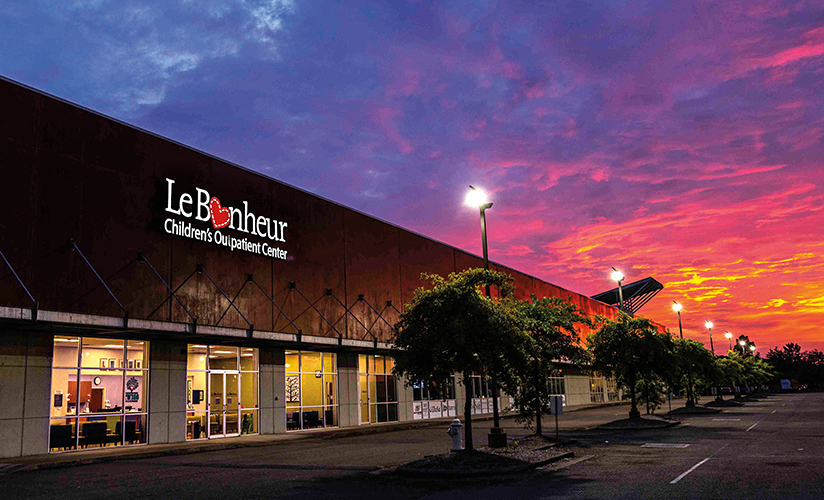 "Not only are the technicians trained specifically in pediatrics but so are the radiologists," Glover said. "The technicians and doctors better understand the views they need to see on children to get clear images and an accurate diagnosis. We know that kids are not just small adults and they require specialized care."
Transplant patient Mia Robinson is able to access the diagnostic testing she needs in Tupelo and need not travel several hours to Memphis.
Families like the McKinneys and Robinsons know how important it is to have care closer to their
Mississippi homes.
Bo McKinney, 8, Plantersville, Miss.
Krissy McKinney was 32-weeks pregnant with her third child when she learned that her son had Down syndrome as well as an AV canal defect, a serious heart defect that is common in children with Down syndrome.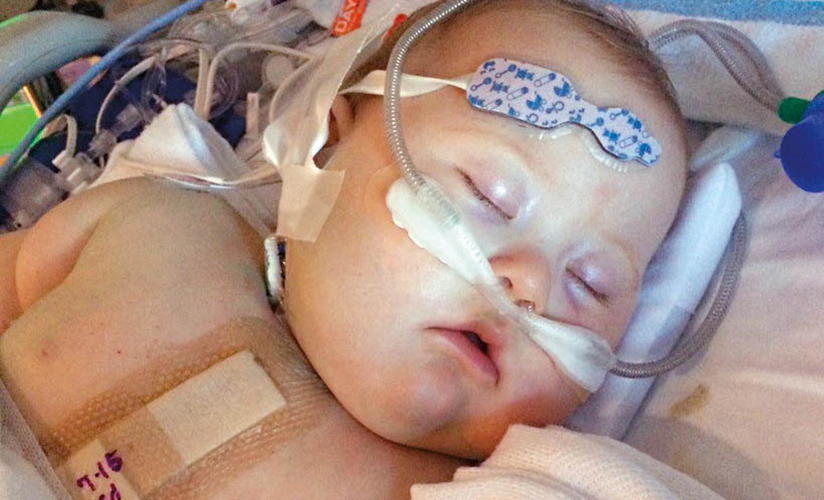 For the next five weeks, Krissy was scared and anxious. As a pediatric echocardiography technician, Krissy understood the serious nature of her baby's heart defect diagnosis.
She prepared for the arrival of her son knowing he would face critical medical conditions at birth.
At 37-weeks gestation, Krissy and her husband, Jason, welcomed their son, Bo. Cardiologists at Le Bonheur Children's Hospital in Memphis determined Bo would need surgery when he was older.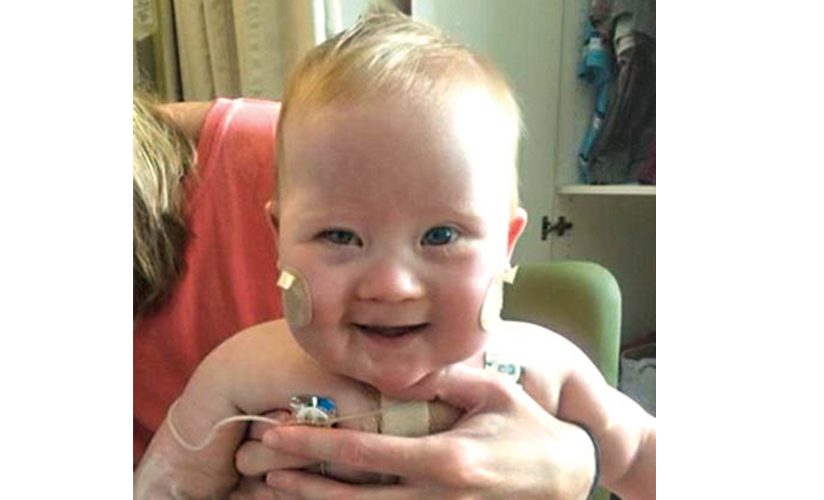 Bo grew and at 7 months old, he underwent open-heart surgery in Memphis. The surgery was a success and Bo was discharged after spending a week at Le Bonheur Children's Hospital.
Following Bo's surgery, the McKinneys have been able to receive monitoring at the Tupelo Le Bonheur Children's Outpatient Center.
As a family of five, the McKinneys have a busy household. Being able to receive regular follow-up care 20 minutes from home in Tupelo has been helpful and convenient.
"The Tupelo Outpatient Center has been a blessing for our family," Krissy said. "Every six months, Bo sees his cardiologist for regular monitoring, an echocardiogram and lab work. We are grateful for the care Le Bonheur provides, and being able to receive the same care in Tupelo that he would in Memphis is a gift."
Today, 8-year-old Bo is thriving. He enjoys spending time with his family and being outdoors. Krissy said her experience with Bo has made her a more compassionate person, especially with the cardiac patients she works with.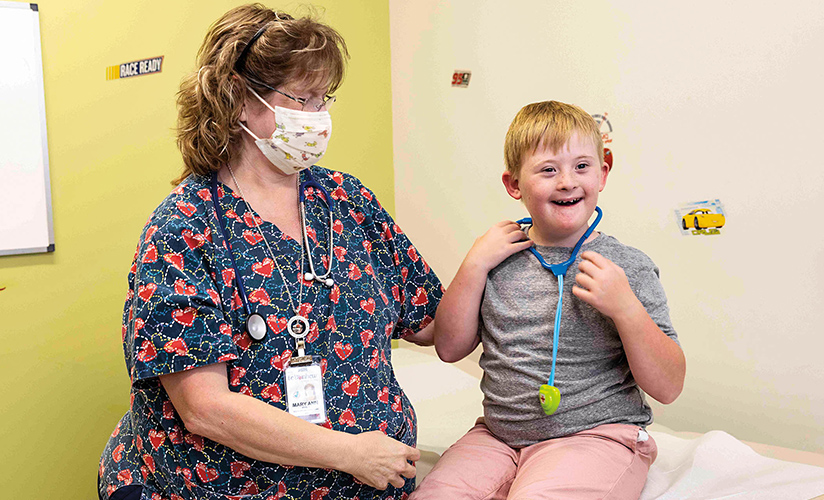 "As a parent, it is hard watching your child go through health issues," Krissy said. "You want to know the medical staff has your family's best interest at heart. That is definitely the case at Le Bonheur."
Mia Robinson, 17, Nettleton, Miss.
Le Bonheur has been a constant in the life of 17-year-old Mia Robinson. When she was a baby, Mia was diagnosed with chronic renal failure. Since then, Mia and her mom, Bridgett, have made the two-hour drive from their Mississippi home to Memphis countless times for nephrology appointments at Le Bonheur.
When Mia was 6, doctors told her parents she needed a new kidney. The Robinson family was able to identify a living kidney donor and Mia had transplant surgery at Le Bonheur.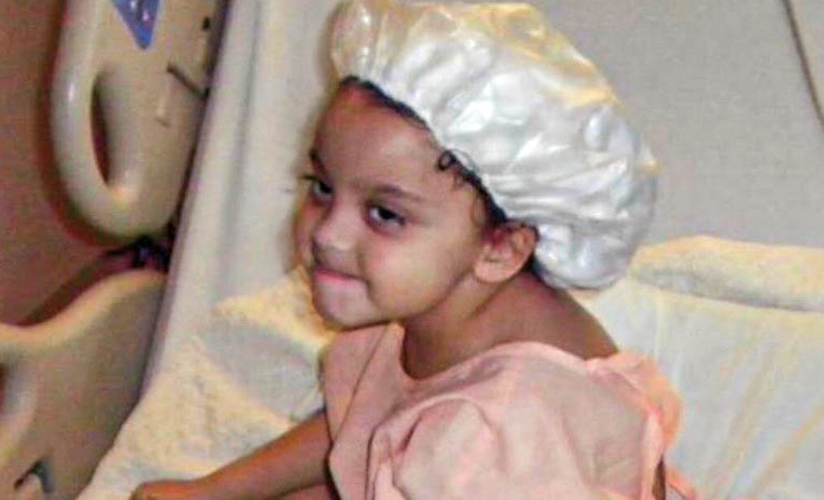 The kidney functioned well until three years ago when Mia began experiencing urinary tract infections. Mia was spending every other month at the hospital. Doctors determined that Mia's transplanted kidney was failing and placed her on dialysis in September 2021.
Mia desperately needed a new kidney. Luckily, Mia was able to find another living kidney donor. Bridgett's coworker was a match and selflessly agreed to donate her kidney to Mia.
In April 2022, Mia had a second successful kidney transplant at Le Bonheur. As part of post-operative transplant monitoring, Mia was required to undergo specialized blood draws twice a week to ensure her body was responding well to the new organ. Yet, a standard lab could not complete the advanced blood work she needed.
Rather than driving four hours roundtrip twice a week to have bloodwork completed at Le Bonheur in Memphis, Mia was able to go to the Tupelo Le Bonheur Children's Outpatient Center.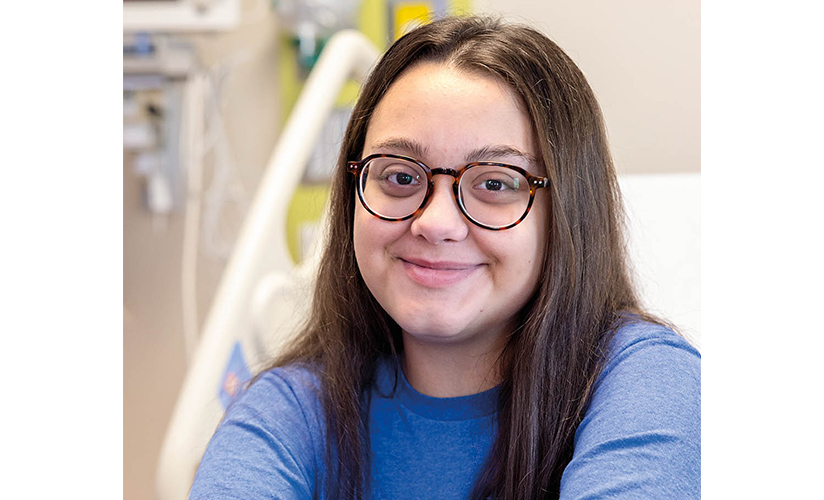 "At the Tupelo Le Bonheur Children's Outpatient Center, transplant patients are able to come in for specialized labs instead of having to travel to Memphis for a brief blood draw," said Jessica Glover. "In some cases the dosing of medications is based on this bloodwork so it is vital that it be completed in a timely and accurate manner."
With frequent visits to the Outpatient Center, the staff have become like family to the Robinsons.
It is so easy to drive 20 minutes to Tupelo for Mia's bloodwork, instead of having to drive two hours each way to Memphis. We are so grateful for the wonderful care Le Bonheur has provided Mia's whole life and we appreciate being able to receive that same expert care closer to our home.
Families like the Robinsons often face challenges when they have a sick child. Having access to care closer to home helps alleviate some of the stress that traveling for medical appointments can cause.
Le Bonheur Children's Hospital depends on the generosity of friends like you to help us serve 250,000 children each year, regardless of their family's ability to pay. Every gift helps us improve the lives of children.
Donate Now