In 2014, a Le Bonheur Outpatient Center opened in Jonesboro, Ark., one hour away from Memphis. Families from the bootheel of Missouri and surrounding areas in Arkansas travel to Jonesboro to receive expert pediatric care they depend on.
Patients are treated by Le Bonheur physicians who specialize in gastroenterology, cardiology, neurology, allergies and asthma, and urology on clinic days in Jonesboro.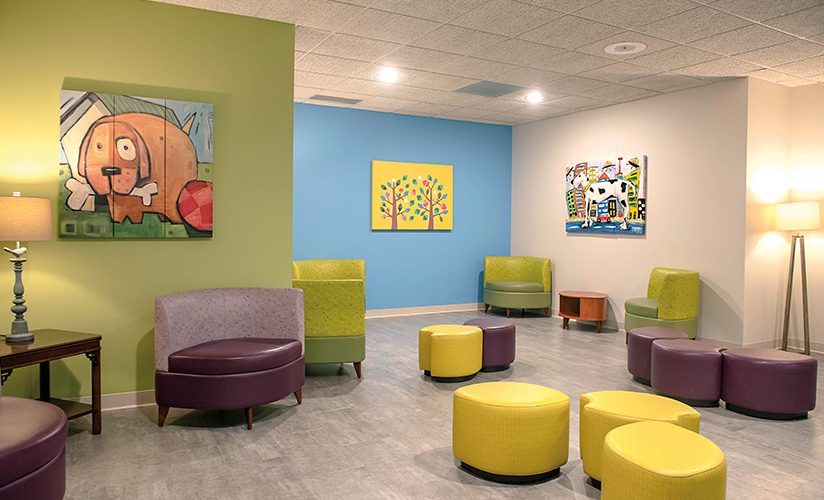 Shannon May, Jonesboro regional office manager, said families are grateful that their children can see the same specialists they would in Memphis, but closer to home in Arkansas.
"We need quality pediatric services and it shouldn't be a struggle or hardship for families to access them," May said. "All families deserve quality care, and being able to offer these services closer to home relieves burdens and barriers to medical treatment. When I talk to families, they are so thankful that Le Bonheur is here in Jonesboro and they do not have to drive two hours to get expert care." The Lowe family of Jonesboro is one such family.
Logan Lowe, 22 months, Jonesboro, Ark.
Deciding on a baby name. Selecting a nursery theme. Preparing their older son, Liam, to be a big brother. These were the items on Paula and Karl Lowe's to-do list when they found out they were expecting their second son.
Little did they know that their healthy and uneventful pregnancy would soon result in a critically-ill baby.
When Logan Lowe was born, doctors told Paula and Karl that their son needed immediate critical care. Logan was rushed to Le Bonheur Children's Hospital's Neonatal Intensive Care Unit (NICU).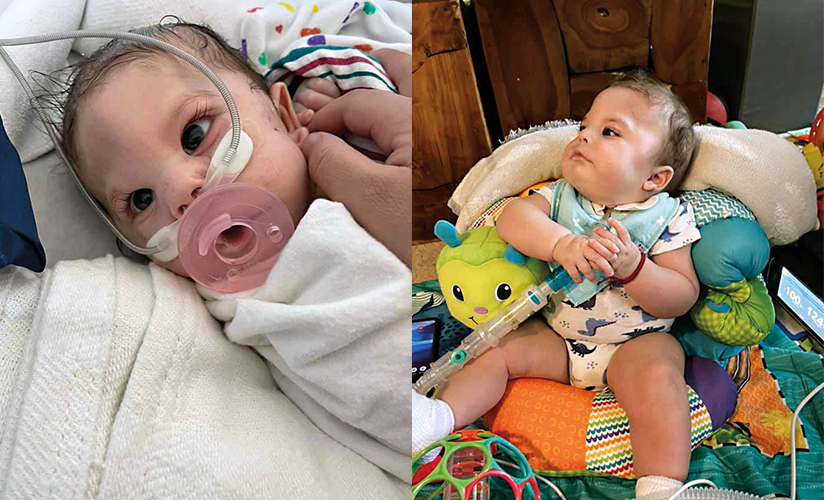 Doctors discovered Logan was missing a pectoral muscle and his heart was on the wrong side of his chest. Logan's Le Bonheur care team also diagnosed him with Moebius syndrome, a rare congenital condition that impacts neurological functions including facial nerves and swallowing.
The Lowes were stunned to hear the news. They had never been exposed to a children's hospital environment and were overwhelmed by the unexpected diagnoses. Luckily, Le Bonheur doctors, psychologists and other care team members helped them navigate Logan's health conditions.
"It is very draining to have a sick child and the resources that Le Bonheur provided were very helpful," Paula said. "As Logan's parents, we were grieving having a sick child and Le Bonheur psychologists really helped us process what was happening."
Logan spent a month and a half in the NICU followed by six months in the Intermediate Care Unit at Le Bonheur. During that time, Logan underwent nine surgeries including receiving a ventilator, tracheostomy and G-tube to help him eat and breathe.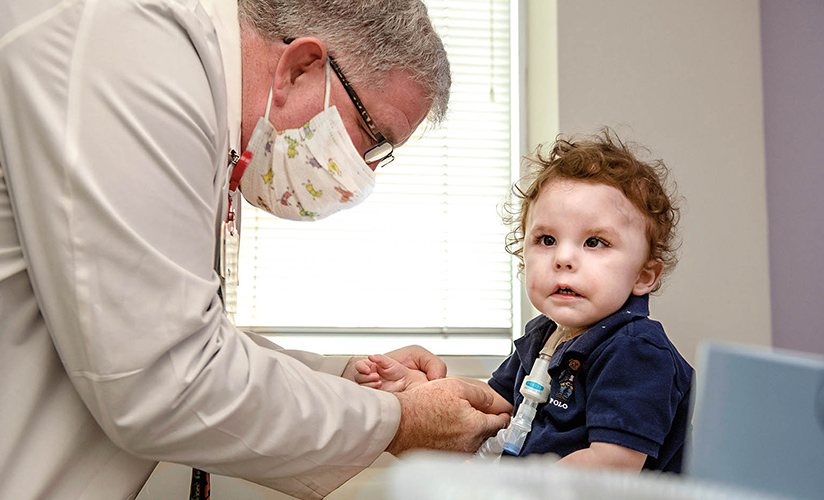 Today, Logan is under the care of Le Bonheur specialists in pulmonology, ear, nose, and throat, gastroenterology, genetics, neurology, and has been recently discharged from cardiology.
Being able to drive 10 minutes away from home and get the care Logan needs is amazing and a blessing — it truly takes stress off our plate.".
Paula and Karl are grateful for the expert care their son has received at Le Bonheur and said being able to receive Le Bonheur care closer to home in Jonesboro has made a huge difference.
"Having a son who is a critical-care patient, there is always a risk with traveling. We have been on the middle of the highway and had to stop immediately because Logan has pulled his trach tube out," Paula said. "Trying to put it back in while he is in his car seat can quickly become an emergency. Being able to drive 10 minutes away from home and get the care Logan needs is amazing and a blessing — it truly takes stress off our plate."
Logan sees Mark Corkins, MD, Le Bonheur division chief of Pediatric Gastroenterology, at the Jonesboro Le Bonheur Outpatient Center every three months.
For the Lowes, and many other families near Jonesboro, receiving Le Bonheur care closer to home has brought peace of mind and a feeling of safety.
Le Bonheur Children's Hospital depends on the generosity of friends like you to help us serve 250,000 children each year, regardless of their family's ability to pay. Every gift helps us improve the lives of children.
Donate Now