As a 22-year-old college senior at Arkansas State University in Jonesboro, Lawson Wherry was active, athletic, popular and ready to take the world by storm. In his last year of college, Lawson wanted to soak it all in and enjoy every moment. He was very involved on campus and a bright light in his fraternity.
One evening in October, he got comfortable on the couch for a night of Halloween movies with a friend. The night took an unexpected turn when his friend realized Lawson was unresponsive. Authorities were called and tried their best to revive him, but he died that night. The news of Lawson's passing sent shockwaves through campus and all the way back to family and friends in Tennessee.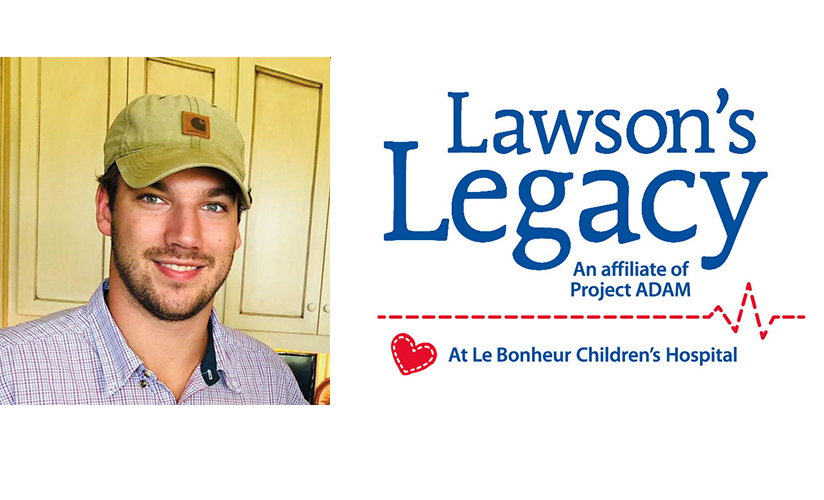 No one could fathom how this healthy young man was no longer alive.
When the medical examiner could find no indication of what caused his death, she asked Lawson's mom, Teresa, for permission to perform genetic testing. Three months later, they learned that Lawson had the MYBPC3 gene, which caused his heart to stop.
Channeling Lawson's drive and ambition, Teresa and their family put their pain into action in hopes of saving lives. Teresa first reached out to Le Bonheur, where she learned about Project ADAM.
Project ADAM works with partner affiliates across the country to assist schools and communities in establishing a practiced plan to respond to sudden cardiac arrest events.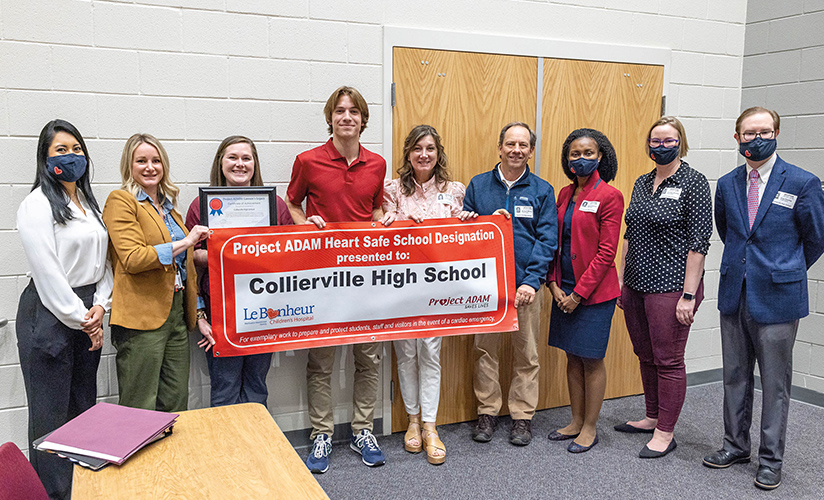 "I don't want this to happen to any other children, and I love how Project ADAM works with hospitals, so it's effective and properly monitored," said Teresa.
In working with Project ADAM and Le Bonheur, the family was able to create Lawson's Legacy, which provides free education, planning and training for implementing an emergency action plan for heart-related events in schools across Tennessee.
Collierville Schools Coordinated School Health Supervisor, Meghan Seay, became familiar with Project ADAM in 2014, and she was thrilled when all the pieces fell into place for Collierville High School to become a designated Project ADAM affiliate through Lawson's Legacy.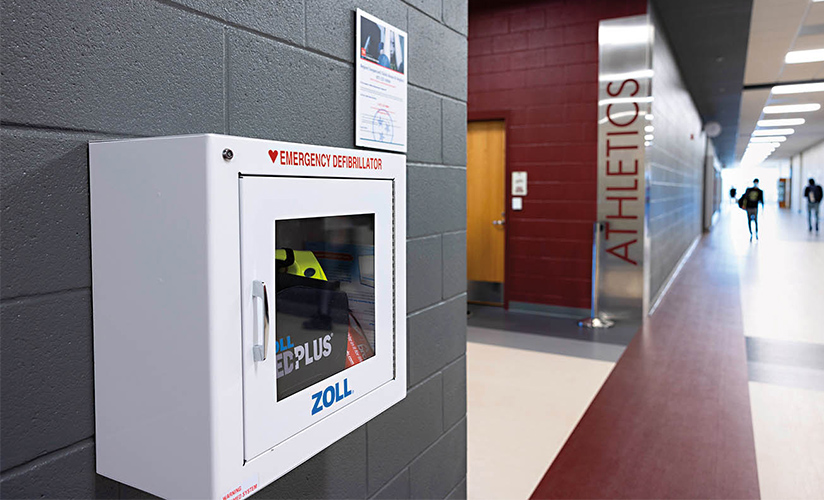 "We've always had an automated external defibrillator (AED), and we've always done training, but it's been wonderful to firm up our practices and have observation from the Le Bonheur teams," said Seay. "This partnership has brought a lot more awareness of what we do to keep kids safe, and it's motivated other schools to obtain the Project ADAM recognition."
Lawson's Legacy has oversight from three co-medical directors — Karine Guerrier, MD, Jennifer Kramer, MD, and Kaitlin Ryan, MD, representing each of the pediatric heart sub-specialties: heart rhythm, cardiovascular ICU and cardiomyopathy/heart muscle. While the schools have their own training methods, the team is there to observe and ensure they're meeting national Project ADAM guidelines.
This year, Houston High School, Jackson Central-Merry High School and South Side High School began their Lawson's Legacy training, and 16 more local districts are interested in starting the process to become a Project ADAM-recognized school.
"Project ADAM, and Lawson's Legacy across our state, are teaching students to be proactive and ready, not just in school, but also in their community," said Guerrier.
"The more involved the kids are in learning about heart-safe protocols in school, the more awareness that exists in the community, so they can be aware of potential dangers and feel empowered to help or respond to a crisis," added Ryan.
Lawson had an immense impact on everyone he met and his family wants his impact to continue far and wide. He was someone who cared deeply about his family and friends, and they want to live each day to make him proud. Lawson's legacy is truly living on through this initiative to help keep students, teachers, parents and athletes safe.
Le Bonheur Children's Hospital depends on the generosity of friends like you to help us serve 250,000 children each year, regardless of their family's ability to pay. Every gift helps us improve the lives of children.
Donate Now