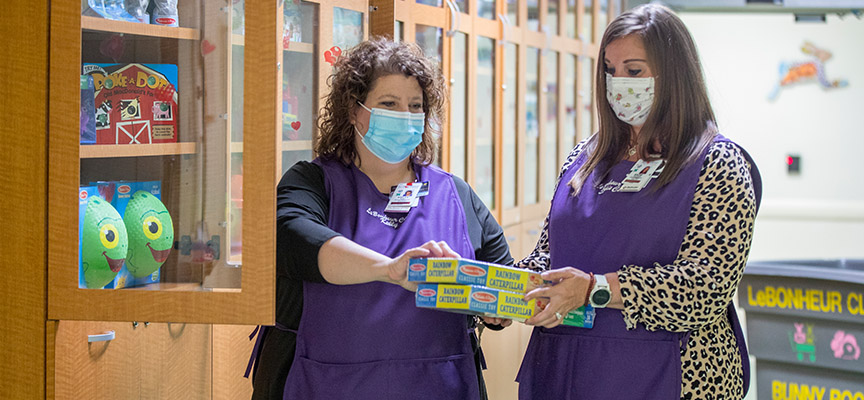 Those who've been through Bunny Lane tend to share a special bond. Though they may range in age from just a few days old to nearly 90, most can easily recall the toy they picked out the day they had surgery at Le Bonheur Children's. Created by Le Bonheur Club so every child undergoing an operation could take home a brand new toy, Bunny Lane is perhaps the hospital's most beloved and longstanding tradition. And Le Bonheur Club members, by extension, represent the hospital's longest standing patrons. The champions comprising this 99-year-old institution carry the legacy of the visionary women who dreamed — and forged — Le Bonheur into being.
Founded in 1923, Le Bonheur Club's mission has always been rooted in service to children and community. In the Club's early years, members sewed clothing for children at the Leath Orphanage and provided transportation to and from pediatrician appointments. By the mid-1940s, the city of Memphis was in dire need of a children's hospital and Le Bonheur Club swiftly answered the call raising more than $2 million in a few years. Club members oversaw plans for the hospital's development, dedicated thousands of service hours and engaged support from key stakeholders. Finally, on a sunny June day in 1952, then-Club President Elise Pritchard attached a set of keys to a bunch of balloons and released them skyward at the hospital's grand opening, declaring that the doors of Le Bonheur would always be open for any child in need— regardless of their family's ability to pay.
Seventy years later, Le Bonheur stands ranked as one of the nation's best children's hospitals and Le Bonheur Club continues to engage a roster of nearly 500 members and sustainers in hands-on philanthropic efforts to advance the mission of caring for kids.
From Six to Sixty
While the number of children visiting Bunny Lane has increased exponentially through the years, Le Bonheur Club's devotion to this resource grows in lockstep with the hospital's infrastructure and patient census. When the hospital first opened its doors, surgeons performed approximately six operations a day, completing about 1,600 surgeries that inaugural year in a total of six operating rooms. Today, the average daily number of surgeries has increased nearly tenfold, and Le Bonheur experts perform more than 13,000 surgeries annually in 17 state-of-the-art operating rooms.
Le Bonheur Club invests more than $100,000 a year to ensure that Bunny Lane is stocked with a wide selection of engaging toys for kids of all ages. While children's taste in toys has changed throughout the decades — shifting from Matchbox cars, handmade dolls and Play-Doh to craft kits, Barbie dolls and gift cards — the Club's spirit of compassionate service and care remains a constant.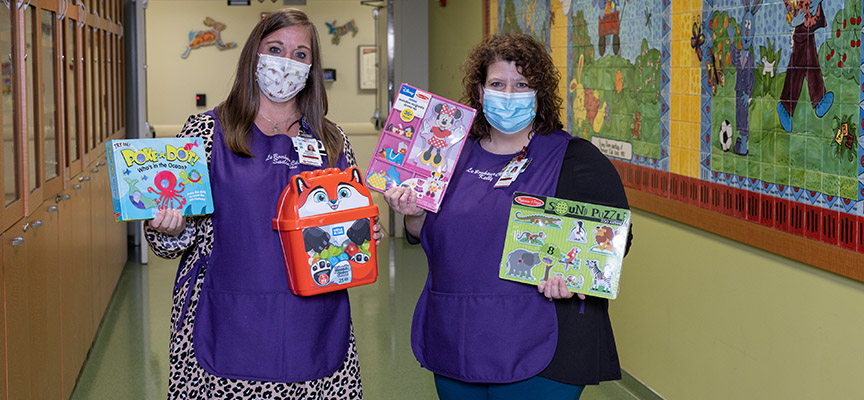 Outreach from Within
Even the strongest traditions can waver in the face of great adversity. In 2020, the volunteer-stocked toy "store" was threatened by the pandemic's onset and subsequent restrictions to campus access. Club members could continue ordering toys from afar, but with heightened concerns around sterilization and safety, plus a temporary suspension of in-person volunteer activity, the question of Bunny Lane's future loomed large.
Thankfully, Club members — and Le Bonheur employees — Kelly Bobo and Sadie Cox-Hogue were ready and willing to rise to the challenge. Sadie and Kelly both work in the hospital's Pharmacy division and joined Le Bonheur Club together in 2011 when each was inspired to become more involved in fundraising and advocacy for the hospital. Sadie was relatively new to Le Bonheur at the time, having relocated to Memphis from Columbus, Ohio, after completing pharmacy residency. She also looked at the Club as an opportunity to meet people with similar interests.
"I met one of my first friends in Memphis, Jodi Beth Haberman, at orientation, and both she and her mom were members of Le Bonheur Club," recalled Sadie. "Giving back is important to me, and once I learned more about how our hospital was founded, I thought, 'Why not give back to Le Bonheur — the place where you work that means so much to you?'"
Kelly, who recently celebrated 25 years at Le Bonheur, shared her new teammate's passion for giving back and raising money for the hospital. In 2011, she joined Le Bonheur Club in the same class as her friend and colleague. Eleven years later, Sadie and Kelly have served the Club in a number of leadership roles including historian, treasurer, corresponding secretary, special events and hospitality cart chair. And each has served terms chairing Bunny Lane.
Sometimes I'm in awe thinking about the group of ladies who started this Club back in 1923 and how if it weren't for their vision, Le Bonheur might be something else entirely. And I love how that vision continues to evolve, as we ask what more we can do to help Le Bonheur and our patients.
When news of an indefinite volunteer suspension came in March of 2020, Kelly and Sadie immediately stepped up to begin stocking toys on Bunny Lane twice a week and communicating with fellow Club members to coordinate reorders. The pair also partnered with the hospital's Infection Prevention team to ensure all Bunny Lane toys met pandemic protocols. While the two receive ongoing support from colleagues in Central Supply and periodically enlist help from other Club members employed at Le Bonheur, Sadie and Kelly have faithfully replenished Bunny Lane for two years now — a remarkable service amidst an already hectic and challenging time for healthcare professionals.
"Bunny Lane is the Club's legacy, and if there's one thing that always hits home, it's that you will meet people who were patients here 20 years ago and they still remember what toy they got on Bunny Lane," said Kelly. "The BunnyLane experience is something that really makes an impact on the children, and we didn't want kids to have a different experience just because of the pandemic."
The women cited their intense pride and passion for both the hospital and its founding members as reasons they kept Bunny Lane a priority.
"Sometimes I'm in awe thinking about the group of ladies who started this Club back in 1923 and how if it weren't for their vision, Le Bonheur might be something else entirely," said Sadie. "And I love how that vision continues to evolve, as we ask what more we can do to help Le Bonheur and our patients."
Kelly agreed, reflecting upon the growth she has experienced in the 26 years since she moved to Memphis for Le Bonheur's pharmacy residency program.
"It's amazing to me how all of these people came together to establish such an incredible institution," said Kelly. "And it's amazing how much Le Bonheur has changed and grown since I started here, becoming not only beloved in our community, but well known across the country as an outstanding pediatric hospital."
Joyful Giving from the Joyners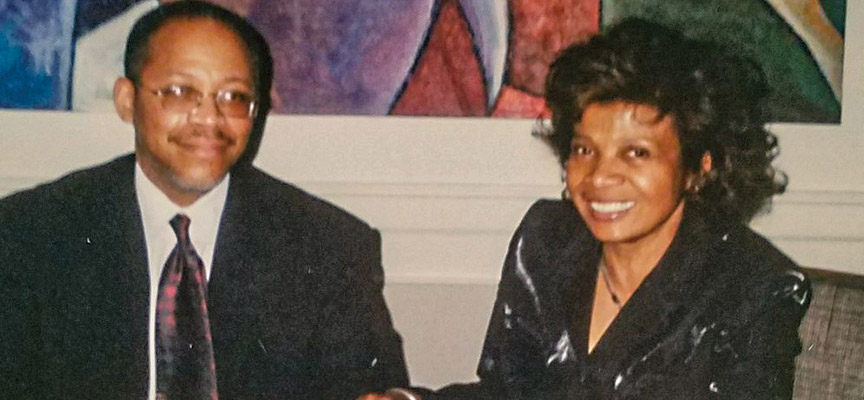 Another former Bunny Lane chair honors her husband's nearly 30 years of service to the hospital through her volunteer efforts with Le Bonheur Club. Sirella Joyner, a nurse who worked on the hospital's surgical prep team in the early 90s, joined Le Bonheur Club in 1997 and remains an active member after 25 years. Her late husband, Pathologist Dr. Royce Joyner, came to Le Bonheur in 1988 to take on the role of chief medical director, teaching staff and residents in the hospital's Clinical Laboratory division until his retirement in 2017. Sirella attributes her passion for helping children and families to her time as a pediatric nurse and ongoing tenure in the Club, while she credits the pride her husband took in caring for children with her own decades-long commitment to serve the hospital community.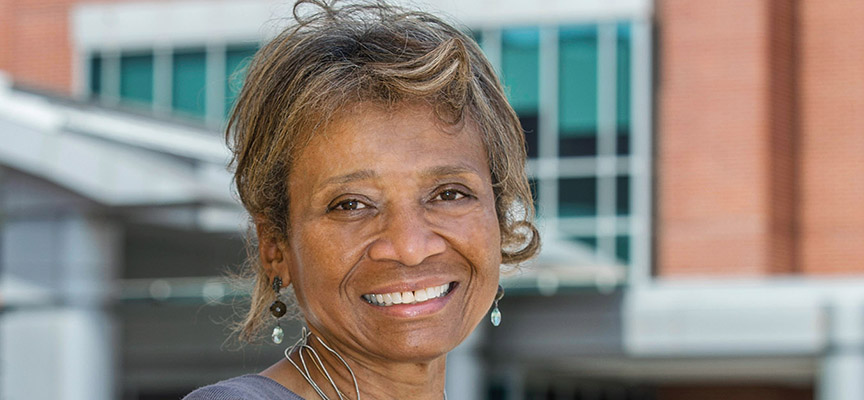 "Royce believed his work was an investment in the future of kids to improve their lives," said Sirella. "He often worked long hours collaborating with clinical colleagues, hospital leadership and patients themselves to establish effective protocols, develop quality assurance programs and improve the caliber of services at Le Bonheur."
Le Bonheur Club gives me an opportunity to help kids and their families, and I am determined to do all I can to make sure we are successful providing preventative health care for all children, educating families, encouraging access and inclusion and creating a safe, positive care environment where we can continue to make a difference.
No stranger to collaborative service, Sirella has been instrumental in the Club's evolution and growth through the years, ranging from assistance with special events to shifts spent staffing the hospital's gift shop in the years when Le Bonheur Club managed the shop's operations. Perhaps most notably, Sirella put her experience and expertise as a nurse to work in service to the Club, developing a vaccine clinic where Le Bonheur Club members and Le Bonheur Club Teens could receive the annual flu shots and TB skin tests required to volunteer at the hospital. Through processes developed in partnership with her husband, Sirella established a Club "clinic" that continues today and is supported by fellow Club members who have clinical training.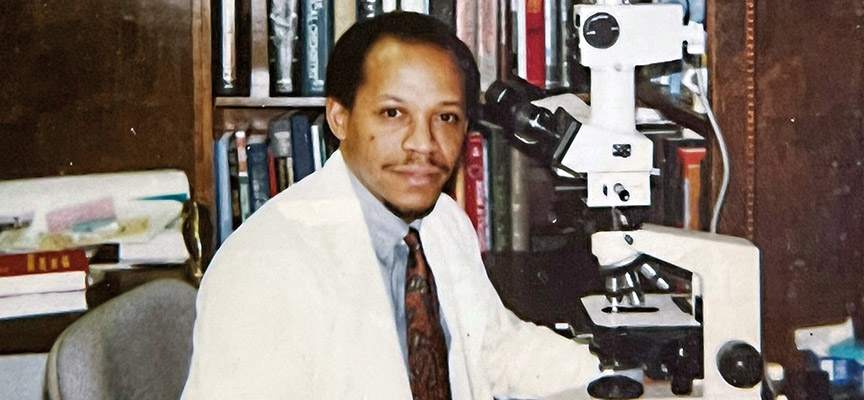 "Le Bonheur Club gives me an opportunity to help kids and their families, and I am determined to do all I can to make sure we are successful providing preventative health care for all children, educating families, encouraging access and inclusion and creating a safe, positive care environment where we can continue to make a difference," said Sirella. "Celebrating 70 years for Le Bonheur is a major achievement! I am confident we will continue finding new ways to positively impact children's physical, emotional and cognitive development, helping them to reach their full potential as adults."
Like Mother, Like Daughter
Annaleigh Eason, in fact, is one such child whom Le Bonheur has helped reach her full potential as an adult — and in turn, Annaleigh has devoted countless service hours to the hospital in her work with the Family Partners Council and as a Le Bonheur Club Teen. Annaleigh's first encounter with Le Bonheur came when she was only 9 years old and preparing to enter third grade. Her mother, September, had taken Annaleigh to the pediatrician after she showed fatigue and symptoms of strep throat, but within a few short hours of that initial visit, Annaleigh was in an ambulance on her way to Le Bonheur struggling to breathe and battling paralysis in her arms and legs.
Overnight, September and her husband Bobby found themselves in the Pediatric Intensive Care Unit (PICU) at Le Bonheur waiting to learn what was wrong with their daughter. The youngest of three, neither Annaleigh nor her siblings had ever required care for so much as a broken bone. Now, Annaleigh was on a ventilator in the hospital's most critical unit, combating such widespread paralysis she could only move her eyelids.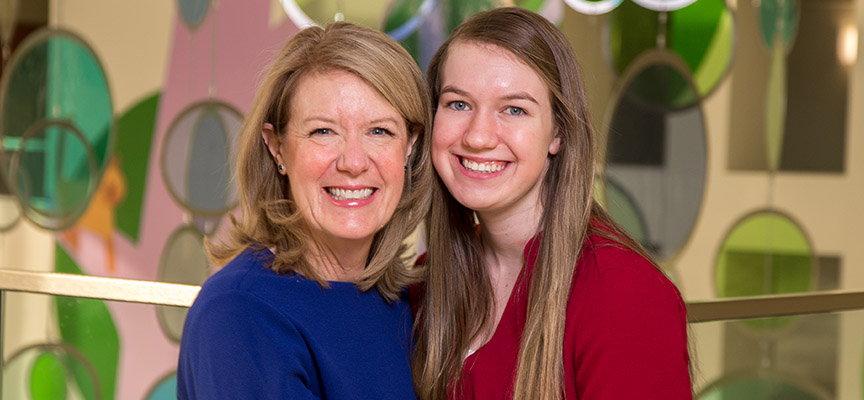 After six days spent searching for answers, Annaleigh's care team eventually diagnosed her with a rare variant of Guillain-Barré syndrome and started her on IV medications to reverse the disease's progression. For two days, Annaleigh showed no signs of improvement. Finally, the PICU team decided to attempt plasmapheresis, a procedure used to clear antibodies from the blood, and after three rounds of treatment Annaleigh moved her little finger. As September remembers it, her daughter's care team clapped and cheered like the crowd at a ballgame because they knew Annaleigh was going to be okay.
Following that turning point in her care, Annaleigh still faced a long and winding road to recovery. She worked for more than a year with the hospital's Rehabilitation Services team, rebuilding her physical strength and learning to walk again. Eventually, Annaleigh's health and full range of mobility was restored, and today, she is a rising college freshman planning to pursue a career in health care. She served for several years with Le Bonheur Club Teens and spearheaded a virtual rounding program for teenage patients during the pandemic, working to "give the teen patients of Le Bonheur a voice so they feel heard by the entirety of the hospital." Annaleigh's older siblings, Renn and Evey, are each pursuing careers in medicine and public health based on their family's shared experiences with Le Bonheur.
As for September, her own Le Bonheur story began 10 years ago, but the legacy of service to the hospital is in her DNA. Her grandmother was a founding member of Le Bonheur Club and instilled a spirit of "doing for others" in her at an early age. Following Annaleigh's life-changing experience, September took up the mantle and joined Le Bonheur Club. She also assumed a second volunteer position on the hospital's Family Partners Council to help ensure all families have access to the same level of involvement in their child's care that she and her husband experienced during their PICU stay.
"The reason I volunteer here is because Le Bonheur saved Annaleigh," said September. "How do you ever, ever pay that back? I could work every day for 50 years, but I cannot pay that back. Le Bonheur saved her life — and they gave me and Bobby new purpose. They gave all three of our children purpose. We were all made better by the people in that hospital."
On the Cusp of a Century
Next year, Le Bonheur Club will celebrate its centennial anniversary — an astonishing achievement for any organization, and an incredible milestone for an institution that has been volunteer-led and -operated for its entire 100-year history. Asked what she might say to the Club's founders if she could travel back in time, September
reflected that she would want to reassure these women — her grandmother among them — that what they were doing made a difference.
"What these women were doing matters not just here in Memphis, but exponentially around the world: from the patient care and research to the collaboration and partnerships to further achievements in pediatrics," said September. "I think if the women who held this vision so many years ago could see how many children are enjoying truly happy, productive lives when they once might not have survived, I think those women would be incredibly happy themselves and very proud of this legacy of care they worked so hard to create."
Le Bonheur Children's Hospital depends on the generosity of friends like you to help us serve 250,000 children each year, regardless of their family's ability to pay. Every gift helps us improve the lives of children.
Donate Now