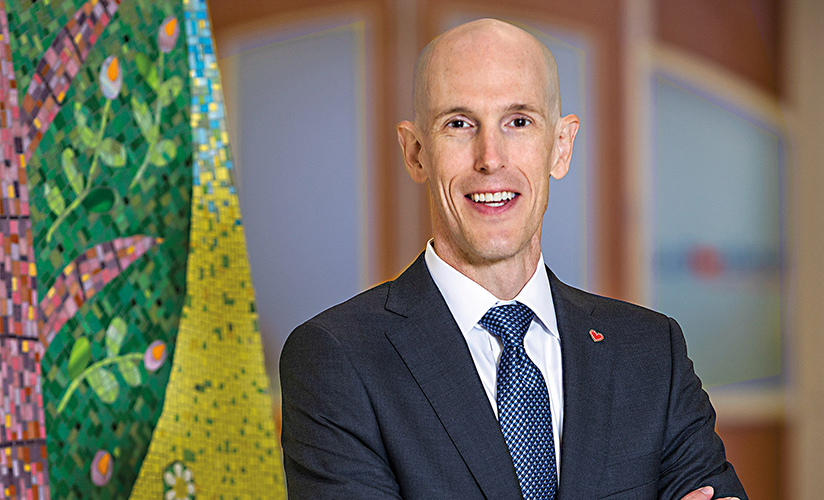 Dear friends,
In 1944, Memphis was in dire need of a hospital dedicated to children. Le Bonheur Club, a group of women dedicated to serving underprivileged children in the community, answered the call raising more than $2 million to build the facility.
On June 15, 1952, Le Bonheur Club's president released red balloons with keys to the hospital attached —
signifying that the doors would always be open to any child in need — and officially welcomed families to
Le Bonheur Children's Hospital.
In the course of 70 years, you have helped us transform from a small community hospital to a nationally-ranked health care leader. We treat children from not just Memphis, but across the globe. Our strong programs of excellence allow us to provide cutting-edge treatment and make groundbreaking discoveries that save lives.
While we have seen many technological changes and advancements in medicine during the past 70 years, one thing has remained the same: Le Bonheur Children's commitment to kids. We made a promise to care for children when they need us and because of you, we have been able to keep that promise.
Today we heal tiny babies with critical needs, care for young adults in need of complex brain surgeries, and treat children with serious heart defects. Kids who might not have survived a few decades ago are now thriving!
The heart on our building serves as a beacon of hope for the thousands of children who come to us for treatment each year, just as it did when we welcomed our first patient 70 years ago. Because of your support, generations of families past, present and future know they can rely on Le Bonheur Children's to meet their needs and provide expert care.
I hope you'll enjoy reading about Le Bonheur's history and learning about our plans for the future. Thank you for joining us as we celebrate 70 years of caring for children!
Sincerely,
Michael Wiggins, DBA, FACHE
President
Le Bonheur Children's Hospital
Le Bonheur Children's Hospital depends on the generosity of friends like you to help us serve 250,000 children each year, regardless of their family's ability to pay. Every gift helps us improve the lives of children.
Donate Now