Le Bonheur Children's Heart Institute recently performed its 50th heart transplant and also celebrated the fifth anniversary of the program.
Seventeen-year-old Ella Morrissey from Overland Park, Kan., is recovering well after receiving the Heart Institute's 50th heart transplant on Dec. 5, 2021. Diagnosed with hypertrophic cardiomyopathy (HCM) at age 10, Ella managed her condition through medications and an implantable cardioverter defibrillator (ICD) to prevent cardiac arrest. After an intense bout of arrhythmia that required four shocks from her ICD, Le Bonheur cardiologists determined that Ella needed a heart transplant.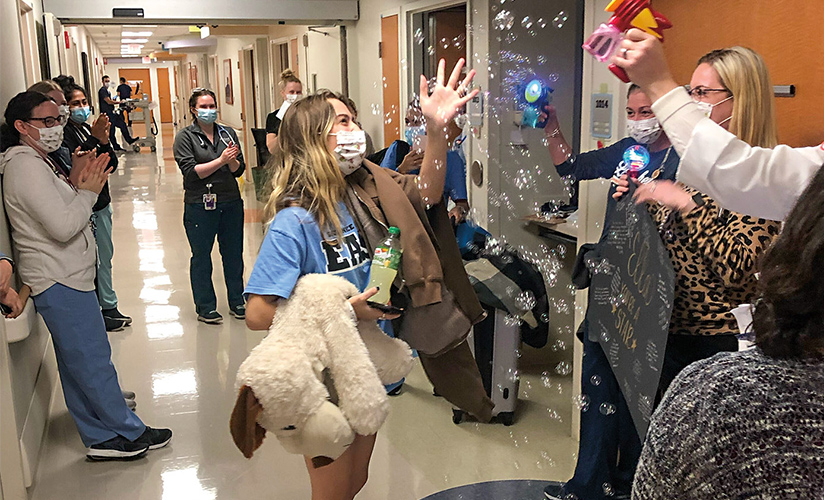 "We could not be more thrilled to be celebrating five years as a Heart Transplant Program here at Le Bonheur," said Le Bonheur President Michael Wiggins, DBA, FACHE. "Our team's dedication to children has
allowed them to save 50 children with new hearts in the past five years. With the collaborative effort of our doctors, staff, donors and entire Le Bonheur family, we will be able to continue to provide a vital service to our region."
The first heart transplant at Le Bonheur was 20-month-old Lyric Everhart who received her new heart on Oct. 22, 2016. A team of surgeons who performed the transplant were led by Surgical Director of the Heart Transplant and Ventricular Assist Device Program Umar Boston, MD; Co-director of the Heart Institute Christopher Knott-Craig, MD; and Executive Co-director of the Heart Institute, Chief of Pediatric Cardiology and Medical Director of Cardiomyopathy, Heart Failure and Heart Transplant Services Jeffrey A. Towbin, MD.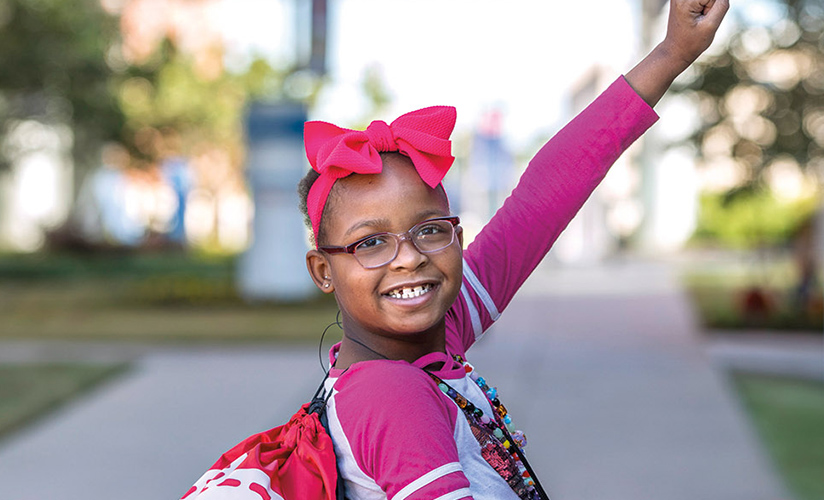 Lyric was born with idiopathic dilated cardiomyopathy and after six weeks of waiting, she became the first patient to receive a heart transplant at Le Bonheur. Within two days of her surgery, Lyric was brushing her teeth, playing with dolls and blowing bubbles. Today, Lyric is a thriving 7 year old.
Thanks to your support, Le Bonheur has saved the lives of Lyric, Ella, and 48 other children. Your gift makes this incredible milestone possible.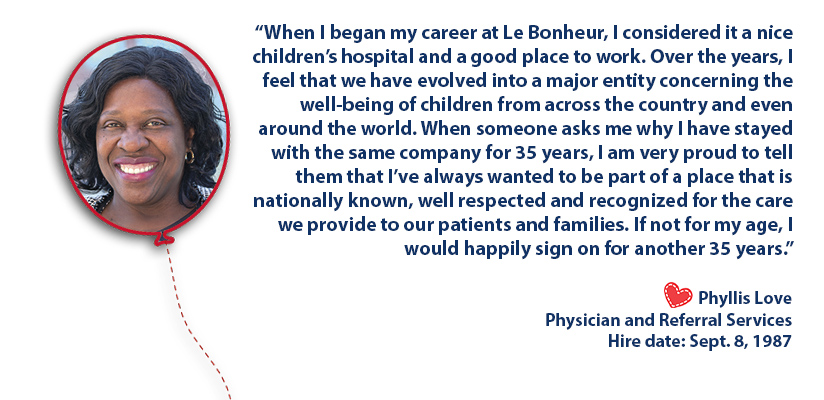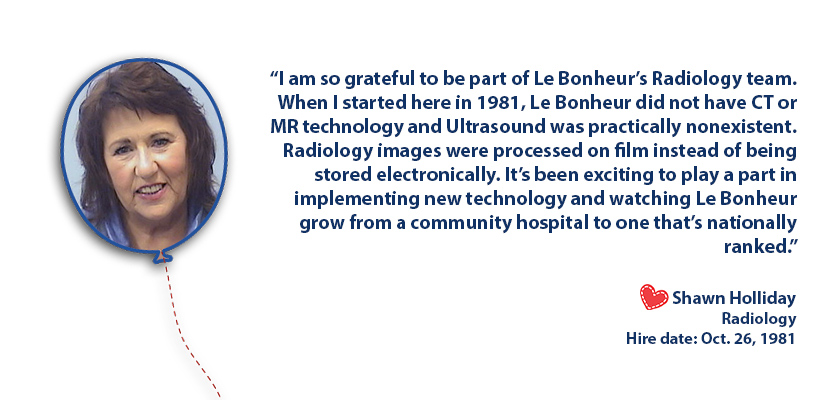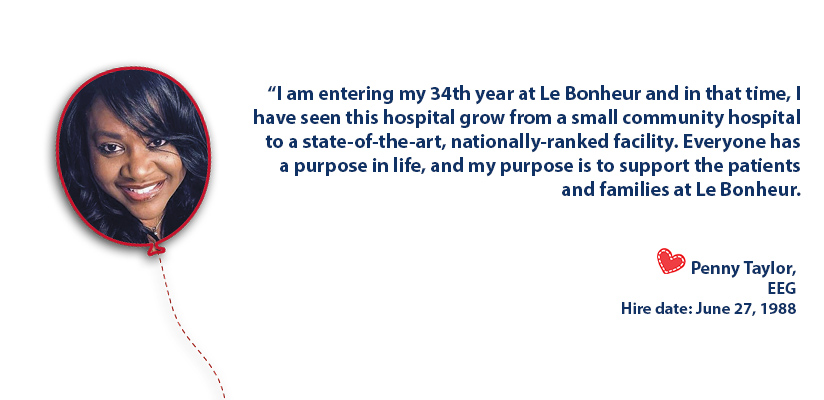 Le Bonheur Children's Hospital depends on the generosity of friends like you to help us serve 250,000 children each year, regardless of their family's ability to pay. Every gift helps us improve the lives of children.
Donate Now