For 70 years, Le Bonheur Children's has taken care of kids, from the ordinary bumps and bruises of
childhood to life-altering diagnoses. Generations of families past, present and future know they can count on Le Bonheur to provide expert care when they need it most.
From Patient to Volunteer
Transplant recipient brings comfort to children and their families
Earlier this year, 33-year-old Price Bullock celebrated an unusual milestone — the 62nd birthday of his right kidney. When Price was 4 years old, concerning symptoms prompted a visit to Le Bonheur Children's to see his pediatrician, Dr. Landon Pendergrass. He was diagnosed with atypical hemolytic uremic syndrome, a condition that causes acute renal failure.
Price was immediately placed on dialysis following this devastating diagnosis and for the next 14 months, his family searched for a suitable organ donor. On Dec. 14, 1994, Price received a healthy kidney from his Aunt Barb, who donated the organ to her nephew in a living-donor kidney transplant. The transplant was a success and, incredibly, Price was back home with his family in time for Christmas that year.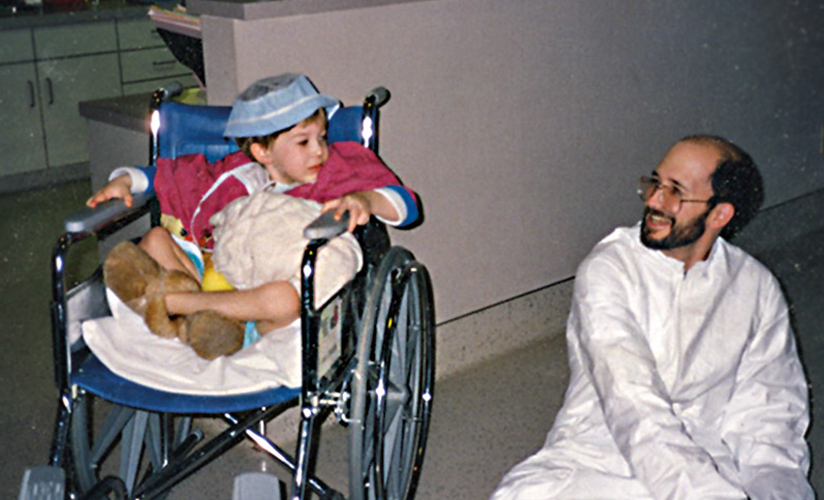 Nearly 30 years later, Price holds the distinction of being one of Le Bonheur's most faithful and generous volunteers. He began volunteering in the hospital's dialysis unit in 2014 and contributed 646 hours of service to Le Bonheur in the years prior to the pandemic's onset. While he initially spent his weekly
volunteer shifts visiting with patients on dialysis, arranging time away from work for every three-hour shift, Price eventually took on a job that would not enable him to volunteer during the unit's daytime hours of operation. Undaunted, Price transitioned into the volunteer role of "Unit Buddy," donating one evening each week to spend time with patients who are lonely or in need of some positive interaction and play. He has now volunteered in most Le Bonheur units, but the Medical Specialties Unit, where transplant patients recover from surgery, holds a special place in his heart. Price pays a visit to the transplant floor during every shift to see if any patients and families could use an encouraging visit from a transplant survivor.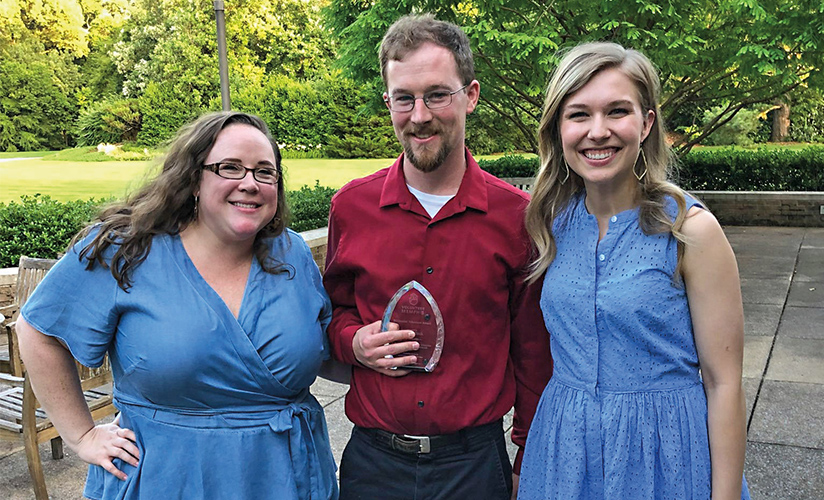 "One evening I ran into Krystal, one of the nurses who took care of me after my transplant, and the fact that she is still working here 28 years later is a testament to the dedication and passion of Le Bonheur staff," said Price.
In addition to his years of service as a hospital volunteer, Price also spent several teenage years volunteering as a counselor at Camp Okawehna, more fondly known as "Kidney Camp" to the transplant and dialysis patients who attend this annual bonding event for kids living with similar diagnoses.
"One thing these families all had in common was that they had only heard what they'd been told by hospital staff regarding pre-transplant, post-transplant and transplantation in general. They had never spoken with any organ recipients — much less one who was so many years post-transplant," recalled Price. "Their range of questions provided me with a better understanding of how my parents may have felt when faced with a similar situation. This gave me insights into what might have benefited them during our experience, and the idea that I could help connect and relate to people in times of crisis, confusion and despair made it clear that I wanted to volunteer at Le Bonheur."
In 2019, Price was honored with the Volunteer Memphis Millennial Volunteer Award for serving as "a shining example both of the transformative power of volunteer service and of the capacity millennials have to profoundly impact their community for the better," according to an excerpt from his nomination letter. While he has given more hours to Le Bonheur than most volunteers of his tenure, the grin on his face when speaking about the hospital makes it evident that Price has received just as much in return.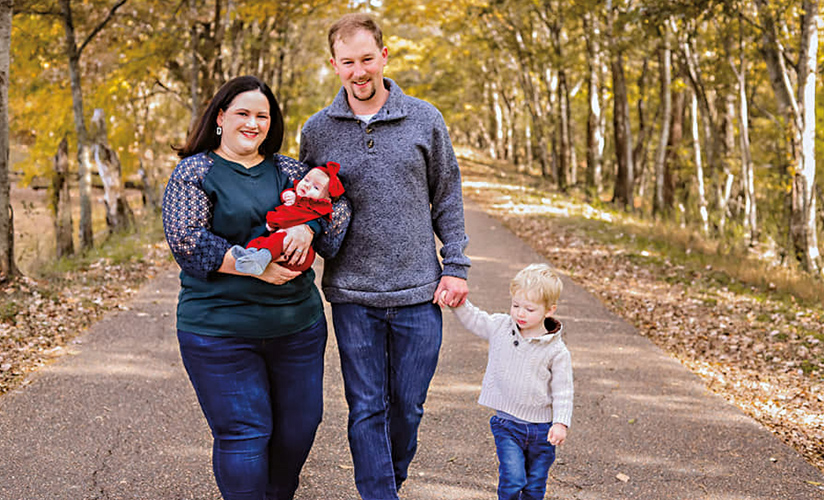 This fall, Price and his wife, Vanessa, will celebrate eight years of marriage and the first birthday of their daughter, Carolyn Barbara, named for Aunt Barb. Their son, Charles, turns 4 in December. Price and Vanessa delight in the fact that the same pediatrician who cared for Price almost three decades ago, Dr. Pendergrass, is now looking out for Carolyn and Charles.
"Knowing what the doctors and nurses are capable of and the amazing care that occurs there,
if our kids were ever to need a children's hospital I cannot think of a better place for them to be than Le Bonheur," said Price. "Based on the advancements that have taken place since I was a patient, I am excited about what's to come — especially since I plan on being part of Le Bonheur for a very long time."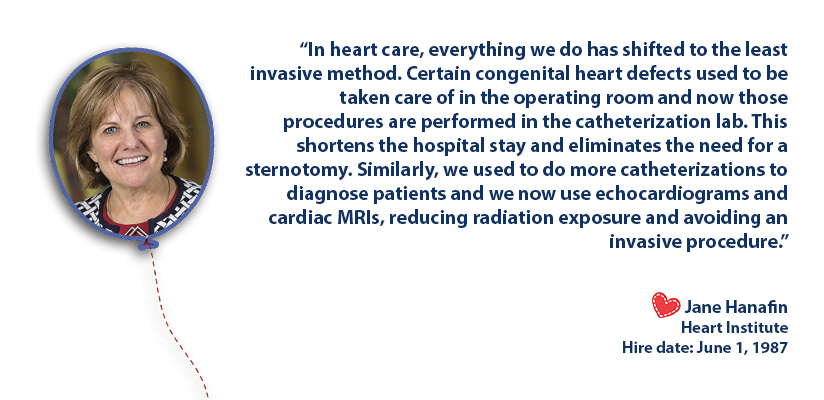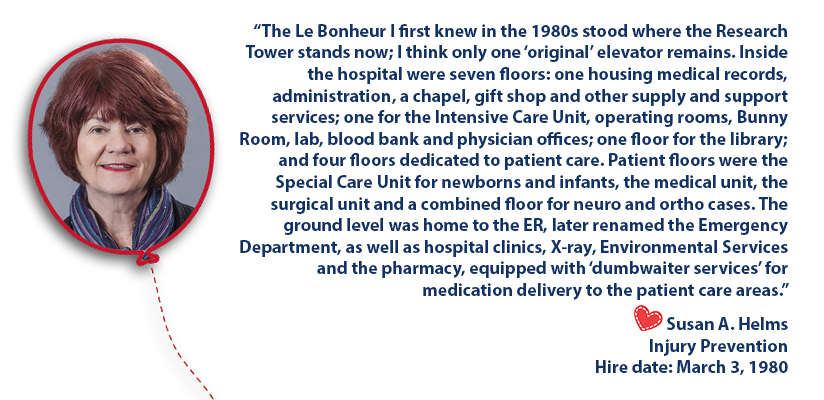 All in the Family
Three generations find care for same condition
Ashley Ragsdale of Mooreville, Miss., also takes comfort in her family's close proximity to Le Bonheur — and
she marvels that the same children's hospital that has cared for her daughter, Shelby, also provided lifesaving care to her mother Deanna in the 1960s. Ashley, too, has been a patient at Le Bonheur, and she feels tremendous gratitude for the hospital that has been there for three generations of her family thus far.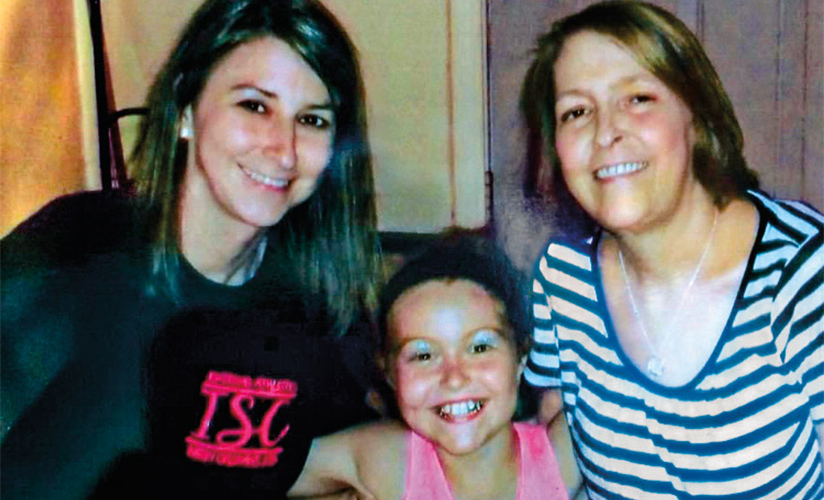 Ashley's mother, Deanna Hammons Browning, was born in 1964 and began suffering from seizures at an early age. Growing up near Tupelo in north Mississippi, Deanna was initially treated by pediatricians in her local community, but she was eventually referred to Le Bonheur for more comprehensive diagnostics and care. At Le Bonheur, Deanna became a patient of Dr. Alvaro "Al" Camacho, a pediatric endocrinologist who specialized in the treatment of severe pituitary and adrenal gland disorders.
Dr. Camacho diagnosed Deanna with an extreme case of hypoglycemia, or low blood
sugar, which can be caused when the pituitary gland fails to produce growth hormones needed to raise the body's blood sugar levels if they fall too low. Under Dr. Camacho's care, Deanna was started on a trial medication to stabilize her blood sugar and better regulate her body's glucose production. Today, that medication — diazoxide, or Proglycem — is a leading treatment for hypoglycemia in children and adults with growth hormone deficiencies. Thanks to Proglycem and Dr. Camacho's watchful diagnosis, Deanna's seizures subsided and she remained in the care of Le Bonheur's endocrinology team until she outgrew the disorder as a teenager.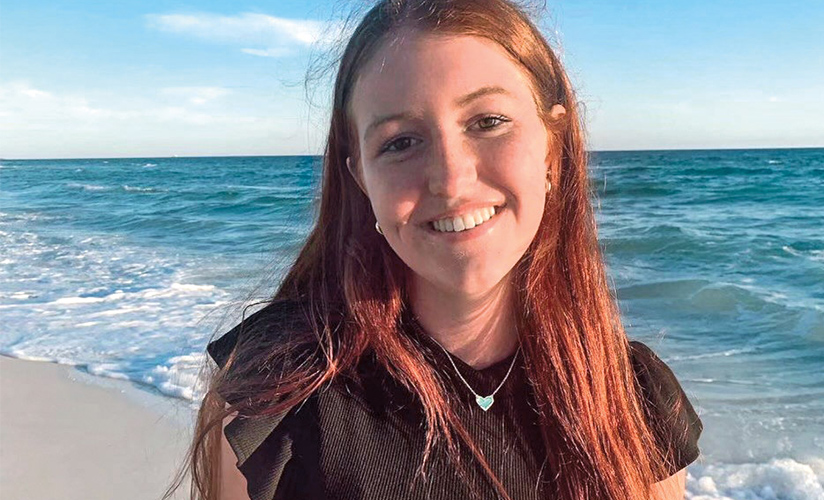 Glandular disorders are a rare cause of hypoglycemia, which is more often associated with diabetes, and these disorders can also be genetic. So when Ashley, born in 1982, started experiencing seizures at an early age, her mother, Deanna, knew exactly where to turn. The pair began traveling the same two-hour route to Le Bonheur that Deanna drove with her own mother so many times, and Dr. Camacho — still practicing
at Le Bonheur nearly 20 years later — became Ashley's pediatric endocrinologist. Ashley was also diagnosed with hypoglycemia and started on a Proglycem regimen to help regulate her blood sugar. Like her mother before her, she remained under the care of Dr. Camacho and Le Bonheur until her teenage years when her body naturally outgrew the hypoglycemia associated with growth hormone production.
In 2006, Ashley gave birth to a daughter, Shelby, who began having seizures at the age of 1. At age 2, Shelby was diagnosed with hypoglycemia resulting from an undersized pituitary gland. While Dr. Camacho had long since ceased practicing by the time Shelby became a Le Bonheur patient, the plan of care he outlined for both her mother and grandmother ultimately served as a blueprint for Shelby's own course of treatment. Shelby began taking Proglycem when she was 5 years old to keep her glucose levels stable, and at age 15, she is living a vibrant, healthy and seizure-free life. Shelby is also beginning to show signs of outgrowing hypoglycemia. Ashley prays that within another year or so, her daughter will be fully weaned off the blood sugar medication.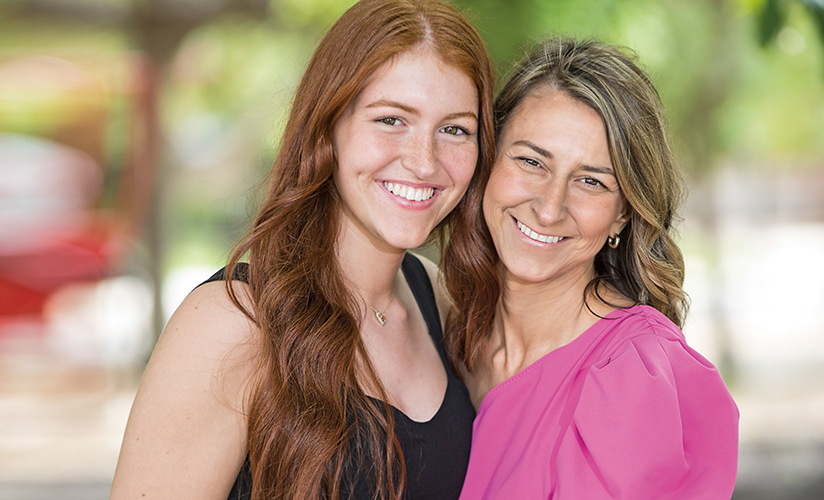 "Little did Dr. Camacho know that the medicine he was trialing in the 1960s would save lives and help not only my mom, but me and my daughter survive and thrive in life," said Ashley. "Le Bonheur has been a part of our whole lives, and I hope in the future we can do more for the hospital and be a bigger part of the place that has helped so many families over the years."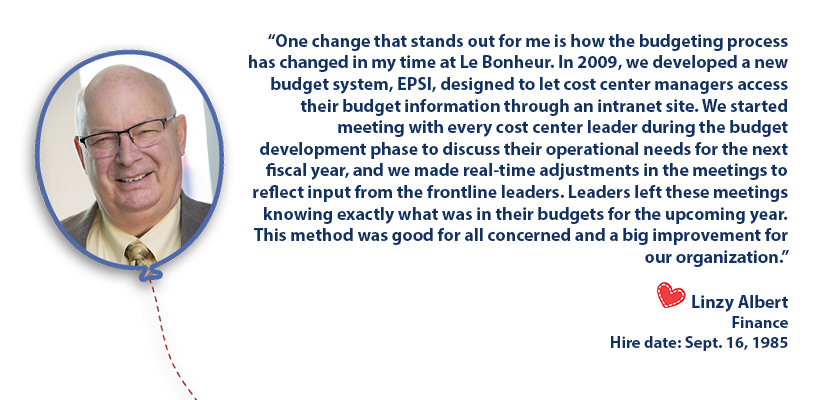 In Her Footsteps
Mother-daughter duo provide expert nursing care
Jane Thompson and her daughter, Mary Elizabeth, are also striving to do more for Le Bonheur and contribute to the hospital's long legacy of care. Both registered nurses, they have each devoted their lives to the care of neonatal patients and expectant mothers. They have worked as nursing colleagues at Le Bonheur since Mary Elizabeth took a position in the hospital's Infant/Toddler Unit in 2011. And together, they ensure that neonates and their families receive compassionate, comprehensive care throughout every step of their journey.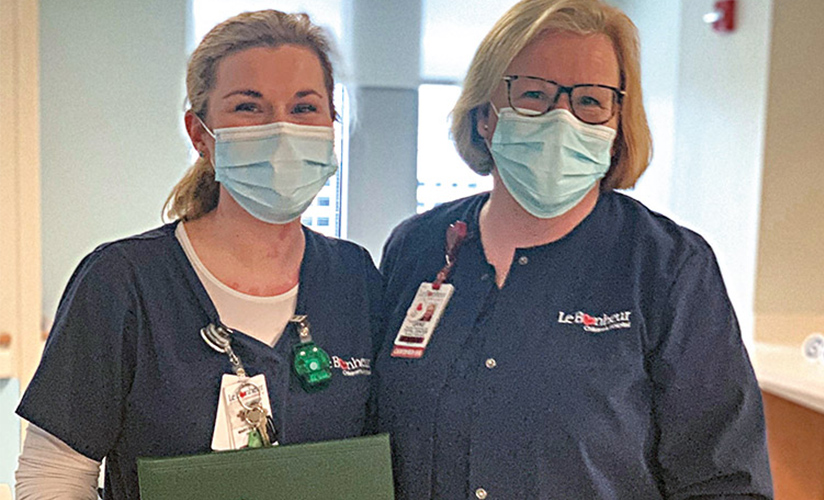 A lifelong nurse, Jane enrolled in the Methodist Hospital School of Nursing at the age of 17, and she has served in clinical nursing with Methodist Le Bonheur Healthcare since 1980. She worked in the Neonatal Intensive Care Unit (NICU) at Methodist University Hospital until the unit closed its doors in 2004. She then transferred to Le Bonheur Children's to help staff the hospital's newly opened, six-bed NICU. In 2008, she took on a leadership position as one of the NICU's patient care coordinators, working to ensure the best possible patient outcomes through coordinated delivery of nursing care with the NICU's multidisciplinary team. During her tenure in the Le Bonheur NICU, Jane saw the unit achieve the highest measure of care available for premature and critically-ill newborns as a Level IV NICU, watching the unit grow from six beds to 60 in fewer than seven years. Meanwhile, Mary Elizabeth was taking note.
"I have papers dating back to preschool stating that I wanted to be a NICU nurse like my mommy," said
Mary Elizabeth. She spent the summer after her freshman year in college volunteering in Le Bonheur's NICU. As philanthropy chair for her sorority at Lambuth University, Mary Elizabeth organized fundraisers and group service events for the children's hospital so near and dear to her heart. She also had the opportunity to attend a Le Bonheur ceremony honoring the hospital's Nursing Stars, her mother among them, which proved a turning point for Mary Elizabeth.
"I remember thinking how unaware I was of this aspect of Mom's life," she recalled. "I've always known my mom is awesome and she has always been a superhero to me, but at that ceremony, I was given a glimpse of the impact she had on others' lives and became even more in awe of her."
In 2009, Mary Elizabeth was ready to begin her career as a nurse extern and eager to pursue a path in NICU nursing at Le Bonheur — but an unexpected obstacle arose. Because Jane was now serving in a leadership position in the hospital's NICU, her daughter's employment on the unit would pose a conflict of
interest. Undaunted, Mary Elizabeth took a position working in the NICU at Methodist Germantown for two years before transferring to Le Bonheur's Infant/Toddler Unit in 2011. In 2013, Jane enjoyed the full-circle privilege of seeing Mary Elizabeth honored at the annual Nursing Stars ceremony, an occasion she uplifts as one of her proudest moments as a mom.
"When Mary Elizabeth graduated from nursing school and began her career in the Germantown NICU, I knew she had made the right choice," said Jane. "I could not be more proud when staff and patient families tell me what a great nurse she is and the compassion she shows when caring for their babies."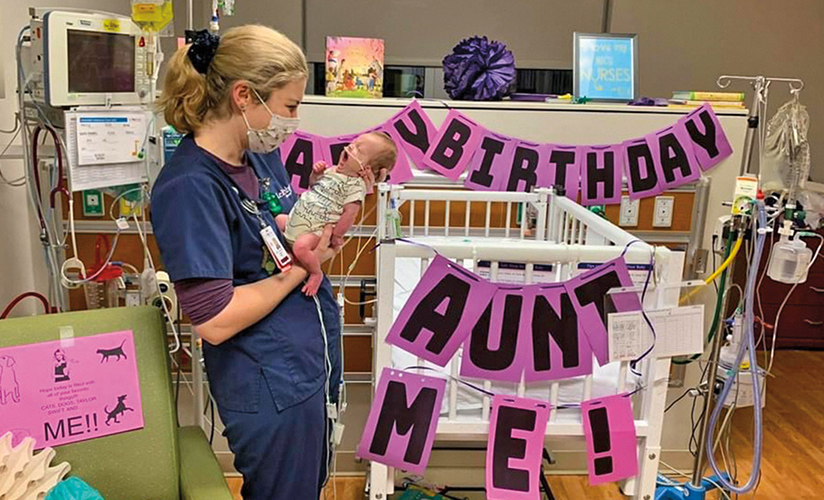 Mary Elizabeth served as a nurse in the Infant/Toddler Unit until 2017, when Jane was offered the position of program manager for Le Bonheur's Maternal Fetal Center which provides overarching coordination of care for expectant mothers whose babies are diagnosed in utero with a congenital anomaly. Jane already worked closely with the Maternal Fetal team through her care coordination efforts in the NICU, and after accepting the program manager role, Mary Elizabeth was offered a clinical nursing position in the Le Bonheur NICU. Today, expectant mothers who become patients of Le Bonheur's Maternal Fetal Center find themselves under Jane's exceptional care, while many of their babies go on to experience Mary Elizabeth's compassionate care as patients in the NICU.
"In my years in the Infant/Toddler Unit, I learned what life looks like for our NICU babies after they 'graduate' from the NICU," Mary Elizabeth said. "During my time as a Le Bonheur NICU nurse, I've had Maternal Fetal patients tell me, 'I love that your mom took care of me, and now you are taking care of my baby.' It's an interesting circle of life."
Jane, similarly, tells moms under the care of the Fetal Center that Mary Elizabeth will be ready and waiting to look after them in the NICU.
Collectively, the two women have already devoted more than 50 years of nursing care to patients and families at Methodist Le Bonheur, and each feels a connection to Le Bonheur that extends far beyond that of a workplace.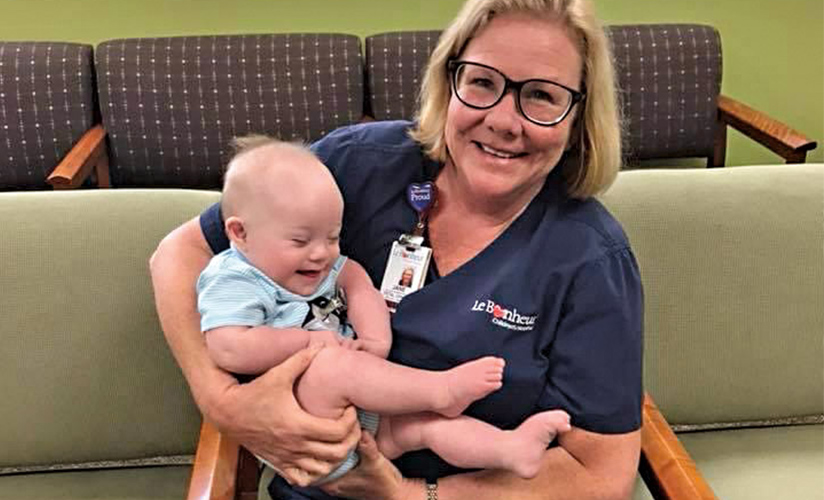 "Le Bonheur has never been just a place of employment and being a nurse has never been just a job. Le Bonheur is home," said Mary Elizabeth. "People say home is where the heart is, so I think it's appropriate Le Bonheur's logo is the heart. I have had no greater teacher or mentor in life than my mother, and I'm blessed to work alongside her now that I'm caring for other people's children."
As residents of Wynne, Ark., the Thompsons are also inspired by the level of support shown to Le Bonheur by their hometown community.
"Living in Arkansas and wearing our hospital uniform or Le Bonheur T-shirts traveling to and from work, Mary Elizabeth and I both hear stories from families about what Le Bonheur means to them," said Jane. "No one ever thinks twice about where to send their child! The level of engagement in Cross County really shows how Le Bonheur reaches all families and makes a difference in the care of their children."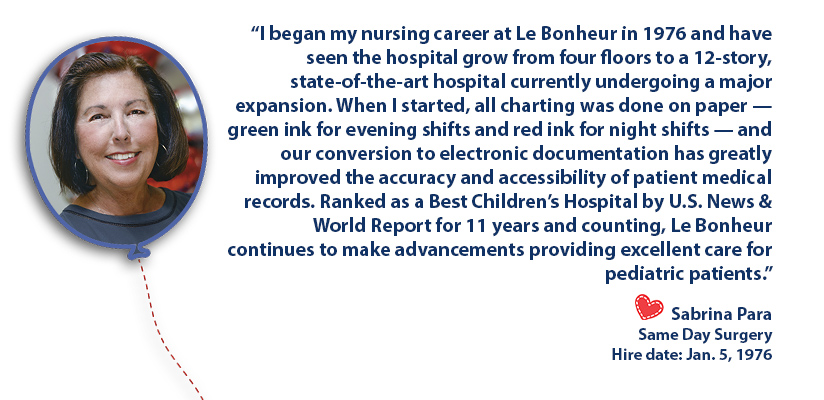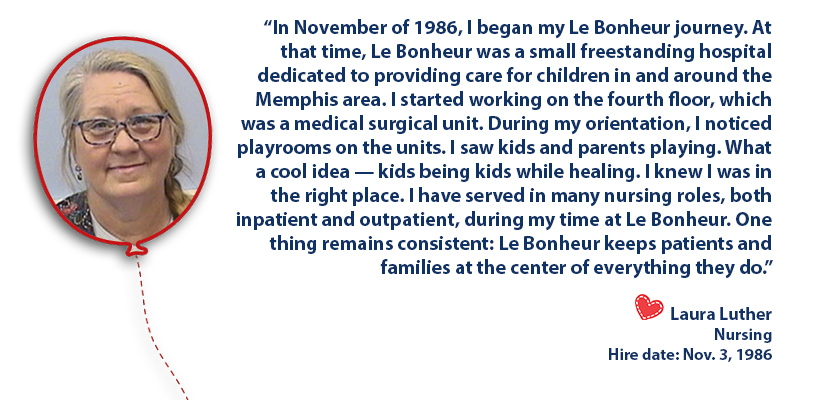 Le Bonheur Children's Hospital depends on the generosity of friends like you to help us serve 250,000 children each year, regardless of their family's ability to pay. Every gift helps us improve the lives of children.
Donate Now