In the early 1950s, Curtis Mansfield's only worries were school, sports and staying out of trouble. Then three residents in his small town of Medina, Tenn., fell ill with polio on the same day. Sadly, one of those residents was young Curtis.
He had been mowing an elderly neighbor's lawn — a job that earned him his very own pan of Rice Krispies
treats — when he fainted. His parents took him to a small clinic where the doctor felt sure the problem was
a burst appendix, but Mansfield's parents were adamant about getting a second opinion at Le Bonheur.
Once there, Mansfield was diagnosed with two forms of polio, and his harrowing journey began. For six weeks, he remained isolated in a room only he and his mom could enter. Although family and friends
sent well wishes in the form of toys, magazines and treats, everything from that room — including the clothes he wore — had to be tossed out and burned once he was discharged to go home.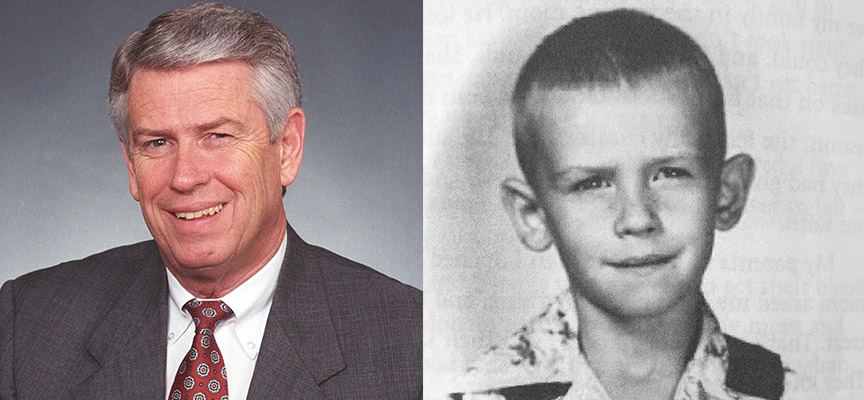 Back home in Medina, his long battle persisted. He had to lay flat in his bed for an entire year, all the while seeing kids run and play outside his bedroom window. Despite these obstacles, Mansfield stayed on top of his schoolwork with the help of a teacher who came to his house regularly for lessons.
At one point during his recovery, a doctor looked him straight in the eyes and said, "You'll never be as active as other kids your age." To this day, Mansfield is positive that doctor was using reverse psychology, and he's forever indebted because it lit a fire under him. He went on to play basketball, baseball and run track as if he'd never been ill.
After all this time, he still remembers walking through the big double doors at Le Bonheur. Although 70 years have passed, his heart for Le Bonheur is still just as big as it was back then.
For 25 years, Mansfield has had the honor of serving on the board of Jackson-Madison County General Hospital; and last year the state of Tennessee approved the collaboration proposal between Le Bonheur and West Tennessee Healthcare to open a Le Bonheur Children's Hospital care unit inside Jackson-Madison County General Hospital.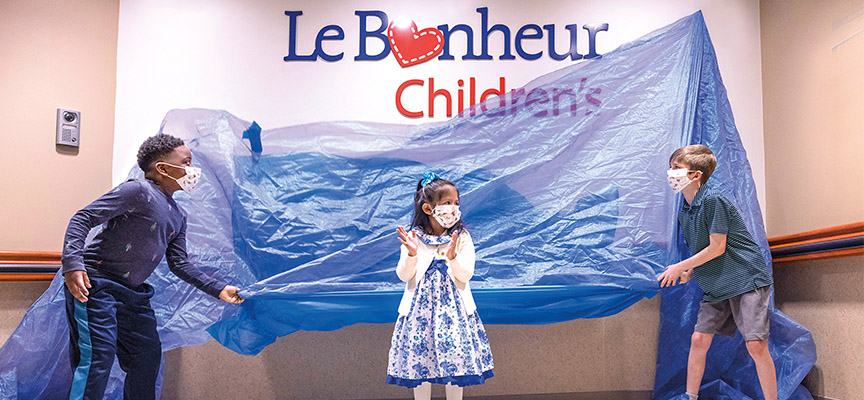 "Children aren't small adults," said Mansfield. "They need care specifically designed for them. Le Bonheur
and West Tennessee Healthcare will work well together for the children of West Tennessee, and I know this is true because I've seen how the doctors and nurses all work together.
It's an amazing resource for the kids of West Tennessee to access this level of care so close to home, and Mansfield is grateful to be a part of it. "I felt like I was 10 feet tall sitting in the board room when this all
came about."
"They listen, they act, and they produce results," said Mansfield. "It touches my heart to see these wonderful people take care of these kids. There's truly no way to explain how I feel about this miracle partnership."
Le Bonheur Children's Hospital depends on the generosity of friends like you to help us serve 250,000 children each year, regardless of their family's ability to pay. Every gift helps us improve the lives of children.
Donate Now