Diagnosis: Pleural effusions
Treatment: Thoraco-amniotic shunt
When Jenifer Tasma looks at her son Asher, now 2 years old, she can't believe how lucky she really is.
"He's a walking miracle," Jenifer said. "We know how blessed we are to have him."
Two years ago, Asher was given a 35% chance of surviving birth. Innovative procedures while in utero performed by the Le Bonheur Fetal Center's team saved Asher's life.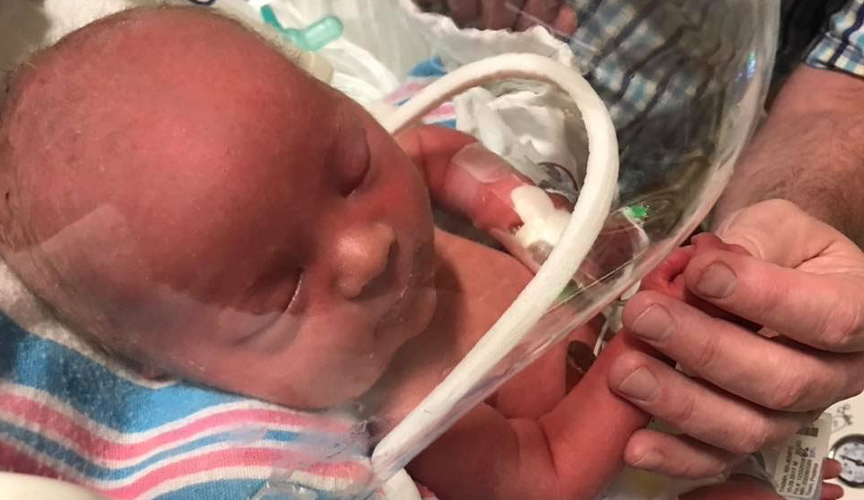 During a regular obstetrician visit, the doctor found a massive amount of fluid on Asher's right lung, a condition known as severe pleural effusion. Jenifer was referred to a maternal fetal medicine specialist in Tupelo, Miss., who recommended genetic testing. While the genetic testing did not reveal the cause of the fluid, it did come back 99.9% positive for trisomy-21 – Down syndrome.
Down syndrome was the furthest thing from Jenifer's mind. That day her specialist referred her to Le Bonheur's Fetal Center
because the fluid accumulation was so severe it was compressing Asher's heart.
Le Bonheur Fetal Center physicians developed a plan to get Asher safely to delivery day. First, doctors performed a procedure to remove the fluid from around Asher's lungs. While it looked to be successful, fluid quickly accumulated again, dropping Asher's survival rate.
"Asher had very severe fluid accumulation in his chest pushing on his organs," said Fetal Therapy and Surgery Specialist Mauro Schenone, MD. "Pressure like this can be high enough to impair fetal heart function or lung development. It was crucial to come up with a plan to help the lungs reclaim that space and to allow the heart to work properly."
At 31 weeks, Schenone placed a thoraco-amniotic shunt in between Asher's ribs to help drain fluid. The minimally-invasive procedure inserts a shunt through a needle that is less than 2mm in diameter. The fluid exits on its own. "It's almost the equivalent of placing a chest tube in the fetus," said Schenone.
With five other children at home, the time away started to take its toll. With Schenone's approval Jenifer went home. Monitoring would continue until she reached 39 weeks, and Asher could be born safely under Schenone's care.
But Asher came sooner than planned. The night she went home, Asher was born at a hospital near their home in Tupelo, Miss. Weighing 6 lb. 3 oz., Asher was alert, could breathe on his own and had his shunt easily removed.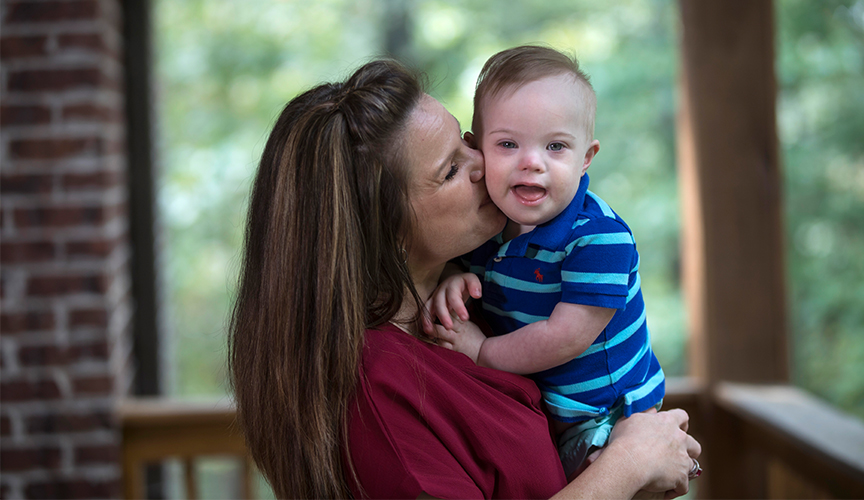 "The shunt provided the critical relief in pressure for the heart to work properly and avoid hydrops fetalis – fetal heart failure. It also allowed Asher's lung to reclaim space and better develop before birth," said Schenone.
Asher spent 15 days in the neonatal intensive care unit in Tupelo but has had no issues with fluid accumulation since his birth. He has a structurally perfect heart, and his only present health condition is acid reflux for which he is currently undergoing testing.
"We would not have Asher today if not for the Fetal Center team," said Jenifer. "We had the most amazing experience anyone could ask for – it took each one of the doctors, specialists, surgeons and anesthesiologists to bring my baby into the world."
Le Bonheur Children's Hospital depends on the generosity of friends like you to help us serve 250,000 children each year, regardless of their family's ability to pay. Every gift helps us improve the lives of children.
Donate Now