Chemotherapy-induced Cardiomyopathy
Acute Myeloid Leukemia
Shortly after 2-year-old Amelia Johnson completed chemotherapy for acute myeloid leukemia, her family learned that she was in heart failure.
It was a blow that her mother, Lisa Akins, remembers well – even 15 years later. Born with Down syndrome, Amelia already had beaten leukemia. But the drug that saved her life also weakened her heart. Amelia would eventually need a new one, doctors told her.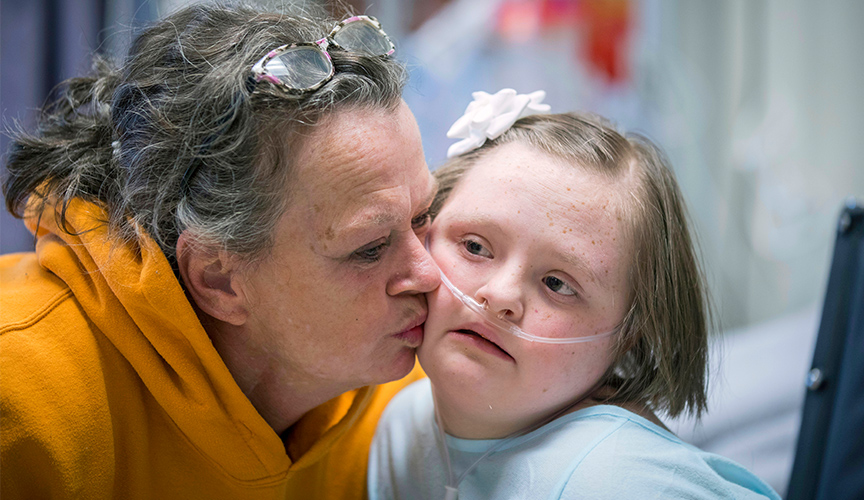 "I just cried and prayed. A bunch of prayers," Lisa said. "There's nothing else you can do. I didn't want her to have to go through something else so terrible."
For the next decade, Amelia was hospitalized every time she became sick. In December 2017, Amelia received a ventricular assist device to bridge her failing heart to a transplant. In February 2018, she received a new heart.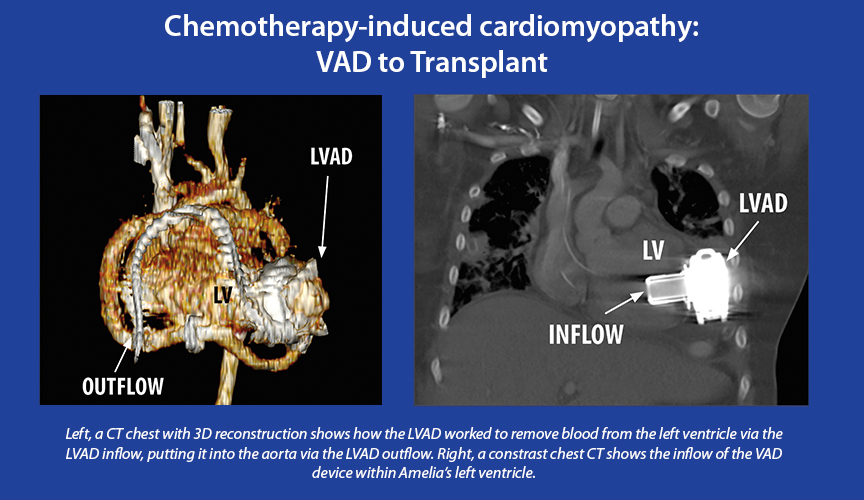 "She became very close with her surgeon, Dr. (Umar) Boston. He was amazing," Lisa said. "I feel like I owe him my life."
Lisa says that Amelia has been out of the hospital and healthy since the transplant. Today, she's a funny high schooler who loves music and loves to dance.
Le Bonheur Children's Hospital depends on the generosity of friends like you to help us serve 250,000 children each year, regardless of their family's ability to pay. Every gift helps us improve the lives of children.
Donate Now