When Charlotte Dalton was 6 months old, she had a seizure that lasted an hour.
"It was the scariest hour of my life," said Charlotte's mom, Gena Dalton.
Before that hour, Charlotte had never shown signs of epilepsy.
Gena started talking to friends and learned of a local child who had brain tumor surgery at Le Bonheur Children's Hospital in Memphis, Tenn.
"On a whim, I called," Dalton said. "I never thought we'd be able to get in, but Karen [Butler, epilepsy coordinator] listened to my story. She said, ' We are going to get this figured out.' We had an appointment within two weeks."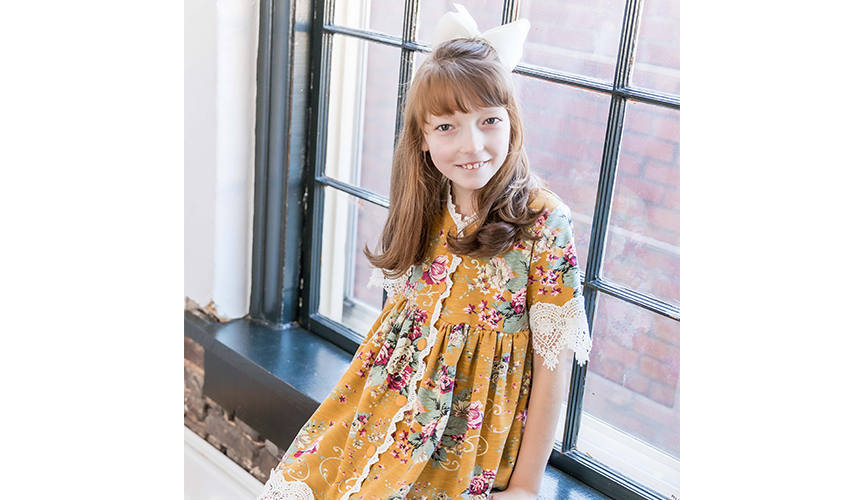 Charlotte spent a week in the Epilepsy Monitoring Unit. Blood work revealed a Dravet syndrome diagnosis, a rare genetic disorder that begins with seizures in infancy and results in developmental disabilities. Dalton, who works as a chemist, had already researched the types of epileptic syndromes, so she knew what might be ahead.
Pediatric Epileptologist Stephen Fulton, MD, worked with the family to develop a plan of care. Dalton said Fulton gave her constant hope despite Dravet's resistance to treatment.
"There was always some sort of plan in the works. The doctors and team were always thinking of a way to get around this, to figure out this puzzle," Dalton said. Dalton says she's impressed at how Fulton has worked with Charlotte's other medical providers back home. When Charlotte landed in the emergency room at a nearby hospital, Fulton talked through Charlotte's care with those physicians. A standard course of treatment to stop a seizure could negatively affect her. When Charlotte failed to qualify for a drug trial at Le Bonheur, Fulton worked with another children's hospital whose qualifications would include Charlotte.
All of my worries were gone. I felt like we were going to come up with a plan. I was at peace.
The Daltons continue to make the three and half hour drive from Huntsville, Ala., to Memphis because of the connection Charlotte has made with the hospital.
"Le Bonheur is warm and inviting. They treat us like family. Charlotte feels comfortable and doesn't fight when it's time for bloodwork. The care is top notch," Dalton said.
The Le Bonheur Neuroscience Institute's Dravet syndrome program was recently named a Dravet Comprehensive care Center by the Dravet Syndrome Foundation. It is one of only 13 in the country certified by the Foundation as a facility with a high level of expertise and resources offering multidisciplinary care for children with this type of epilepsy.
Making frequent trips to Memphis is a little easier on the family, Dalton says, because they can stay for free at FedExFamilyHouse. The 75-room residence is across the street from the hospital. Thanks to the support of donors, there is no fee for families who travel long-distances for care at Le Bonheur.
"There are so many things families like ours have to worry about," Dalton said. "We don't have to worry where we're going to stay in Memphis. We can rest after a long trip at FedExFamilyHouse. There are always homemade snacks and meals provided by volunteers."
Charlotte is in the second grade and enjoys interacting with her peers at school. She loves to go camping and swimming – activities now possible because she has better seizure control.
Le Bonheur Children's Hospital depends on the generosity of friends like you to help us serve 250,000 children each year, regardless of their family's ability to pay. Every gift helps us improve the lives of children.
Donate Now