Studies Demonstrate the Utility of Transcranial Magnetic Stimulation in Language Mapping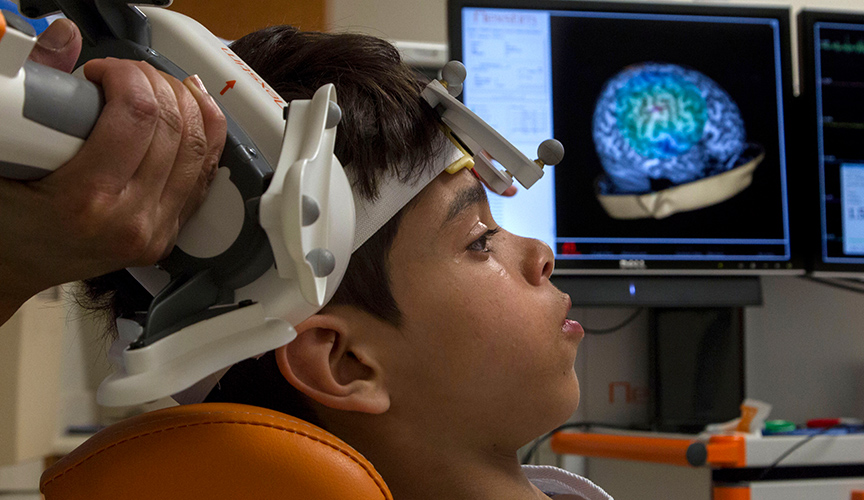 Preserving brain cortical regions involved in language is critical to prevent postoperative language deficits in patients undergoing neurosurgery for brain tumors and epilepsy. While invasive techniques such as direct cortical stimulation and the Wada procedure are effective in identifying language areas, they are also associated with significant risks. Shalini Narayana, MBBS, PhD, director of Le Bonheur's Transcranial Magnetic Stimulation (TMS) Laboratory, and colleagues have assessed the use of TMS, a non-invasive technique developed as an alternative to direct cortical stimulation, in language mapping.
Narayana and investigators performed two studies comparing TMS to two commonly used noninvasive techniques, functional magnetic resonance imaging (fMRI) and magnetoencephalography (MEG). fMRI is widely used as a validated alternative to more invasive methods. fMRI cannot be used with patients who have contraindications such as metal plates or pacemakers, and brain tumors can create signal artifacts due to vascular abnormalities. Patients are required to lie still inside a large, loud machine, which can be difficult for young children. Similarly, MEG requires patients to remain still. Some children must be sedated to undergo fMRI and MEG, which limits the types of language tasks that can be performed. By contrast, TMS has a frameless stereotaxic navigation system, shows fewer signal artifacts and does not require patients to remain still. TMS also offers the ability to perform a wider variety of language tasks.
In these studies, the investigators determined the sensitivity, specificity and accuracy of TMS in preoperative language mapping for patients with epilepsy and brain tumors. These patients included both children and adults, allowing the investigators to look for differences among age groups. Narayana and colleagues also examined the agreement between results from TMS and those from fMRI and MEG.
The study comparing TMS and fMRI revealed TMS had overall accuracy of 71%, specificity of 83% and sensitivity of 20% in localizing all cortical language areas among all patients. TMS was slightly better at localizing language areas in the left hemisphere than in the right but showed good specificity for areas within both hemispheres. However, the overall agreement between TMS and fMRI was only slight, indicating a need for further optimization of TMS.
In the MEG versus TMS study, the investigators uncovered similar findings. Compared to MEG, TMS showed overall accuracy of 73%, specificity of 72% and sensitivity of 74%. In identifying hemispheric dominance for language, MEG and TMS showed 63% agreement. While the agreement between MEG and TMS was stronger than that between fMRI and TMS, the investigators still noted room for improvement in TMS parameters and recommended TMS and MEG be used in tandem to accurately locate language-specific cortex.
Neuroscience Institute Launches the Infantile Epilepsy Center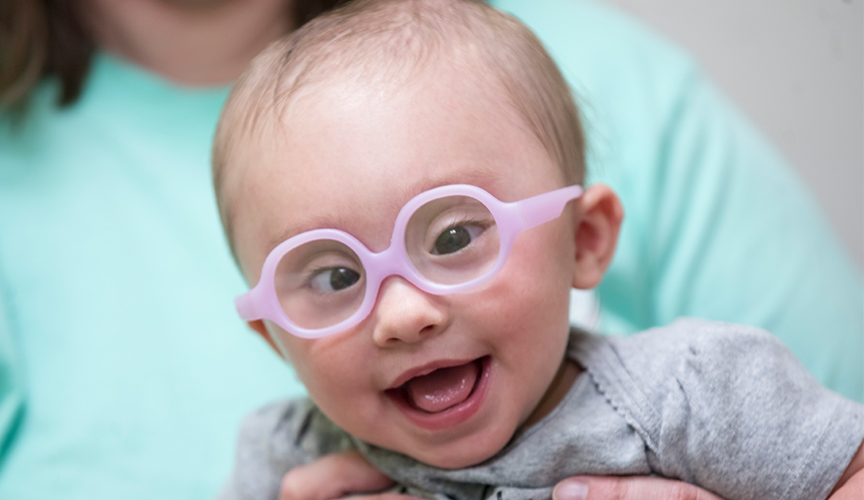 In October 2019, Pediatric Epileptologist Sarah Weatherspoon, MD, founded the Infantile Epilepsy Center in the Neuroscience Institute. This new center has a unique focus on infantile spasms and rare forms of epilepsy diagnosed in children younger than 2 years. Infantile epilepsies can have devastating effects on child development if not treated early and often require multidisciplinary care.
Providers across multiple disciplines in the Infantile Epilepsy Center use a collaborative approach to provide comprehensive care to infants and children with epilepsy. Weatherspoon, who also serves as director of the Infantile Epilepsy Center, is focused on improving clinical outcomes through quality improvement initiatives and clinical research.
Innovative Genetic Therapy for Dravet Syndrome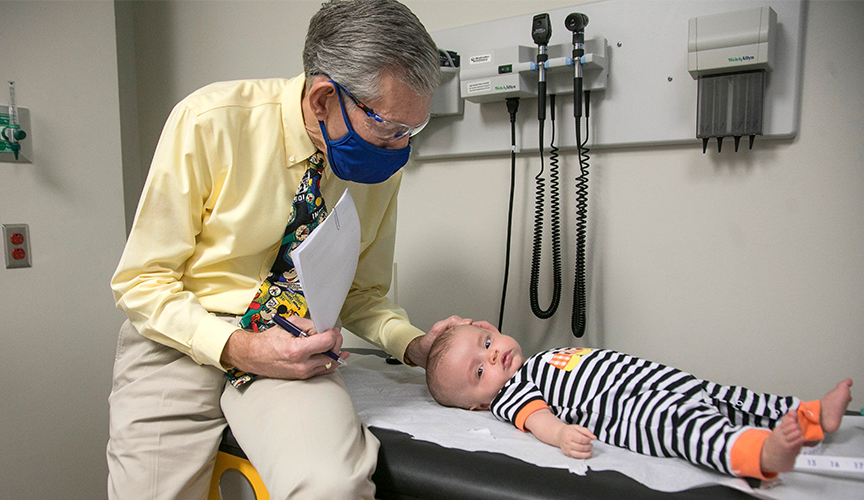 Neuroscience Institute Co-director James Wheless, MD, is undertaking a study of an innovative new treatment for Dravet syndrome, a rare and severe form of childhood epilepsy. Dravet syndrome is caused by mutations in a single gene in the brain. This disease is a devastating diagnosis for families as these children appear healthy at birth but develop seizures with febrile illnesses between 6 and 12 months of life. As these children develop, the disease progresses, ultimately resulting in marked mental impairment, inability to walk and persistent seizures.
To date, the only available treatments address the symptoms of the disease, not the cause. Beginning this year, Wheless and colleagues will administer a new treatment into the spinal fluid to correct the disease-causing mutation. Dravet syndrome will be the first genetic epilepsy treated with gene therapy to cure the condition. Le Bonheur is one of 18 Dravet Syndrome Comprehensive Care Centers in the country and one of the few centers that will be involved with this novel treatment strategy. Treatment early in life may prevent the progression of this disease.
Preventing Seizure Clusters with Midazolam Nasal Spray
Neuroscience Institute Co-director James Wheless, MD, completed a phase III clinical trial and open-label extension trial examining the efficacy of midazolam nasal spray in children experiencing seizure clusters. These trials showed midazolam nasal spray effectively stopped and prevented seizures for up to six hours after the initial dose with a small number of participants requiring a second dose to achieve these effects. Midazolam nasal spray is also easier to administer to children experiencing seizures than injectable midazolam.
Le Bonheur Neurosurgeon Wins CNS Pediatrics Paper of the Year for Second Consecutive Year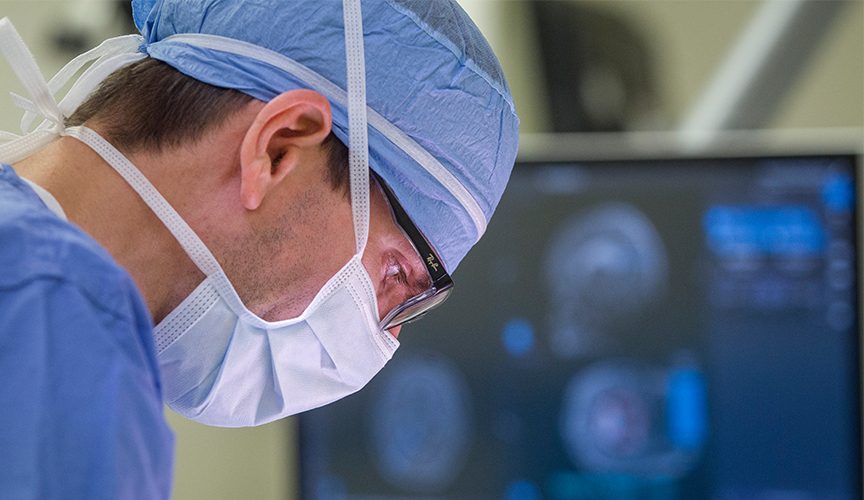 Le Bonheur Neurosurgeon Paul Klimo, MD, MPH, was awarded the Pediatrics Paper of the Year by the Congress of Neurological Surgeons (CNS) during the annual meeting in San Francisco, Calif., for the second year in a row. The paper, "The Preventable Shunt Revision Rate: A Multicenter Evaluation," was published in Neurosurgery in March 2019.
The Preventable Shunt Revision Rate (PSRR) was introduced in 2016 as a quality metric to determine which shunt failures were avoidable. Shunt surgery is the most common procedure performed in neurosurgery, and shunt malfunction is the second most common cause of rehospitalization in children.
"PSRR goes directly to the heart of the current quality movement in health care," said Klimo. "Quality metrics lead to the implementation of processes to avert negative consequences and maximize positive results."
The paper evaluated two years of consecutive shunt operations data from nine participating centers in North America to determine the PSRR across institutions as well as the most common etiologies that lead to shunt failure. Of the 5,092 shunt operations performed, 861 failed within 90 days, an overall failure rate of 16.9%.
Of the 861 failed shunts, 307 were determined to be potentially preventable – an overall 90-day PSRR of 35.7%. Preventability was defined as cerebrospinal fluid (CSF) infection, wound breakdown or infection, suboptimal position of the proximal or distal catheter or an improperly assembled or inadequately secured shunt that resulted in postoperative disconnection, migration, kinking or obstruction. The most common etiologies of preventable failure were shunt infection, malposition of the proximal catheter and judgment errors.
The study showed that a significant proportion, approximately one-third, of early shunt failures are preventable. The paper suggests that the overall shunt infection rate for any major children's institution should be 5% or less. Predictors of preventable failure included lack of endoscopy, recent shunt infection, shunt type and participating center.
"Direct involvement and oversight by staff are critical and can help reduce the risk of all causes for preventable shunt failures," said Klimo. "PSRR allows practitioners and institutions to identify areas that may be improved such as investing in image guidance technology, implementing a shunt surgery checklist and reaching out to general surgeons to assist in accurate distal catheter placement."
Future efforts with PSRR include creating a real-world registry as well as re-evaluating centers that have implemented changes in an effort to lower PSRR.
Klimo also won the CNS Pediatrics Paper of the Year in 2018 for his research on survival rates for pineoblastoma tumors.
Le Bonheur Children's Hospital depends on the generosity of friends like you to help us serve 250,000 children each year, regardless of their family's ability to pay. Every gift helps us improve the lives of children.
Donate Now