A soccer ball being kicked across our backyard. The laughter of children. These are the usual sights and sounds coming from my five children at our Utah home.
But our lives changed forever when my youngest child, Chloe, began experiencing terrifying seizures, often every 30 seconds, when she was 3 years old.
We turned to our local hospital where doctors diagnosed Chloe with Lennox-Gastaut syndrome — a severe type of epilepsy — and put her on eight medications. They struggled for more than a year to keep Chloe's epilepsy under control.
As her mother, I felt helpless watching my child experience terrifying seizures. I wanted answers and a second opinion. Chloe's doctor referred us to Le Bonheur Children's Hospital's nationally ranked Neuroscience Institute and Jim Wheless, MD, co-director of the Neuroscience Institute and an expert on Chloe's form of epilepsy.
While we hoped for resolution at home, a scary bout of seizures gave us the impetus to reach out to Dr. Wheless. Shortly after a visit with Chloe's local pediatrician, her condition worsened. I contacted herdoctor's nurse line and was told I would receive a response in 48 hours.
I thought that Chloe was on every medication possible to control her seizures, and I did not know whether to interpret her increasing seizure activity as simply part of the disease or an emergency. I was panicked; Chloe was continually having seizures that were lasting about 45 seconds with 30-second breaks in between.
I emailed Dr. Wheless and, despite it being a Saturday, he responded within the hour and connected me with Le Bonheur's Epilepsy Program Coordinator, Karen Butler, RN, BSN.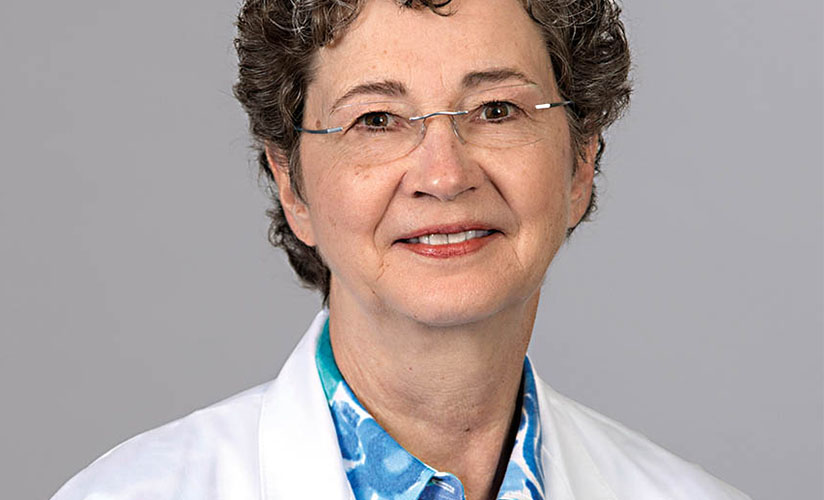 When Karen contacted me, I described Chloe's seizure activity and she explained that Chloe was "clustering."
This was new information to me. Luckily, Karen was there to help and walked me through the process of administering rescue medications, even sending me a video illustrating the process.
Karen explained it as giving Chloe's brain a little sunshine in a "storm" of seizures, allowing her brain to rest. After our initial call, Karen continued to phone me daily to check on Chloe.
I believe that Karen saved Chloe's life at a critical moment and for that we are so grateful. Unfortunately, Chloe's seizures continued after several attempts at rescuing her and she ended up back in the hospital. It became apparent to me that Chloe would need the expert care only Le Bonheur can provide.
I believe that Karen saved Chloe's life at a critical moment and for that we are so grateful.
Karen made all the arrangements for Chloe to be seen as soon as possible, she even spoke directly to our local pediatrician's office to get all of Chloe's medical records for Dr. Wheless to review. Chloe was discharged from our local hospital and within three days we were on a plane heading halfway across the country to Memphis for her admission at Le Bonheur.
Once we arrived at the hospital, Karen helped us every step of the way — visiting our room daily, always ready to discuss the treatment plan and strategy. She went above and beyond to reassure me, as I was nervous about handing over Chloe's care to a doctor I had yet to meet.
But I need not worry. Within hours of being at Le Bonheur, Dr. Wheless had gotten Chloe's epilepsy under control, stopping her seizures and reducing her medications from eight to three.
Chloe also underwent a MEG scan to get a more detailed look at her brain activity, which along with the rest of her evaluation helped doctors determine that, while she has epilepsy, she does not have Lennox-Gastaut syndrome.
Karen helped make all of this possible and was with us before, during and after Chloe's admission. Coming from so far away, Karen's guidance was critical for Chloe to be able to access the expert care at Le Bonheur.
Karen was truly a godsend during a very difficult time, she went above and beyond to ensure Chloe received the critical care she needed.
Le Bonheur Children's Hospital depends on the generosity of friends like you to help us serve 250,000 children each year, regardless of their family's ability to pay. Every gift helps us improve the lives of children.
Donate Now