Dear friends,
Nurses truly are the heart of Le Bonheur. Their dedicated, unceasing work ensures that Le Bonheur can provide unparalleled care to any child who enters our facilities.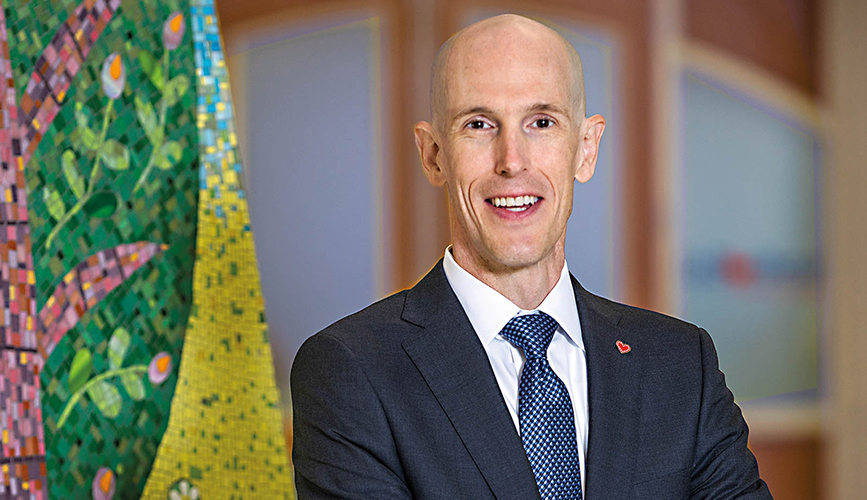 When a child is rushed into the trauma bays from an accident, Le Bonheur nurses are there. When a child has an asthma attack at school, Le Bonheur nurses are there. When a child's heart fails and they need a new one, Le Bonheur nurses are there. And when a child has unrelenting seizures, Le Bonheur nurses are there.
This issue of Securing the Promise highlights just a few of these nurses and the hope they give to patients and families and the Le Bonheur family at large.
But without you, none of this would be possible. Your generosity makes it possible to have the nurses that care for each child. Nurses are crucial for care in our hospital, but they are also essential for our Le Bonheur Pediatrics practices, Outpatient Clinics and community programs.
We are grateful for you and thank you for your continued support of our mission to help children. I hope you find these nurses as inspiring as we do each and every day and see why our nurses truly embody what it means when we say, "Le Bonheur Proud."
Sincerely,
Michael Wiggins, DBA, FACHE
President
Le Bonheur Children's Hospital
Le Bonheur Children's Hospital depends on the generosity of friends like you to help us serve 250,000 children each year, regardless of their family's ability to pay. Every gift helps us improve the lives of children.
Donate Now