Upon graduating in 2016, Jeff Brown began his nursing career at Le Bonheur Children's Hospital. While the start of a new career can be an overwhelming time, Jeff dove right in and even agreed to train on two floors at once.
Throughout his first year, he alternated schedules between the Pediatric Intensive Care Unit (PICU) and Neurosurgical Intensive Care Unit (NSICU) and became a leader among his peers. His willingness to go the extra mile for his patients has never wavered. Even during the height of the COVID-19 pandemic, when strict precautionary measures were in place, his high level of care was not sacrificed.
Physicians trust his opinions, and parents and physicians alike appreciate the non-biased information he offers regarding patients' needs.
"Patients and families love having him as a nurse because he is so naturally genuine in his care delivery and emotional support," said Andrea Orman, MSN, RN, CCRN, CNML, Le Bonheur clinical director, Pediatric Intensive Care Unit, Neurosurgical Intensive Care Unit and Extracorporeal Therapy Services Line.
His natural compassion and gentle nature allow him to provide not only expert care, but also a calming presence to kids and parents facing difficult situations. Jeff has embraced his role as an advocate and going above and beyond for his patients is second nature.
"I am delighted that Jeff is being recognized as a nursing star because he is incredibly deserving. He has the unique combination of personal and professional characteristics that we all hope for in an ICU nurse," said Nadeem I. Shafi, MD, medical director of Le Bonheur 's Pediatric Intensive Care Unit. "He has the calmest demeanor possible through all the ups and downs of ICU care, and he asks important questions, both to grow in his personal understanding and to make sure his patients are getting optimal care."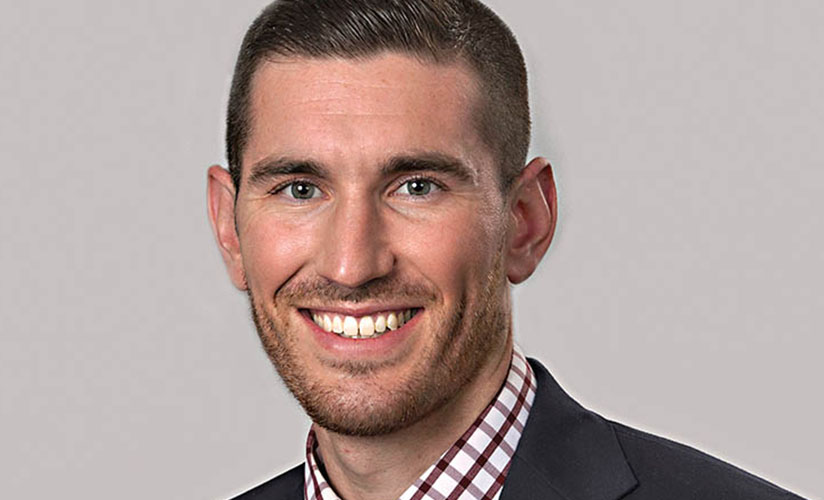 To honor the excellent work of its nurses, Le Bonheur hosts a yearly celebration during National Nurses Week in May. Appropriately named because of the way nurses shine as outstanding clinicians, the Nursing Star recipients are nominated by peers, nurse managers and patients. Each unit chooses one nurse as their Nursing Star.
Jeff has crawled on the floor to provide treatment so an anxious patient wouldn't see him; he's brushed tiny newborn heads with soft toothbrushes when regular hairbrushes might be too large; and he exhibits dignity and kindness during times of loss.
"Le Bonheur is a place of healing," Jeff said. "Somewhere I can go and know that what I'm doing is making a difference. It's a place of trust and teamwork because no one can make such an impact on their own. We have a great team making a huge difference in Memphis."
Nurses like Jeff make Le Bonheur a hospital where families and children feel safe, loved and heard, during times when their lives feel uncertain and chaotic.
As many people know, nursing isn't just a job. It's a calling. And perhaps the most special call of all, is caring for sick children and working tirelessly in an effort to make it "all better." Jeff has heard that call and followed it with his whole heart, and for that, so many children have been positively impacted.
"Knowing that what I do is bigger than myself keeps me going on the tough days. It's all for the kids and families I'm serving," said Jeff.
Le Bonheur Children's Hospital depends on the generosity of friends like you to help us serve 250,000 children each year, regardless of their family's ability to pay. Every gift helps us improve the lives of children.
Donate Now