More than 30 years ago, Le Bonheur Children's Hospital's Chief Nursing Officer, Hella Ewing, RN, MSM, was serving her country overseas as a fighter aircraft technician in the Air Force. During her second tour of duty, her husband — also serving in the Air Force — became very ill and required a 4 ½-month hospitalization.
Ewing was struck by the compassionate care provided by his nurses.
"My husband had been hospitalized for a month and I walked in after I had been working a long shift. The nurses gave me an update on his health and fixed me a plate of food," said Ewing. "I had not eaten all day and every evening that I visited for the next month and a half, they had a meal ready for me. I decided then I would become a nurse and make a difference caring for individuals."
Ewing went back to school to earn her nursing degree and went on to work for six organizations in the span of her nearly three-decade nursing career. She most recently served as chief nursing officer (CNO) at Lucille Packard/Stanford Children's Hospital in California and prior to that was CNO at East Tennessee Children's
Hospital in Knoxville, Tenn.
This year, Ewing brought her nursing expertise to Le Bonheur. She was attracted to the hospital because of the close collaborative partnership between doctors and nurses.
"My first week included a lot of rounding. I thought I might find a deflated team because of the challenges presented by COVID-19, but instead I found a team that was joyful when they talked about their unit, colleagues and Le Bonheur," Ewing said. "Nurses here are extremely connected to the mission — which is uniquely intertwined with the community — and it's reflected in the quality care they provide."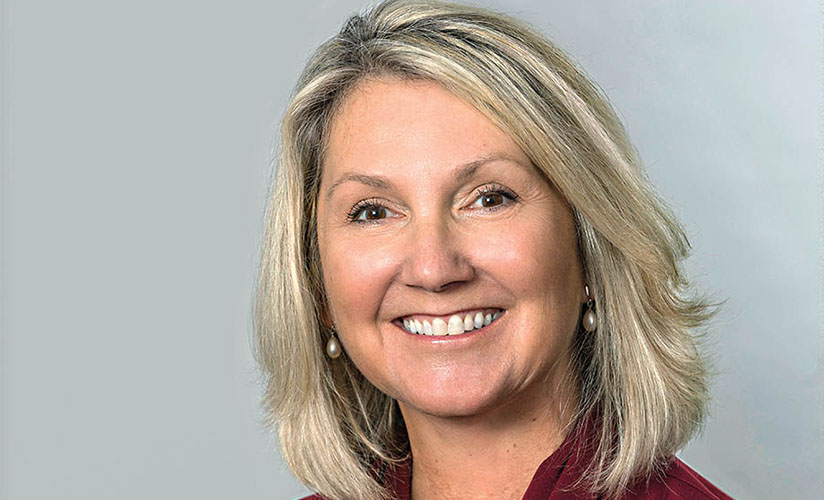 Nurses here are extremely connected to the mission — which is uniquely intertwined with the community — and it's reflected in the quality care they provide.
At Le Bonheur, nurses treat children from tiny neonates to teenagers on the cusp of adulthood. Every patient population is special and has different needs, requiring unique care with a holistic approach.
Family-centered care, incorporating families into health care decisions for their child, is crucial to treating patients at Le Bonheur.
"Whether it's one day or months, having a child in the hospital can be a scary time and we want families to be supported and have a listening ear," Ewing said. "By the time patients leave, our goal is to have them feel like they are part of the Le Bonheur family and know the hospital is a safe place."
Ewing joined Le Bonheur as the hospital was receiving Magnet reaccreditation from the American Nurses Credentialing Center. This credential is the highest national recognition for nurses and a testament Le Bonheur's continued dedication to high-quality care.
"The Magnet Model is a framework for excellence focusing on quality, inter-professional relationships, community outreach, nursing leadership and professional development," Ewing said. "Le Bonheur has successfully completed our re-designation showing that we excel in all of these areas and it reaffirms our commitment to our organization and community."
As she looks towards the future, Ewing hopes to continue to elevate the voice of frontline staff and nurture an environment where nurses can come forward with ideas to improve care.
Ewing continues her daily hospital rounds, which fuels her day-to-day gratitude ritual.
"Each day, I write down three things that inspired me or made a difference like a nurse getting accepted into a master's program or a patient being able to go home," Ewing said. "I'm grateful to be part of the Le Bonheur family and interacting with staff, patients and their families truly fills my cup."
Le Bonheur Children's Hospital depends on the generosity of friends like you to help us serve 250,000 children each year, regardless of their family's ability to pay. Every gift helps us improve the lives of children.
Donate Now