Faith. Family. Friends.
These were the most important things in the life of West Point, Miss., native, Gladys Duncan Pope.
Gladys, who died at the age of 98 earlier this year, was a conscientious saver and hard worker. She was always the first to drop off a casserole to a fellow church member in need.
Gladys believed in serving others and giving back to the community, lessons she passed on to her many nieces, nephews and generations beyond.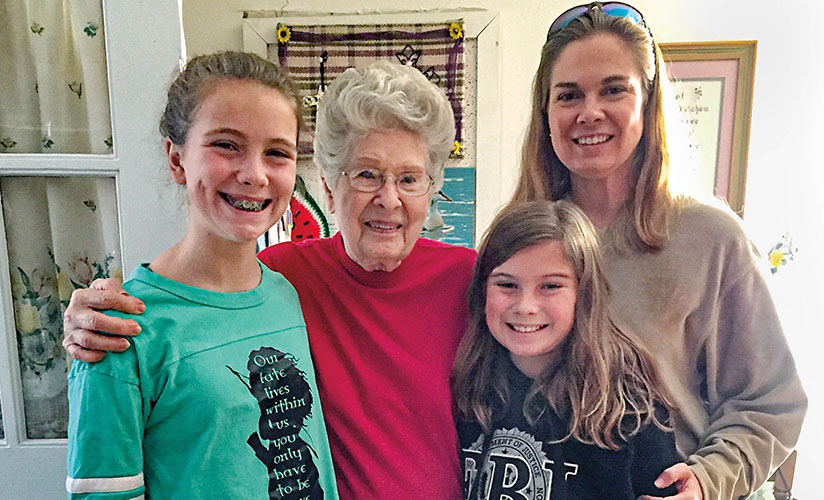 When planning her estate, Gladys wanted to continue giving back to her community and chose charities and organizations that benefited children, like Le Bonheur Children's Hospital.
While she had no children of her own, she loved taking care of her nieces and nephews, spending hours playing their favorite board games together.
"Her passions were her family and helping those in need," niece Mary Alice Taylor said. "Her generous spirit and legacy of giving have been passed down through generations in our family. Selecting Le Bonheur, and other organizations that benefit children, in her estate plan was so important to Aunt Gladys."
Gladys' gift helps kids like fellow Mississippian, 14-yearold Gray Myhand, who came to Le Bonheur when he needed specialized care for multisystem inflammatory syndrome in children (MIS-C).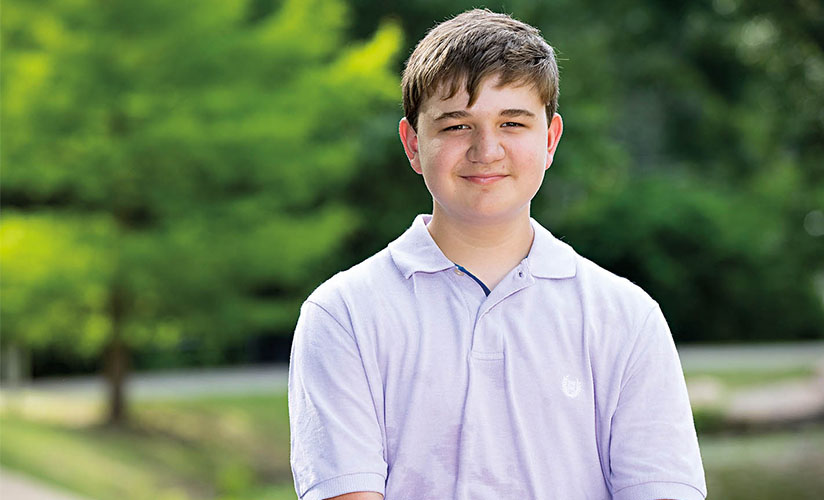 Gray received treatment at Le Bonheur for seven days, spending part of it in the Pediatric Intensive Care Unit. He was very ill, with colon, heart and kidney issues. For 36 hours, his parents were not sure if he would survive. Due to the quick diagnosis and treatment from his Le Bonheur care team, Gray recovered.
"Today, Gray is able to play sports and be a normal 14-year-old boy — eight months ago I would not have dreamed that my child would be able to do that," said Lacie. "Le Bonheur made that possible."
Thanks to generous planned gifts from supporters like Gladys, kids like Gray have access to the care they desperately need.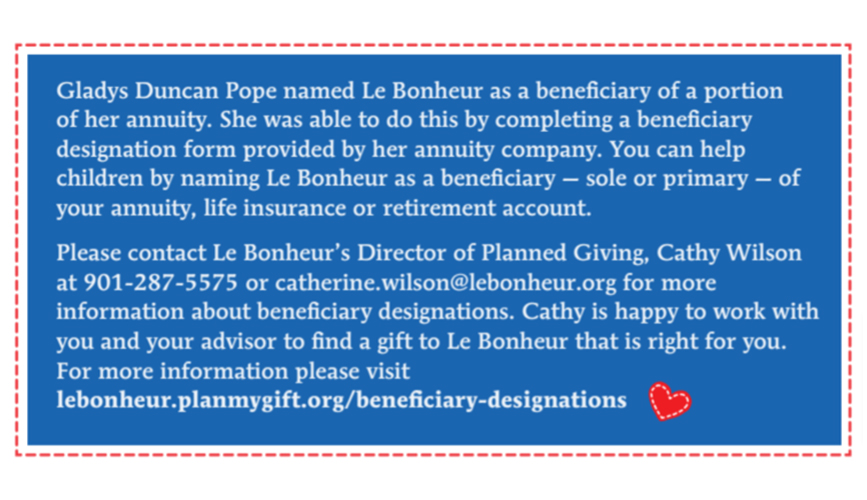 Le Bonheur Children's Hospital depends on the generosity of friends like you to help us serve 250,000 children each year, regardless of their family's ability to pay. Every gift helps us improve the lives of children.
Donate Now