Nurses are the heart of Le Bonheur Children's Hospital.
They go above and beyond the call of duty. They provide services outside their normal duties. And some even make patients their family.
But most of all, Le Bonheur nurses provide consistent, excellent care for children in need on all Le Bonheur campuses and in all outreach programs day in and day out. They keep Le Bonheur's main hospital, clinics and outreach programs running.
This is what it means to be a nurse at Le Bonheur Children's Hospital.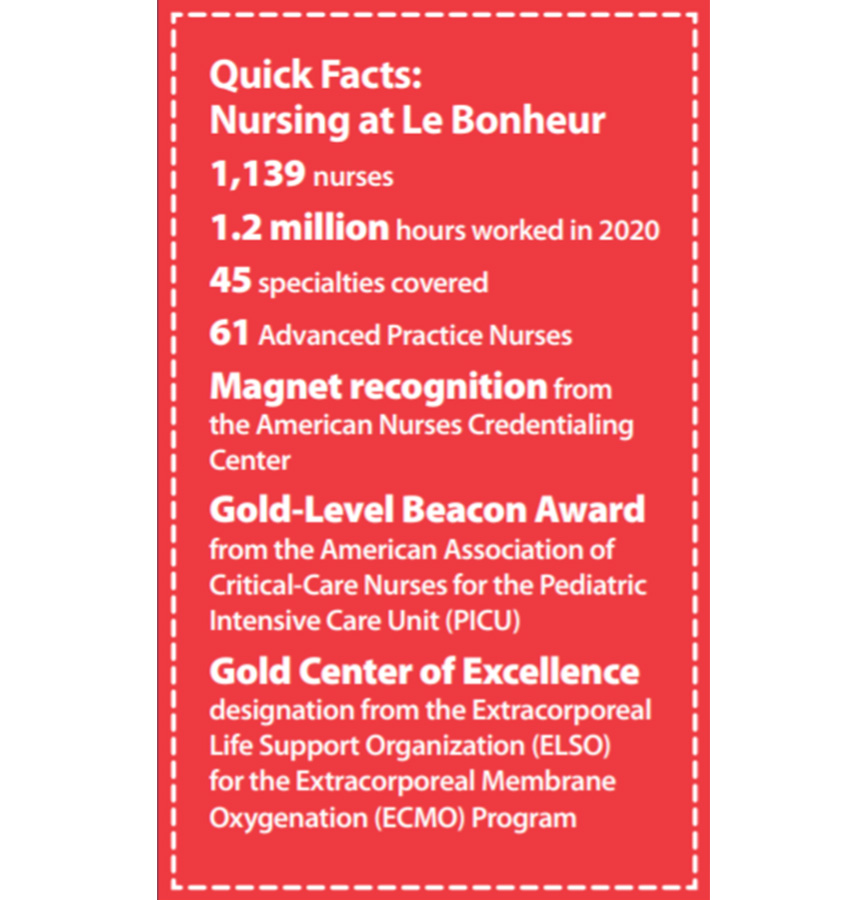 Le Bonheur Children's Hospital depends on the generosity of friends like you to help us serve 250,000 children each year, regardless of their family's ability to pay. Every gift helps us improve the lives of children.
Donate Now